Buff City Soap eyes $1 billion in revenue by 2025
A dream of producing the perfect soap earned a pair of Bartlett entrepreneurs recognition Tuesday as the Bartlett Area Chamber of Commerce Entrepreneurs of the Year.
Brad Kellum, founder and CEO of Buff City Soap, and his long-time companion and business partner, Jennifer Ziemianin, were recognized at the chamber's monthly luncheon at the Bridge at Bartlett Ballroom.
The two have built a multimillion-dollar operation over a period of a few years, and rapid expansion through franchising is expected over the next several years.
"I've always said that this community never ceases to surprise me because of the entrepreneurial spirit that exists here,"  BACC President John Threadgill said. "I remember when (Buff City) opened their store just down the street from our office and the staff members would take turns shopping at the 'soap store.' I knew then that they had something, but quite honestly I didn't know it would go this far."
Each year, the BACC recognizes local businesspeople for their ingenuity and success in a highly competitive business environment.
Kellum started his career as an emergency medic with the Memphis Fire Department. When he turned 40, he decided to make a career change and entered law school.
"In my second year, I discovered that the soap I'd been buying at Kroger my entire life – Dial, Ivory and others – was full of cow fat," Kellum said.
So while he completed law school, he and Ziemianin, who was an emergency room nurse at the time, began experimenting with all-natural, plant-based recipes to make cold-processed soap in their backyard and garage in Bartlett.
"We wanted to create a bar soap that was hard so it would last a week or two, and it then had lather that was really creamy and didn't leave you feeling dry when you got out of the shower," said Kellum. He estimated they'd need to sell 52 bars per week at the beginning in order to stay in business.
"We wanted to brand ourselves as disruptors because people had been buying this product which is substandard for so long, we wanted to change the way they did it," Kellum said.
Their business started in 2013 as the Bartlett Soap Co. with a 600-square-foot space in the heart of Bartlett. They opened their second store in Olive Branch in 2015 and completed a rebranding along with a new website.
"Everything is made 100% in-store," Ziemianin said. "Customers can come in and watch everything being made. They can customize it, and we can do it in five minutes."
The success of the first few stores convinced Kellum and Ziemianin they had a model that could be replicated, so they began considering a formal franchising system, which got underway a year and a half ago.
"We want to provide accessibility to a better plant-based product, and we do it using the same model every time so you get the same experience," Kellum said.
The process of industrializing the product began with Kellum driving to Presidents Island to buy 50-pound bags of citric acid from a distributor. That process has grown to Buff City today having its own proprietary soap recipe that it produces on an industrial scale. Buff City then sells the blend to its store owners.
"So far this year, we've sold 250,000 gallons of our proprietary blend," Kellum said. "And we're negotiating with the government of Ghana to do some micro loans and empower the farmers there so we can buy the butter straight from them. We literally buy our American supplier out of shea butter."
Buff City uses 4.2 tons of shea butter per year.
Over time, the variety of products sold by Buff City has grown to encompass bath bombs, alcohol-free toner, face creams, acne soaps and household products such as laundry soap. Toilet cleaners and dishwater cleaners are coming soon.
"What we had done without knowing it was we had a business model that required no ovens, no (vented hoods), no health department and no waste," Kellum said. "So we flipped some paradigms in the franchising industry that we had no idea that we flipped."
He realized early on they could achieve their advertising goals through social media.
Today, the company touts revenue of $20 million and counts a total of 22 stores (four of which are corporate-owned) in Kentucky, Florida, Alabama, Mississippi, Texas, Arkansas, Ohio, Colorado and Tennessee. That number includes stores locally in Bartlett, Midtown, Downtown, Germantown and Millington (the newest store, which opened in March).
"We have 600 leads right now who are interested in franchising," said Ziemianin, who estimates total startup costs for one unit range between $220,000 and $330,000.
To hit the company's goal of $1 billion in revenue by 2025, Kellum estimates about 1,000 stores will be needed. He hopes that by opening a successful store in the New York City area in the near future, it will prove the viability of the concept for Asian markets.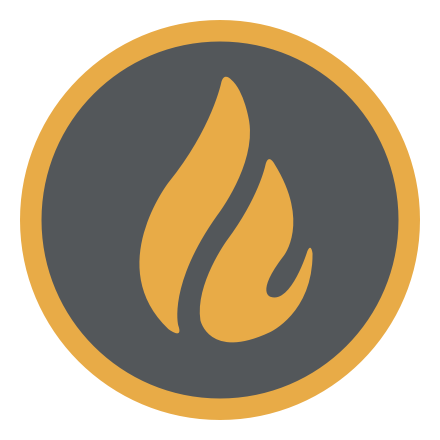 Michael Waddell
Michael Waddell is a native Memphian with more than 20 years of professional writing and editorial experience, working most recently with The Daily News and High Ground News.
---