Talented senior class aiming to bring a state title to Bartlett
Basketball is the hot topic at Bartlett these days. So much so that even a conversation with the city's superintendent eventually leads back to hoops.
"I was in the office with Dr. (David) Stephens and he was drawing up plays," said Panthers coach Dion Real, holding up the napkin that illustrates his point. "He's an old basketball coach and we were just having fun with some of the stuff he was talking about from years ago."
"Years ago" was also the last time the Panthers were this much of a threat to win a state championship. The school won its only title in 2001 when a squad led by Jonathan Loe finished with a 33-5 record, an accomplishment that's commemorated by a poster in Real's office just off the gym.
However, despite coming close in 2012 – when the Panthers lost to eventual state champion East in a sub-state game – Bartlett hasn't been back since. This year's team is looking to remedy that.
Heading into Tuesday's district game against Kingsbury, the Panthers are a stellar 16-2. Those two losses have been by a combined three points; Bartlett lost to Chattanooga prep school powerhouse Hamilton Heights 87-85 in mid-December in a game in which it led most of the way. And on Saturday, it fell 61-60 to an Olive Branch team led by Memphis signee DJ Jeffries.
It's considerably better than where the program was when Real arrived in the spring of 2015. In the three seasons prior, Bartlett was basically a .500 team, albeit one with a lot of promise.
And the reason that promise is being fulfilled is down to a remarkable 12 seniors, most of whom have been on board since Day One. 
"My first year I told our coaches, 'whoever walks out here, we're keeping them,' " Real said. "We had 66 kids in the program that first year; we had two jayvee (teams), two freshmen (teams) and of course the varsity.
"That was the beginning of it. The second year we were a little more selective and trimmed it down a little and last year we really cut it down. This year, we feel like we're headed in the right direction. But it feels really good (to have that much experience). In 18 games, I think we've had nine or 10 leading scorers. And most people only play nine or 10."
That balance is one of the reasons Bartlett has thrived; at some point this year pretty much every player on the roster has made a vital contribution. A lot of the credit also goes to Real, who coached at Covington and in his hometown of Trumann, Arkansas, and also had a stint at Tennessee-Martin before coming to Bartlett.
"Coach Real came in and switched everything around," said guard Jefferson Walker. "He made us take every day as seriously as possible and that helped us grow as a team and helped us learned what our mindset should be so we can be one of those top teams.
"It's his non-stop attitude. He can be in a terrible mood and practice is still going to be serious or he can be in the best mood and practice is still going to be serious ... (and) the guys we have on this team are all great people. We're not cliqued up; there's no beefs. We're just all together."
And that includes the team's marquee name, 6-8 Ole Miss signee Antavion Collum. Known to one and all as "Dude," Collum started his career at Olive Branch and also played at East and Tennessee Prep before enrolling at Bartlett.
His talent has never been in question. And Real admits he heard the rumors that Collum was a hard guy to get along with. But the coach met with the player's parents and ultimately was satisfied there'd be no issues. 
And there haven't been.
"He's a special, special talent," Real said. "When stuff gets a little tough, he can make some plays for us. Against Olive Branch, he made some shots and it's like 'oh man, I'm glad he's on our team.'
"Rumors circulate. And the rumor coming to me was, 'he's not going to take (to) you coach. He's not a good kid, he's not this, he's not that. And I guess I may have come into the situation with my blinders on (thinking) 'I'm ready for him. I'm ready to get him right.'
"But he's really, really a good kid. He came in with the mindset that he was going to fit in. And he's fit in so well that now he's going to have to make his own mode. Going down the stretch here, we're going to have to take him from blending in to taking over."
If taking over is what he needs to do for Bartlett to win the state title, Collum will do that. But he said it's also important for him to show that he can do star-like things while still operating within the framework of a team.
"I already had my mind made up that I was going to have to come in and prove myself," he said. "I don't want anything to be given to me; I want to work for it. I didn't want to come in and them just (defer) to me and give me the ball and expect me to do everything.
"I'm a pass-first type of player but if it comes back around to me, I'll do what I need to do. I don't want to go down and go one-on-one four plays in a row; I want to get my teammates involved. I don't want to just have the ball in my hand with everyone standing around watching. They'll get disinterested and I know what that feels like."
Collum certainly has quality teammates around him. Walker, Wynne Brown, Sylvester Thompson form a terrific backcourt which has gotten an extra boost now that Shemar Johnson has returned to full health. Tyler Carpenter (6-4) does the dirty work and can also hit the big shots while Takori Rooks (6-6) quietly fills up the stat sheet every night.
On paper, it has all the looks of a state-title contender, if not a winner. 
"We just have to be ready for our opportunity," said Brown. "Like (reserves) Myron (Fair) and Jake (Manley), they may not play one game but the next game they're ready. Our freshmen group ... we knew we could be good and we've just stuck together and worked hard."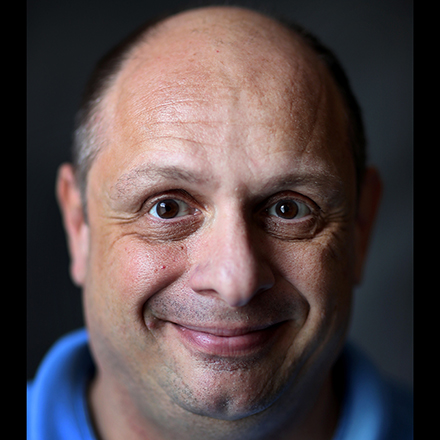 John Varlas
John Varlas is a lifelong Memphian who has covered high school sports in various capacities for over 20 years.
---