Strong development activity on all fronts underway in Collierville
Collierville development should continue its optimistic trend with anticipated growth expected for residential, office, industrial, hotels and retail, according to town leaders.
The positive outlook follows a number of years of strong overall economic growth in the eastern suburb.
"Generally speaking, I think what has been going on of late is what's been going on the last three or four years in that we have strong office and industrial activity, excellent commercial activity and brisk residential activity," said John Duncan, Collierville's director of economic development.
A string of major office projects has come to fruition in Collierville over the past four years, with MCR Safety opening its headquarters in 2015, followed by Helena Chemical Co. in 2016, Orgill Inc. last year, and Muller Industries opening later this year.
"I'm bullish that we're going to have another announcement and more happening as we go forward on the office front," said Duncan.
He cites recent industrial activity like Ccl Label cutting the ribbon on its new printing facility last year, and Dunavant planning to build two 50,000-square-foot flex warehouses at Shelby Drive Road and Progress Road. Near the Collierville-Piperton line, Pyramix has opened a new 250,000-square-foot corporate headquarters and warehouse.
"We will get direct and indirect benefit from that, so I think you're going to start to see industrial activity pick up on the southeast side of town," said Duncan.
Construction has started on the new Houston Levee Market on Houston Levee Road, and the new Collierville Commissary should open by mid- to late October.
Development on the square is humming with residential projects and new restaurants. Lost Pizza Co. will open this fall, Paradox Catering plans its new P.O. Provisions restaurant, and the Barbecue Shop will expand to Collierville with its new location on Washington Street.
On the southeastern side of the square John Green & Company real estate is constructing a two-story building. The company's offices will occupy the top floor along with 2,000 square feet of leasable space on the ground floor, along with a coffee shop-style meeting space.
"We're looking to build a space where we have more of a retail presence on the Square where we can better serve our clients," said company broker/owner Allen Green. His family's real estate brokerage and development company has been located on the Square since 1979. "We'll have a third-floor rooftop that we will rent out for events and use to entertain clients."
Green also is redeveloping an old shopping center area near the Square, where two former retail buildings will be converted to restaurants, and the company owns several more pieces of property around the Square for future development.
Thanks to a recent state Department of Transportation grant, the Center Street gateway heading away from the Square to US-72 will be redeveloped in three phases, with the addition of bike lanes, parking and cobblestones.
"On the heels of that project, you're going to see some development activity on Center Street with residential and commercial mixed-use happening," said Duncan.
Fairfield by Marriott is building a 110-room, four-story Fairfield Inn & Suites on the southeast corner of Houston Levee Road and Interstate 385 in front of Carriage Crossing.
Duncan expects more hotels to be built in Collierville considering the FedEx World Technology Center and its 10,000 non-badged visitors per year, the many suppliers and vendors visiting Orgill, the nearby Mike Rose Soccer Park, Carriage Crossing, and expected future growth.
"There's certainly the need for hotels," said Duncan. "People are calling and inquiring about it, so I think it's certainly going to happen."
Residential activity continues to be very strong. Over the past five years, the town has issued approximately 800 residential building permits.
Homebuilder and developer Magnolia Homes opened its newest project – Magnolia Preserve – earlier this year near Shelby Drive and Fleming Road just two miles from the new Collierville High School.
"We're really excited about it. We developed the community, and we're also the exclusive builder," said Magnolia president Karen Garner, who estimates her company has built more than 300 homes in Collierville. "When we purchased the land, we had no idea that the new high school was going to be south of the Tennessee highway) 385."
Some of her buyers are empty-nesters moving to Collierville to be close to their children and grandchildren.
Magnolia also is planning to construct an office building in Collierville and will meet with design consultants soon.
"With the new high school, the strong infrastructure here, and the whole tone and tenor of this community, I think you're going to continue to see people moving here," said Duncan.
The town has the added luxury of having plenty of room to grow. Of its roughly 1,200 developable acres, a significant amount is zoned for office, industrial, commercial, and residential.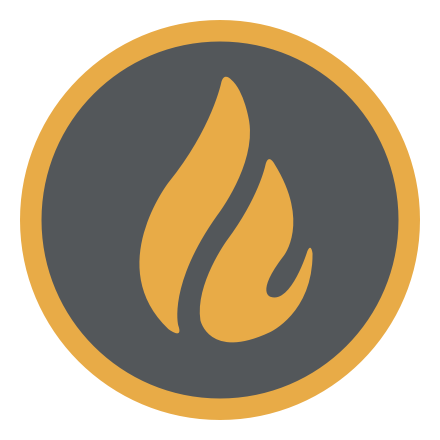 Michael Waddell
Michael Waddell is a native Memphian with more than 20 years of professional writing and editorial experience, working most recently with The Daily News and High Ground News.
---