Geoff Calkins
Calkins: Hey, Memphians, there's good news on COVID-19 (so you're allowed to embrace it)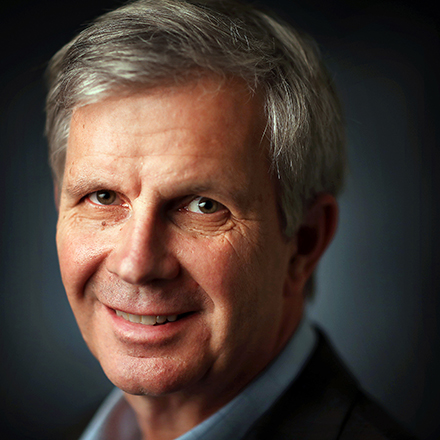 Daily Memphian
Geoff Calkins
Geoff Calkins has been chronicling Memphis and Memphis sports for more than two decades. He is host of "The Geoff Calkins Show" from 9-11 a.m. M-F on 92.9 FM. Calkins has been named the best sports columnist in the country five times by the Associated Press sports editors, but still figures his best columns are about the people who make Memphis what it is.
The briefing was wrapping up when Dr. Alisa Haushalter — the Shelby County Health Department director — reminded everyone that there wouldn't be another briefing until Thursday.
That's good news, people!
---
---
We no longer need a briefing every day.
We're going from daily briefings to twice-a-week briefings.
And if that isn't a reason to rip off our masks, throw open our churches and summer camps and declare victory over COVID-19, it is certainly reason — another reason — to feel good about our progress.
"I'm optimistic and hopeful," said Dr. Bruce Randolph, of the Health Department — which means that you, too, are allowed to be optimistic and hopeful.
This will be difficult for some. Pessimism is almost second nature now. And — until recently, at least — it has been fully justified.
We were told the virus would miraculously disappear. The virus did not miraculously disappear.
We were told the country had everything under control. The country did not have everything under control.
We were told there was plenty of reliable testing. There was not plenty of reliable testing.
So, yes, the pessimism was well-earned. But it shouldn't be reflexive or permanent. It shouldn't keep us from appreciating good news when we get it.
---
---
Consider an event that came up during Tuesday's briefing. The youth baseball tournament — featuring 78 teams from five states — at GameDay Baseball in Cordova.
I covered the event. I had mixed feelings about the whole thing. It was a thrill to watch kids be kids again. It was worrisome that so few people wore masks. But at Tuesday's briefing, Dr. Randolph addressed the topic before he was even asked about it.
"We worked very close with the organizers of this event and the reports that I've received were that it was successful," he said. "The message was that everything was great, no complaints."
That's good news, isn't it?
Indeed, Randolph went on to say that he was pleased with the way Memphians acted throughout the Memorial Day weekend.
"I did not get any calls," he said. "My phone did not ring off the hook."
Again: Nice going, Memphians!
---
---
This is not to say that everyone did everything exactly right. Or that the Health Department might not look back at the data in two weeks and conclude the weekend was a disaster.
But the other day, Memphis basketball assistant Mike Miller posted a photo on social media. It was a photo of Miller and his wife having dinner at Coastal Fish Company, the new restaurant at Shelby Farms. They seemed to be having a lovely time. Sitting outside, having a glass of wine. But some on social media immediately started criticizing Miller for doing something — going out for a sit-down dinner, without masks — that is now deemed acceptable by the Health Department.
What exactly is the point of that? If we believed the health experts when they told us to shut everything down, why shouldn't we believe the health experts when they tell us it's OK to start opening up? We now know more than the experts?
There is peril in runaway optimism, of course. Because some will use it as an excuse to be irresponsible. They won't wear their masks. They'll party like it was three months ago. They'll tell everyone a virus that has killed nearly 100,000 Americans was never any big deal anyway.
But most people want to do the right things. At least, that's my experience. For all the attention given to the extremists and the knuckleheads, most people want to figure out how to be safe and productive within our new reality.
Some people will go out to eat at sit-down restaurants; some people will not.
Some people will let their kids play youth baseball; some people will not.
Some people will get together with small groups of friends; some people will not.
I respect all those choices.
We are learning as we go. We should reevaluate as the data changes. But if the Health Department is cautiously optimistic, I am cautiously optimistic. At least until Thursday.
Editor's Note: The Daily Memphian is making our coronavirus coverage accessible to all readers — no subscription needed. Our journalists continue to work around the clock to provide you with the extensive coverage you need; if you can subscribe, please do. 
---