One local restaurant has closed temporarily due to COVID-19 and others are seeing a decline in business this week.
Chefs and owners from East Memphis to Downtown say they're worried, and they realize business could drop further in the coming days and weeks.
Bosses, an East Memphis wings restaurant that has been open 10 years, is closed temporarily, said owner John Yacoubian.
---
---
"Just before we opened on Tuesday, we made the decision to change to to-go only. With information about how the virus spreads, I figured that I don't want to take a chance with my customers, my employees or my family," he said.
His wife and Bosses co-founder, Ashley Yacoubian, takes medication that makes her immuno-compromised, he said.
"We did to-go orders only on Tuesday and Wednesday, then last night with colleges having students leave and the NBA canceling and all, it just seemed like we need to close to stay safe."
In Seattle, close to where the first U.S. case of coronavirus was reported on Jan. 21, three-time Beard Award winner Tom Douglas is closing 12 of his 13 restaurants in the city for eight weeks on Saturday; business there is reportedly down about 90%.
"No one thought what is happening in Italy could happen here," said Kelly English, chef/owner of Restaurant Iris, The Second Line and Fino's, all in Midtown. "None of us are qualified to say what's happening in Seattle couldn't happen here."
Private schools are on spring break, which generally slows business for restaurants as people travel out of town. Shelby County Schools, already scheduled to be closed next week, announced Thursday that they will remain closed until March 30.
"Yes, it's down," said Jimmy Gentry, chef at Interim Restaurant and Bar. "But historically it goes down in East Memphis during spring break, even back when I was working at Erling's. You're lucky if you do 30 covers (dinners) a night."
At Erling's, it's slower than usual this week, and Erling Jensen says it's not only because of spring break.
"Yes, it's because of that, but it's also the virus. A party of 10 had to cancel last night because it was for someone's 90th birthday party, and they said 'She can't get out in public. She's 90 years old,'" he said.
As at all restaurants, the staff at Erling's is being especially diligent about wiping down surfaces with disinfectants such as Clorox and Lysol, and no one is allowed to work if they're sick.
Bert Smythe, co-owner of McEwen's Downtown, says he's slowed down some and has had large parties cancel.
"We typically slow down a little bit this time of year anyway, because of spring break and because of the Waffle Shop being open, but we're a little bit slower than usual," he said.
"We had a dining room buy-out cancel and a party of 20 cancel in the wine cellar," he said. "I think over the next week or two, we'll have a better idea of what's going to happen. We'll know what happens with business travelers, the guys sitting there drinking nice whiskey or a glass of wine."
For now, he's stocking up on sanitizers – but not inventory.
"You have that in the back of your mind: What can I do now to cut a few corners?"
McEwen's was briefly closed in 2018 when a fire at the restaurant next door left it without power.
"During the fire closure, we were able to pay our staff, including estimated tips, the entire time we were closed," he said. "Our insurance took care of that, but I don't think it will kick in for this. So you have someone working 40 hours now. If we slow down, they might get cut down to 30 and if it gets slower, they might go to 20."
Keeping a staff is an issue close to English, too.
"Right now, I'm not looking to even make my own living. My goal is to make sure the people who work for me make the living they can," he said.
"There is a common misconception of how profitable restaurants are and how much money there is in the bank," English said. "An interruption like this can negatively impact us more than anyone can expect."
This slow business has only been going on a few days; no one has said they're closing, but no one knows how long a slowdown in business will continue. So they have fears.
"What if one of my people gets sick?" Jensen said. "Then I'm shut down because we're all in quarantine."
Smythe: "Worst case scenario – and we're not there yet. What if the city of Memphis mandates everything shut down except emergency services?"
"We have a lot of different plans that we're ready to act on if we think they're necessary," English said, and added that he's making an assessment day by day.
But one thing is certain. Small, locally owned restaurants can't take a downturn in business long term.
"We can weather it if it takes one month or two months," Jensen said. "But after that, I can't say."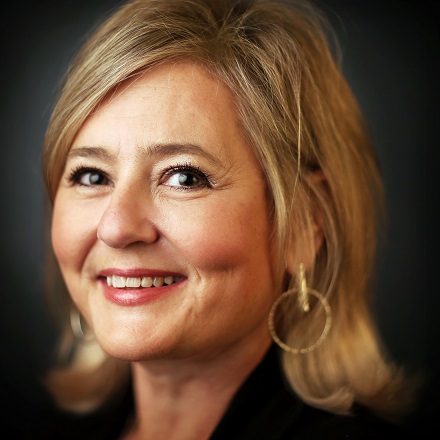 Jennifer Biggs
Jennifer Biggs is a native Memphian and veteran food writer and journalist who covers all things food, dining and spirits related for The Daily Memphian.
---