Business
Need jewelry in a pandemic? 'Drive-by diamonds' is one store's solution
The time when a drive-thru was used only for cheeseburgers and tacos is over.
During the COVID-19 pandemic, almost everything is available on the go, including one of the world's most luxurious items, diamonds.
---
---
Fifteen carats for carryout is certainly expensive, but it's also a way Howie Knopf, the owner of several Robert Irwin Jewelers locations in the Memphis area, is keeping his sanity.
"I feel like it's that chart," Knopf said. "The one where there's the seven stages of grief."
The stages, in order, are as follows: shock, denial, anger, bargaining, depression, testing and acceptance.
He's circled through it his fair share of times.
"It starts with, 'No. This can't be happening.' Then it goes to, 'I guess it happened.' Then you get depressed about it to the point where you eventually move on to find a different way of handling things. That's where I'm at," Knopf said.
Since closing all four of his locations on March 17, the unsurprising losses have been "enormous." As a result, all of his hourly employees were forced this week to file for unemployment after two weeks of remaining on payroll – he estimated there were around 25 in total.
---
---
"Let's be honest, most people are not thinking about jewelry right now," Knopf said. "Basically, we're down to scraps."
During a difficult time in the economy, there's also a concern that large purchases on credit could lead to more defaults. In Robert Irwin's case, the company sells its financial paper to finance companies. So far, there have been no holdups, according to Knopf. 
"At this point, it's kind of out of my hands," he said. "I can't even think about the worst-case scenario because all I would be able to do is go home and kind of cry. But, I think if we go into the middle of May or early June and we're still not open, you know, that's when it's just not sustainable.
Editor's Note: The Daily Memphian is making our coronavirus coverage accessible to all readers — no subscription needed. Our journalists continue to work around the clock to provide you with the extensive coverage you need; if you can subscribe, please do. 
"That's what's sad about it, because of a lot of the businesses are good, viable business that have been around many years that might not make it."
Knopf noted the hope is to rehire all of his hourly employees back as soon as the doors reopen, although he is unsure if the full staff will opt to return.
"I tried to keep them on payroll as long as possible," Knopf said. "This week I tried to help them the best I could to file for unemployment. I do still have all my managers on payroll, but literally all of my stores are completely shut down except for one."
---
---
The exception is the Perkins Extended location – the headquarters of Robert Irwin Jewelers, as he called it – which still has a skeleton crew of four employees including Knopf.
From there they can handle the moderately busy amount of online orders the company is still receiving and their new "drive-by diamonds" operation.
Knopf believes they are one of the only jewelry stores in town still offering some semblance of in-person service.
"I had a guy call (Wednesday) and he wanted diamond earrings for his wife's 50th birthday," Knopf said. "He was like, 'So what do you got?' So I told him over the phone we had plenty of studs and gave him the price range. We landed on three he could choose from, and I brought them all out to his truck and showed him the selections."
---
---
For security purposes, several people watch the transaction and the employee wears gloves and a mask and stands as far away as possible while displaying the options.
It's not flawless, but it's one way to assure a customer they are getting a quality piece.
"Think about it," Knopf said. "When in history have you been able to do a drive-by and get some diamonds?"
Never, of course. But the unprecedented services that jewelers are now providing extend even further.
Knopf said he's been using video chatting to show off additional items and has also placed several diamonds into boxes with specific lighting that can capture quality on a cell phone camera.
The most progressive sales tactic the store has implemented, however, is the use of Facebook to host live auctions for different items. It is an opportunity that is still developing as the company works to grow the audience bigger each time.
"We've been hosting them every few days, and we play music in between sales and try to keep it light," Knopf said. "Last time, once we reached a certain amount of people, I said I would do a handstand."
Suddenly, he saw the numbers begin to grow as viewers shared with their friends. By his own admission, he is no gymnast.
He managed not to hurt himself.
"Hey man, if I have to do a handstand to sell diamonds, I'll do it," Knopf joked. "If I have to put on a face mask and rubber gloves just to talk to someone outside of the store, that means doing a handstand is pretty simple."
In fact, even if the store does reopen soon, Knopf expects the Facebook auctions will continue because they have so much potential.
"If there's one thing we've learned, it's probably that we need to keep that going either once a week or maybe once every two weeks," he said. "If there's anything from this craziness that stays, I think that's going to stick."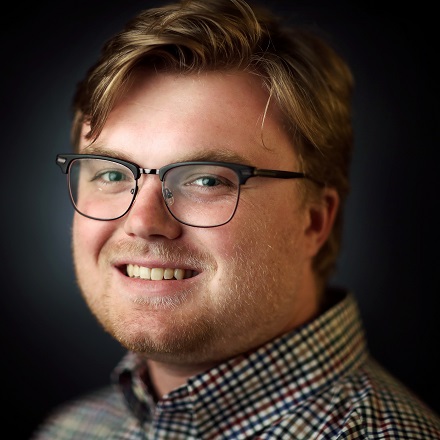 Drew Hill
Drew Hill covers the Memphis Grizzlies and is a top-10 APSE winner. He has worked throughout the South writing about college athletics before landing in Memphis.
---