Business
Nontraditional suppliers help keep Superlo stores stocked
Jack Stepherson was in Memphis, classified 4-F, while his two brothers were serving during World War II. In 1944, he got a lead on a business opportunity.
"He wrote them a letter and said, 'Send me all the money you have,'" Randy Stepherson said of his uncle. "They did, and he bought our first grocery."
---
---
It was the Stepherson's Leadway on Rembert. Other stores would follow, the Leadway affiliation would be dropped in favor of Big Star, a partnership that would also eventually fade out, and the local grocery chain would become Superlo Foods.
Today, there are nine stores and the grocery has shown that being local, independent and nimble is the key to responsiveness in the days of COVID-19 shortages and supply chain disruptions.
"The first 12 days of this — it started for us on March 12 — was what I call 'hair on fire' business," Stepherson said. "We ran around like our hair was on fire. There was no way to keep up from March 12 to March 24, but we just did the best we could."
But then they had plans in play. Associated Wholesale Grocers is still the main supplier for the stores, but without red tape to slow them, Stepherson and his store managers were able to reach out to other sources.
"A large chain has structure, they have rules that we don't have," he said. "We're freer to go right to other suppliers, like U.S. Foods and Sysco, which usually supply restaurants, or to go direct to sellers if we need to. The store managers can do what they have to do to keep product in the store. The supply chain has been disrupted and it's going to take a while to recover."
Brad Whitaker is the meat supervisor, a 39-year employee. Each of the stores has a butcher and almost all meat is cut there.
"When we couldn't get product in, I was on the phone, calling everyone I've known over the years to get stock for the stores," he said. "We have to pay more, but we get the products. And if we don't have product, we're out of business."
---
---
Beef prices have gone up — chuck roast that cost him $2.89 per pound before COVID-19 is now $4.09, his cost. Ground beef has jumped 70 cents per pound; steaks have mostly remained steady.
"I just tell people I'm sorry, and I promise them that when my price goes down, their price will go down," Whitaker said.
As is the case most places, the paper products aisle is often bare. It's stocked every morning, but the supply sells fast.
"We get as much as we can and we get it on the shelves," Stepherson said. "We're running crews 24/7, about 700 employees."
There's still fried chicken in the deli at the Spottswood store, still Pancho's cheese dip in the cooler, potatoes in produce, eggs most of the time. Store hours have been cut back; stores are open 7 a.m.-9 p.m. to allow for restocking and sanitizing.
Superlo to Go, the store's online shopping service, has more than doubled its business.
"I think we're doing more than 40 orders a day at this store," clerk Harley Schroyer said. "A lot of people just don't want to come inside."
Wine manager Joe Raffanti has implemented a wine curbside program at that store, too.
"You can always order your wine with your to-go order, but if you only want wine, you can just call here and tell us what you want. We'll come to your car, get your credit card, run it and bring your order back to you," he said.
Stepherson and his brother-in-law, Bob Reed, started working in the Macon Road store in the mid-70s, and in 1978, bought the shares of Jack and Wesley Stepherson, the uncles.
---
---
"We signed notes and paid them for 20 years," Randy Stepherson, 67, said.
Then they bought out Kenneth Stepherson, Randy's father, in 1998. By that time, they were independent of Big Star — that break happened in 1991 — and two years ahead of an expansion they hadn't planned.
Stepherson and Reed are the primary owners of Superlo, though Stepherson's brother owns a piece of the business, too. They had the Macon Road store (the one that inspired the name for the band Big Star) and the East Memphis location on Spottswood when in 2000, MegaMarket on Covington Pike went out of business.
"So we bought that store, and it was so much larger than the others," Stepherson said.
Then they opened a store in Frayser.
"And every several years, we buy another one," he said. "I wouldn't say that any of them have been planned, but they have all worked out."
The Hickory Hill store at Kirby and Winchester was too good of a deal to pass up — the landlord wanted them and made a deal.
---
---
When Kroger didn't take over the property on Goodman Road after it took most Schnuck's stores, that location was ripe for another grocer.
The former Cooper's on Quince was purchased because it's close to the Spottswood store and Stepherson didn't want a competitor there. On it went, up until the ninth store opened at Lamar near Kerr Avenue in December.
When Kroger announced it was closing its store on Lamar, there was public outcry because its absence would leave a poor community without a large grocery store. Superlo stepped up, but did it with the support of Kroger.
"Kroger donated the store to us," Stepherson said. "I tell people I'm a genius negotiator, but the truth is, I was out of town for a couple of weeks, then Bob was out of town, and while we were gone, Kroger just decided to donate it so we could get in there."
There are no plans for a 10th store, but certainly it could happen.
Editor's Note: The Daily Memphian is making our coronavirus coverage accessible to all readers — no subscription needed. Our journalists continue to work around the clock to provide you with the extensive coverage you need; if you can subscribe, please do. 
"We know how to operate Memphis stores," Stepherson said. "I was born here and lived here all my life. We know that what you stock in a store depends on what neighborhood it's in. Some things stay the same, but some things change based on what people want."
Superlo is employee owned in part through an ESOP, an Employee Stock Ownership Plan. At present the ESOP owns 30% of Superlo, but the current plan is maturing and Stepherson said that when the new one is created, the majority of the company will belong to the employees.
"We think it creates loyalty, gives us longevity in our employees, and it makes people, particularly the managers making the decisions, think like an owner," he said.
Maybe he'll even retire someday, though Stepherson has no plans for it now. He's at the stores every day, generally getting his visits in around long bicycle rides usually scheduled with his riding group, though currently suspended.
"We can't ride together right now because of COVID," he said. "But I have to get in my 100 miles a week, so my son and I ride out to Shelby Forest a few times."
He knows he takes a risk coming to the stores, but says he has to do it. He stays in the background and he keeps the visits brief.
"How do I ask people to come to work if I'm not willing to come to work? These cashiers are here every day," he said. "When it comes to COVID, I'll just have to trust my good fortune.
"I throw my hands up. And I wash 'em a lot."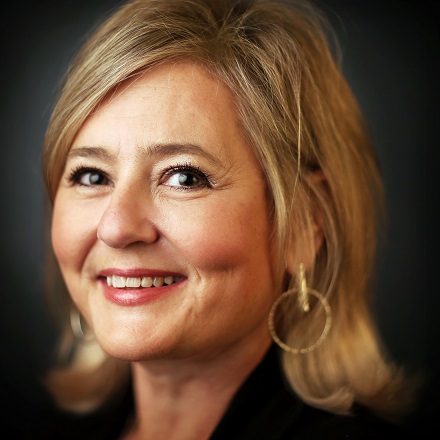 Jennifer Biggs
Jennifer Biggs is a native Memphian and veteran food writer and journalist who covers all things food, dining and spirits related for The Daily Memphian.
---