Metro
Shelby County records third highest coronavirus case jump since crisis began
Shelby County's 108 additional confirmed COVID-19 cases Friday, April 17, is the third-highest daily increase since the crisis began in early March.
But reaching more than 100 coincides with additional testing – more tests resulted in more positive readings.
Editor's Note: The Daily Memphian is making our coronavirus coverage accessible to all readers — no subscription needed. Our journalists continue to work around the clock to provide you with the extensive coverage you need; if you can subscribe, please do. 
Shelby County now has 1,616 reported cases of coronavirus - up from 1,508 the prior day, according to the latest numbers from the county Health Department.
On only two other occasions has Shelby County reported more than 100 new cases in a single day. From April 9 to April 10 there was an increase of 134 cases, while April 1 to April 2 the day-to-day number rose by 141.
The 108 additional cases reported Friday bucks a three-day trend of lower new cases. The previous three days there were 82, 81 and 76 new cases reported, respectively.
---
---
The spike in cases is consistent of city and county officials belief the virus' peak locally will occur between mid-May and early June, according to models tracking its impact.
Thirty-five deaths are attributed to the virus – three more than the 32 reported Thursday. That's 10 additional deaths due to complications from the virus compared to April 10.
Testing numbers also rose significantly in Friday's update from the Health Department, which may have played a role in the number of new cases.
An additional 1,386 coronavirus tests were reported from Thursday. That's more than double the average of 531 tests reported each day during the previous week, and a significant jump from the prior three days of testing – 737, 653 and 585.
---
---
In Shelby County, 17,053 tests for coronavirus have been administered, 9.5% of those positive. The county's COVID-19 task force expanded testing sites throughout the area to reach 1,000 tests per day. 
The numbers of recoveries in Shelby County has climbed to 414, as of April 16, according to state data. The 65 additional confirmed recoveries from the 349 reported Wednesday are the highest day-over-day increase in the past three days.
As of Thursday, April 16, 95 people remain hospitalized in Shelby County due to complications from COVID-19, according to the state's Health Resource Tracking System. That's a decrease of 42 hospitalizations (137) from the last update Tuesday, April 14.
---
---
Of those 95 patients, 47 were in acute care and 48 are in the intensive care unit.
Statewide, there are 6,262 cases with 141 deaths as of Thursday, April 16, according to the latest figures from state's health department.
That's an increase of 183 cases and six deaths from the previous day. That represented a 3.3% day-over-day increase in cases from the previous day, the lowest rate since the pandemic began, according to Health Commissioner Dr. Lisa Piercey.
By comparison, Shelby County experienced a 7.2% increase in its day-over-day numbers from Thursday to Friday.
---
---
Recoveries statewide (2,786) and hospitalizations (691) from the virus continue trending upwards since April 15 numbers of 2,196 recoveries and 663 being classified as hospitalized.
In Tennessee, the total of tests taken is 85,049 with a 7.4% positive rate.
The state reported an additional 4,153 tests administered from April 15 to April 16. That's nearly double the new tests reported from the previous day (2,065).
COVID-19 in Memphis and Shelby County: April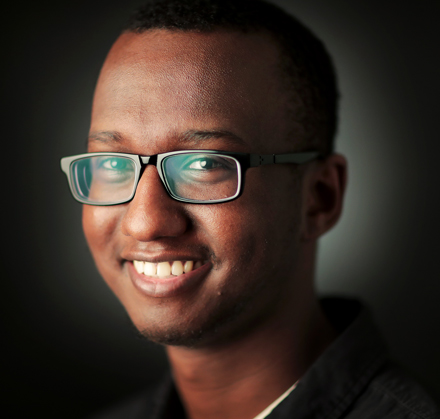 Omer Yusuf
Omer Yusuf covers Bartlett and North Memphis neighborhoods for The Daily Memphian. He also analyzes COVID-19 data each week. Omer is a former Jackson Sun reporter and University of Memphis graduate.
---