Metro
AFL-CIO criticizes makeup of governor's Economic Recovery Group
A Tennessee labor leader is questioning Gov. Bill Lee's Economic Recovery Group, contending it leaves out an important part of the state's workers.
Meanwhile, a push is on for Congress to approve tens of billions more to help small businesses survive the COVID-19 crisis.
---
---
"Gov. Lee's idea of an Economic Recovery Group is not only incomplete but also an inaccurate snapshot of Tennessee's economy," AFL-CIO President Billy Dycus said in a statement. "The fact there is not a single labor or employee representative listed speaks volumes about his true priorities."
The governor announced the makeup of the group Thursday, including seven of his cabinet members, the Republican House and Senate leaders, a member of his COVID-19 Unified Command, administration members, two county mayors who lead county and municipal groups and several lobbyists from the state's business sector. Beverly Robertson, president and CEO of the Memphis Chamber of Commerce, is on the committee as well.
"Gov. Lee is clearly more concerned with ensuring that his business associates and friends make the important decisions and get back on their feet first, rather than our state's working families," Dycus said in the statement. "It is both critical and frankly non-negotiable that labor have a seat at the table during these conversations. Until that happens, it is impossible for our state's economy to begin to fully work for all Tennesseans."
Lee named the 30-member group this week after announcing the state plans to start reopening the economy in phases when a "safer at home" concludes April 30.
A Kroger distribution facility in Memphis shut down in late March after an employee there was infected with COVID-19. Likewise, the Carrier plant in Collierville stopped operations for a short period in late March after a worker tested positive, according to Dycus.
Across the state, Nissan and Chattanooga furloughed workers for about a month. Bridgestone Americas reopened U.S. plants, including those in Dyersburg, La Vergne and Morrison, according to the Tennessee Journal.
---
---
Asked about the matter during his Thursday press briefing, Lee said: "The Economic Recovery Group is made up in vast part by industry folks who are employing tens of thousands of workers. … Restaurant owners who employ thousands of restaurant workers, their restaurant association who represents those employers and those industries and workers, that's how we put together that team."
The union leader, though, said workers across the state are feeling the impact. He said he has been getting notices on up to 10 layoffs a day, and as a member of the state's Unemployment Compensation Advisory Council was told the state had paid $94 million in unemployment claims this period. The unemployment insurance fund had about $2.2 billion before the crisis hit.
Aside from seeking input for labor, Dycus said a bigger push needs to be made for Congress to approve more funds for the Small Business Administration and the national Paycheck Protection Program. It allows loans of up to $10 million to businesses with fewer than 50 employees and forgives the loans if 75% of the money goes toward wages.
---
---
Jim Brown, executive director of the National Federation of Independent Business in Tennessee and a member of the Economic Recovery Board, agreed the federal SBA loan rollout has been "challenging and frustrating to say the least."
As of April 9, only 4% of his members who applied for loans had been approved and only one NFIB member he knew of had received a $10,000 emergency grant.
Likewise, "flow" in the Paycheck Protection Program needs to improve, he said, or the number of business closings is "going to be significant."
Congress needs to approve another $50 billion because self-employed people and independent contractors just started applying last Friday, April 10, according to Brown.
"They're going to need that to survive," he added.
Editor's Note: The Daily Memphian is making our coronavirus coverage accessible to all readers — no subscription needed. Our journalists continue to work around the clock to provide you with the extensive coverage you need; if you can subscribe, please do. 
In its survey, about half of the NFIB's members said they can't survive any longer than two months under the current conditions, and even before the COVID-19 crisis, 20% of the members were running into cash-flow problems, Brown said.
"It was almost like a paycheck-to-paycheck situation for some of these businesses," he said.
The pandemic has pushed them to a new level, and even some businesses that were doing well are suffering in this climate, Brown said.
Dycus pointed out, conversely, that the COVID-19 emergency has shown Americans the importance of people such as garbage haulers, grocers and milk delivery workers.
---
---
And even though he's not a big supporter of Walmart, a non-union company, Dycus said workers there need to be given credit for "sticking their neck out" and risking infection.
"I don't care if you're in a union or not, you're still labor, and we're all in this together. And it's working people, and working people are my biggest concern," Dycus said.
The governor's Economic Recovery Group is made up of:
Sammie Arnold, Chief of Staff
House Majority Leader William Lamberth, R-Portland
Senate Majority Leader Jack Johnson, R-Franklin
Brandon Gibson, Senior Advisor to Governor Lee
Bob Rolfe, Department of Economic and Community Development
Greg Gonzales, Department of Financial Institutions
David Gerregano, Department of Revenue
Dr. Charles Hatcher, Department of Agriculture
Dr. Jeff McCord, Department of Labor and Workforce Development
Hodgen Mainda, Department of Commerce and Insurance
Tony Niknejad, Governor's Office
Brig. Gen. Scott Brower, COVID-19 Unified Command
Dr. Morgan McDonald, TN Department of Health, Deputy Commissioner
Butch Eley, Department of Finance & Administration
Jim Brown, National Federation of Independent Business 
Bradley Jackson, TN Chamber of Commerce
Beverly Robertson, President & CEO of the Memphis Chamber of Commerce
Rob Ikard, TN Grocers & Convenience Store Association
Rob Mortensen, TN Hospitality & Tourism Association
Colin Barrett, TN Bankers Association
Fred Robinson, TN Credit Union League
Dave Huneryager, TN Trucking Association
Will Cromer, TN Hospital Association
Mayor Kevin Davis, President of TN County Services Association
Mayor Jill Holland, President of TN Municipal League
Jeff Aiken, TN Farm Bureau
Tari Hughes, Center for Non-Profit Management
Roland Myers, TN Retail Association
Clay Crownover, President and CEO of Associated Builders & Contractors of Tennessee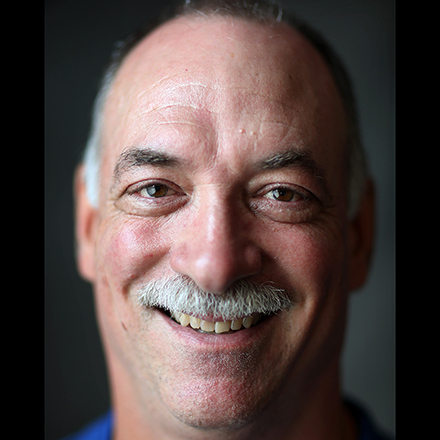 Sam Stockard
Sam Stockard is a Nashville-based reporter with more than 30 years of journalism experience as a writer, editor and columnist covering the state Legislature and Tennessee politics for The Daily Memphian.
---