Metro
Recent spike in COVID-19 cases not linked to protests or Memorial Day
Moving to Phase 2 of the Back to Business Plan, a decrease in mask usage and warmer weather are several factors behind the recent spike of COVID-19 cases, Alisa Haushalter, Shelby County Health Department director, said Tuesday.
Notably, Haushalter said the increase in coronavirus cases is not linked to recent protests against police brutality or gatherings on Memorial Day weekend. The increase in community transmission means Shelby County will remain in Phase 2 for the unforeseeable future, Haushalter said.
---
---
"We are continuing to stay in Phase 2 and we believe that we'll be in Phase 2 for the unforeseeable future," Haushalter said. "Because we're continuing to have community transmission and it's critical that each of us do our part to reduce the transmission of COVID in our community."
The comments were made at the county's COVID-19 task force briefing Tuesday afternoon. Another 109 new coronavirus cases were reported Tuesday, down from 210 on Monday. A 5.4% positive rate was reported on the 2,012 test results, nearly 2% less than the total rate of 7.3%.
---
---
Overall, Shelby County reported 8,203 coronavirus cases, 166 deaths and 5,662 recoveries, according to Health Department data. The number of active cases is 2,375.
Haushalter and other officials continue to emphasize the importance of citizens wearing masks – citing that as a key factor in reversing the trend of positive cases. They also encourage citizens to social distance and wash their hands for at least 20 seconds or use hand sanitizer to slow the virus' spread.
A total of 111,937 tests were administered for the virus since mid-March with a positivity rate of 7.3%. Tuesday's tests results helped decrease the rate marginally from 7.4% to 7.3%. A rarity as it's slowly increased over the past few weeks as cases grew with testing numbers declining.
Over the past eight days, Shelby County recorded its three highest day-over-day increases since the pandemic began locally in March. Saturday's report of 385 new cases from the health department being the high point.
Haushalter said Saturday's statistics included tests results from 19 different days due to backlog of lab results and a surge in community testing. The county reported 3,111 tests, the highest in a single day.
"We had an extensive amount of testing that occurred across the community on the June 15th and 16th," she said. "Which really increased the number of tests results that we received."
On local hospital capacity, 82% of acute beds are occupied, according to state's Health Resource Tracking System. That puts acute bed capacity in the "yellow", according to the county's COVID-19 task force metric system.
Hospitalizations are one of four factors public health and Shelby County mayors look at when evaluating the pandemic's status locally. The others are whether new cases are declining or stabilizing over a 14-day period, adequate testing capacity and contact tracing.
Intensive care unit (ICU) bed usage is at 76%, and remains in the "green", according to the same data. About 216 COVID-19 patients are in Shelby County hospitals, as of Monday, according to the state's Health Resource Tracking System.
If new cases and hospitalizations continue to rise, moving back to Phase 1 remains a possibility, Haushalter said.
Memphis and Shelby County entered Phase 2 of the Back to Business Plan on May 18. Phase 2 allows groups of 50 to congregate with social distancing in place – an increase from the maximum of 10 people allowed under Phase 1. 
Retail, grocery stores, attractions/museums, gyms, recreational facilities and restaurants all currently operate at 50% capacity in Phase 2.
A potential move to Phase 3 was delayed twice in recent weeks due to a spike in new cases and hospitalizations as social distancing measures were relaxed locally.
Theaters are now permitted to open for movies and live performances under certain conditions, according to the Health Department's latest health directive released Monday. Theaters were not supposed to reopen until Phase 3.
Some of those conditions include no groups of people larger than six if going to a theater and all groups must sit at least six feet apart. All patrons will be screened by employees when entering the theater.
On Tuesday, Haushalter said the Health Department received a request for theaters to reopen and that those plans were supportive of social distancing.
"We believe it was consistent with the current health directive and the theater's plan was supporting social distancing … so we made a decision to approve opening," Haushalter said.
Editor's Note: The Daily Memphian is making our coronavirus coverage accessible to all readers — no subscription needed. Our journalists continue to work around the clock to provide you with the extensive coverage you need; if you can subscribe, please do.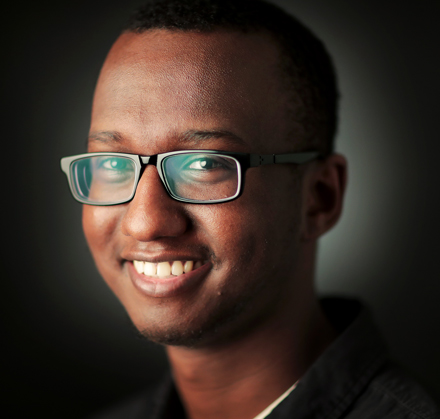 Omer Yusuf
Omer Yusuf covers Bartlett and North Memphis neighborhoods for The Daily Memphian. He also analyzes COVID-19 data each week. Omer is a former Jackson Sun reporter and University of Memphis graduate.
---