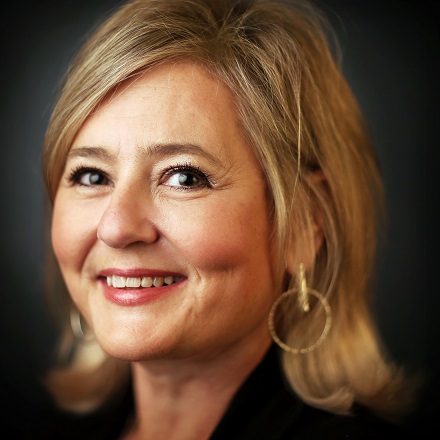 Dinstuhl's opens in Collierville; Phillip Ashley Chocolates moves in Midtown
Sometimes the little insider facts I've learned about food over the years have surprised me. One is that Thanksgiving is a huge day for brunch at restaurants, and another is that Christmas leads Valentine's Day in chocolate sales.
Data on the latter fact changes, but the 2018 U.S. Food Market Outlook report puts Christmas second in line for the most chocolatey of holidays, behind Easter and in front of Valentine's Day in the number three spot and Halloween trailing in fourth.
Who knew? Maybe Dinstuhl's, which has opened in its latest store in Collierville just in time to serve folks on the east side of the county. The store opened last week at 231 New Byhalia Road and you can read more about it here.
Congratulations to Rebecca Dinstuhl and her staff. I've been in the candy room at the Pleasant View location (where it's all made) for numerous stories and think they're great folks with a super local product.
And Phillip Ashley Chocolates, which has been in Cooper Young for several years, has closed the storefront but the website remains active. Chocolatier/owner Phillip Ashley Rix needs more space, so he's moving to a new spot that he's keeping secret until he's ready to announce after the first of the year. But he'll stay in Midtown, a bit more toward Downtown.
Handmade chocolates are fast becoming a lost art, so how lucky are we to have these two companies in town? The methods are different, but they both make great products. The Advent calendar pictured with Rix in the photo is sold out (I told you to order yours back in October, folks), but you can still find plenty of gifts at phillipashleychocolates.com and at dinstuhls.com. The other area locations of Dinstuhl's are 436 Grove Park, 5280 Pleasant View Road, and 7730 Poplar in Germantown.
It not only breaks my heart to tell you that Shang Hai is closed, but to also tell you that I can't give you the reason why or tell you if it will reopen. I'm trying to find out and hope hard that we don't have to put this one in the RIP category. The restaurant at 1400 Poplar was one of my favorite spots in town for about 30 years – the egg rolls and the hot and sour soup cured many an ailment over the decades. Word that is no better than gossip is that it's supposed to reopen under new ownership, but I have no confirmation of that. I promise you'll know when I know something.
Looks like Thai Basil in Bartlett also has closed, which is a sad blow for the folks out there. It wasn't in Shang Hai territory for me, but always a place I liked.
Mark your calendar for this if you want to have a little fun doing something different over the holidays. On Dec. 7, IKEA hosts its Christmas feast, Julbord (pronounced "yuleboard"). It includes all kinds of foods from potatoes to pickled herring, salmon to sausages. It's very good and includes cheeses, casseroles, desserts – a ton of food. The cost is $16.99 for adults, but if you sign up for a free IKEA family card, it's $12.99. The price is $4.99 for kids under 12. Contact the store at 1-888-888-4532 for more information. Seatings are 5:30-6:30 p.m. and 6:30-8 p.m.
We'll have only one BiggFridayLunch in December because of the holidays – but I promise it will be a good one. On Dec. 21, we're going to P.O. Press Public House & Provisions, 148 N. Main Street in Collierville, at noon. I don't know what the menu will be just yet, but will tell you next week. I can tell you now that you will love it – the food I've eaten there is some of the best in town. And the restaurant isn't open for lunch yet, so if you want to be among the first to have a midday meal there, here's your chance. This process will switch to something easier (at least for me!) in January, but for now, email me at jbiggs@dailymemphian.com and I'll send you a PayPal link where you can pay without charge or one to a ticketing service that charges a small percentage. Your reservation is confirmed when you pay. Looking forward to seeing you!
---