Metro
COVID-19 transmission increases as cases and hospitalizations rise locally
COVID-19 transmission is increasing in Shelby County, leading to a recent surge of new cases and hospitalizations from the virus during the start of the fall and winter months.
Two weeks ago, the local transmission rate was 0.92, slightly below one, according to COVID Act Now. Currently, the transmission rate in Shelby County is 1.08, meaning every COVID-19 patient is infecting at least one other person with the virus – a sign that community spread is growing.
That's important to note, because when Shelby County experienced a spike in new cases and hospitalizations in July and August, the transmission rate was above one.
---
---
From Oct. 3 to Saturday, Oct. 17, the Shelby County Health Department reported an average of 155 new coronavirus cases and 3,039 test results each day, yielding a 5.1% positivity rate.
In the preceding two-week period, the Health Department recorded a daily average of 122 new cases and 2,782 tests results with a 4.4% positivity rate.
Even with the high fluctuation in local daily COVID-19 updates, recent data show an upward trend in four critical areas: new cases, transmission, hospitalizations and positivity rates. 
New coronavirus cases have risen statewide and nationwide in recent days. David Sweat, Shelby County Health Department deputy director, issued another reminder at a Tuesday press briefing that the COVID-19 virus is still active in Shelby County. 
"In the state of Tennessee overall, we are seeing cases being reported at similar levels to what we saw at the peak of the epidemic in July," Sweat said. "The fall wave of COVID-19 is here."
Overall, the Health Department has reported 34,009 total coronavirus cases and 548 deaths, classifying 31,752 cases as inactive/recovered. Active cases in Shelby County stand at 1,709, an increase of nearly 400 from the 1,312 reported Oct. 3.
---
---
Since March, a total of 502,574 tests have been performed in Shelby County, with 8% of those returning positive. The number of people tested for coronavirus countywide is 297,738, and 11% of those test results came back positive.
Symptoms for coronavirus include, but are not limited to, fever or chills, cough, fatigue and shortness of breath, according to Centers for Disease Control and Prevention guidelines.
In his weekly update Friday, Memphis Mayor Jim Strickland shared a video of Dr. Manoj Jain, infectious disease expert, encouraging citizens to take the necessary precautions to slow the virus' spread.
Wearing a mask or facial covering, remaining 6 feet apart from other people and washing your hands for at least 20 seconds are several key strategies for slowing the virus' spread.
"We're seeing a surge come back again, and what we're asking is for us to work together to bring the number of cases down," said Jain, who is advising the city during the pandemic. "Now, it will be difficult with the flu season here, but a flu shot can go a long way in making sure you do not get infected with the flu virus. The symptoms of flu and COVID are quite similar. So, let's stop the rise of COVID. It's in our hands. We can do it. We have done it before."
There were 205 COVID-19 patients in Memphis-area hospitals as of 5 p.m. Thursday, an increase of 42 patients from the 163 reported two weeks ago, according Tennessee's Healthcare Resource Tracking System.
---
---
Two weeks ago, acute care capacity was 90% with ICU bed capacity at 87%. Now, acute care beds are at 90% use, with ICU bed occupancy at 92%.
That means ICU capacity is classified in the "red" since it's surpassed 90% use, according to metrics issued by the COVID-19 task force.
A total of 34 area ICU and 241 area acute care beds were available in Memphis-area hospitals, as of the last update. Those suspected of having the virus represent 7% of acute care patients and 18% of ICU patients.
Hospital data is reflective of facilities in Shelby, Lauderdale and Tipton counties in Tennessee, Crittenden County in Arkansas, and DeSoto County in Mississippi.
In the past 28 days, the Health Department has reported 106 coronavirus-related deaths. Of the 548 total COVID-19 deaths in Shelby County, 24% are attributed to outbreaks or clusters in nursing homes.
The three most common comorbidities associated with COVID-19 deaths in Shelby County are cardiac conditions (78.8%), diabetes (42.6%) and respiratory conditions (41%), according to Health Department data.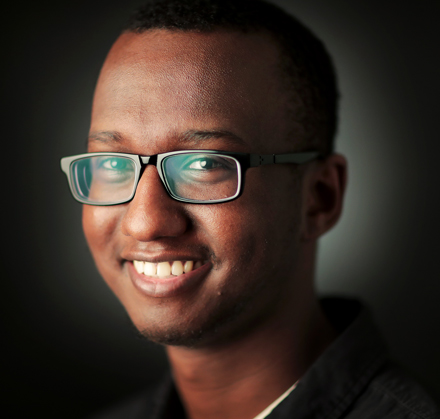 Omer Yusuf
Omer Yusuf covers Bartlett and North Memphis neighborhoods for The Daily Memphian. He also analyzes COVID-19 data each week. Omer is a former Jackson Sun reporter and University of Memphis graduate.
---