Metro
New COVID-19 cases, hospitalizations rising in Shelby County
Shelby County has been averaging more than 200 new COVID-19 cases each day over the past two weeks as the virus's transmission has continued to rise, according to the latest data available.
---
---
From Oct. 10 to Saturday, Oct. 24, the Shelby County Health Department recorded a daily average of 213 new coronavirus cases and 3,326 tests results with a 6.4% positivity rate. The Health Department has reported at least 200 new cases seven days in a row, with the highpoint of 414 new cases on Saturday.
The transmission, or reproductive, rate increased again in Shelby County this week. It's currently 1.18, compared to 1.08 last week, according to COVID Act Now: another indicator the virus is spreading at a higher rate in the community.
---
---
At a press briefing Tuesday, David Sweat, Shelby County Health Department deputy director, attributed the increase in coronavirus cases to multiple factors.
"We have people reporting going out to eat in restaurants, going to social gatherings in their homes, attending parties," Sweat said. "We also have people talking about employment clusters. It's a wide variety of potential risk settings for transmission. It's not one single thing."
In the previous two-week period from Sept. 26 to Oct. 10, the Health Department reported an average of 134 new cases and 3,058 tests results a day, yielding a 4.4% positivity rate.
Overall, the Health Department has reported 35,901 total coronavirus cases and 563 deaths, classifying 32,828 cases as inactive/recovered. Active cases in Shelby County stand at 2,510, an increase of 1,019 from the 1,491 reported Oct. 10.
Possible symptoms for coronavirus include – but are not limited to – fever or chills, fatigue, shortness of breath, loss of taste or smell and sore throat, according to Centers for Disease Control and Prevention guidelines.
Wearing a mask or facial covering, remaining 6 feet apart from another person and washing your hands for at least 20 seconds are several key strategies to slow the spread of COVID-19.
---
---
Since March, a total of 530,453 tests have been performed in Shelby County, with 8% of those returning positive. The number of people tested for coronavirus countywide is 309,452, and 12% of those test results came back positive.
The number of COVID-19 hospital patients continues to rise in the Memphis area, according to Tennessee's Health Resource Tracking System. As of 5 p.m. Thursday, there were 250 coronavirus patients in local hospitals – 51 more patients than the 199 reported two weeks ago.
Shelby County Health Department Director Alisa Haushalter expressed concern at this week about local hospital capacity being strained ahead of the fall and winter months. One reason for her concern was that hospital patients do not come solely from Shelby County but from neighboring rural counties as well.
Local acute care (87%) and intensive care unit (90%) hospital capacity remains in the "yellow," between 80 to 90% use, a slight decrease from two weeks ago, when both acute care (89%) and ICU capacity (91%) were tighter, though they were hosting fewer coronavirus patients.
The 170 coronavirus patients in acute care beds represent 8% of acute care patients, while the 80 ICU COVID-19 patients make up 21% of ICU patients.
Hospital data is reflective of facilities in Shelby, Lauderdale and Tipton counties in Tennessee, Crittenden County in Arkansas, and DeSoto County in Mississippi.
Of the 563 COVID-19 deaths reported, African Americans continue to be represented disproportionately. They represent 63% of deaths while making up 52% of Shelby County's population, according to U.S. Census data.
The age range of coronavirus fatalities in Shelby County is 13 to 100, with the average age of death at 73, according to Health Department data.
Editor's Note: The Daily Memphian is making our coronavirus coverage accessible to all readers — no subscription needed. Our journalists continue to work around the clock to provide you with the extensive coverage you need; if you can subscribe, please do.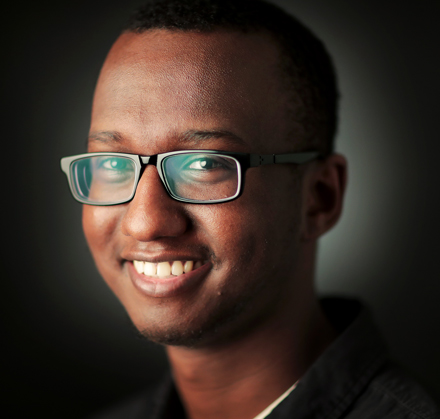 Omer Yusuf
Omer Yusuf covers Bartlett and North Memphis neighborhoods for The Daily Memphian. He also analyzes COVID-19 data each week. Omer is a former Jackson Sun reporter and University of Memphis graduate.
---