Blue Note Bourbon is aged, bottled, served and sold in Memphis
If you get a little excited opening a new bottle of bourbon, think how Ryan Trimm felt when his new stash was rolled out to him. He got to open not a bottle but a barrel, and got to do it right here in his hometown.
Trimm, Roger Sapp and Craig Blondis, co-owners of Across the Board restaurant group, bought a barrel of 11-year-old whiskey from Blue Note Bourbon, a Memphis distillery that opened in 2013. Don't worry about the math; this bourbon wasn't born here, but its descendants were and are aging now.
"It's celebrated several birthdays here, I can tell you that much," said McCauley Williams, president and CEO of B.R. Distilling Co.
Alexander Folk is the distiller and was originally involved with Pyramid Vodka, a local company that produced vodka for a few years. When the company was closing, Williams and his partners purchased the equipment, hired Folk, and set their sites on brown liquor; there's no other connection to the former company.
Some of the details are secret: Williams can't say where the whiskey started its journey or reveal how many barrels are presently warehoused in Memphis. But it's a whole bunch of 'em of various ages, including the ones distilled here that will one day be a fully Memphis-born, -barreled and -bottled bourbon.
It could be marginally sooner than expected, too, as it turns out we might have a great climate for aging bourbon.
"The Memphis climate really helps with maturation," Williams said. "I think every year aged in Memphis is equal to about 1½ years elsewhere because of the heat and the humidity."
It wasn't the first time Trimm purchased a barrel, which is not an everyday thing but also not an unusual practice for a busy bar.
"I've had Buffalo Trace, Eagle Rare, Weller, even Blanton's, but this is the first time I've had one from Memphis," he said.
The process started around 9 a.m. on a cool morning as folks from the restaurant straggled in for a fairly ceremonial event that included unplugging the bunghole (that's the official term for the plug in the side of the 53-gallon barrel), siphoning a bit with a copper thief, then a final taste before bottling.
What the barrel, sealed 11 years and some months, would yield was a mystery. After a taste, the plug was back in and Folk lifted the barrel with a forklift. It was dispensed to a stainless barrel that would hold it until bottling time. As it was poured, Trimm and Blondis each held a sieve under the flowing liquid to catch pieces of charred wood from the barrel's interior; they'll use it when they smoke something.
After it was poured, a sample went in a tube and was tested by a hydrometer to determine the alcohol by volume. It turned out to be 109 proof.
"Pretty cool," Trimm said. "That's 901 backwards."
They didn't cut the bourbon, which means it was bottled at barrel strength. For sipping, you can add a bit of water to cut it if you want, but it goes down smooth and easy for a high-proof liquor.
" frameborder="0" allow="autoplay; encrypted-media" allowfullscreen>
When the day was done, 159 bottles of Blue Note Bourbon were poured, sealed and in the distribution pipeline to get to the restaurants.
This batch is only available at Sweet Grass, Next Door or 117 Prime. There are 79 restaurants in town that have other Blue Note products, including bourbon and Riverset Rye, and they're sold in 64 local liquor stores.
"And eventually we'll have a tasting room," Williams said. "We'll have something Downtown, in Midtown or maybe in East Memphis."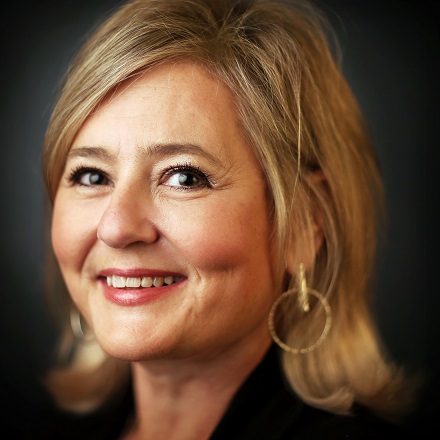 Jennifer Biggs
Jennifer Biggs is a native Memphian and veteran food writer and journalist who covers all things food, dining and spirits related for The Daily Memphian.
---