Ronnie Grisanti's in Regalia: Manicotti and martinis are back
The '80s called. They said to tell that they're into Negronis instead of Singapore Slings, Dean Martin over Donna Summer, that prosecco is their new white zin, and that they're at the bar in Ronnie Grisanti's.
It's as close to Overton Square's first heyday as you'll find elsewhere, a bar full of bankers, babes, movers and shakers, out for a quick drink or a long night, and it's so tucked away in a nook of Regalia that you'll miss it if you glance the wrong way.
Ronnie Grisanti's opened in September, starting a new chapter in the restaurant that's been around for about 40 years, from the corner of Marshall and Union to Beale Street, to the spot at Poplar and Humes where it operated for years. There was a brief foray into Cordova, then Ronnie's opened at the back of Sheffield Antiques Mail in Collierville, where David Grisanti's is today.
Ronnie Grisanti's Italian Restaurant
Best Choices: Manicotti ($20); toasted ravioli ($10); veal chop ($37); zuppa di Isabella ($9); Italian Cobb salad at lunch ($13); coconut gelato ($7).
Hours: Monday through Saturday, 11 a.m.-10 p.m. Lunch is 11 a.m.-2 p.m. and dinner begins at 5 p.m. The bar is open all day and a bar menu is available 2-5 p.m.
Website: ronniegrisanti.com
---
6150 Poplar Ave. • 901-850-0191
---
Price:
 – 
($=$10 or less per entrée; $$=$11-$25 per entrée; $$$=$25-$35 per entrée; $$$$=$35+ per entrée)
Alcohol: Full bar
Bottom Line: Ronnie Grisanti's is a hot new restaurant in East Memphis, busy and buzzy. The food is excellent, the dining room is well-run, and the bar is hopping. Noise level is moderate; while the dining room is large, soft surfaces plus discrete dining areas help keep the noise down. In the bar, it depends on how crowded it is.
But this is the first time a Ronnie's has opened without Ronnie, who died in June 2017. His son Judd, who was in Collierville with Ronnie, is at the helm here, guiding a ship that was given a complete overhaul.
The space, which for years housed Mikasa Japanese restaurant and more briefly Circa by John Bragg, Southward then Heritage Tavern, is unrecognizable from any of those places.
Black banquettes flank the left and right walls and also line a half-wall toward the back of the dining room. Tables are nestled behind those, and the center of the room houses more tables. A semi-private room holds a large table, and there's a private room upstairs. A large mural covers the back wall of the dining room, but the other walls are dark, papered in a milk chocolate hue with gold accents; lighting is dim and the overall effect is cozy, comfortable and casually elegant.
The bar is just behind the front door, so you can take in the long L-shaped space on your way to dine, or you can linger. If you stay at the bar, let bartender Chris Backey introduce you to his Black Manhattan, with Averna amaro instead of vermouth, or an excellent Boulevardier or Negroni. The cocktails here are on point.
But enough. We have a lot of food to cover here and first a word about the menu: Bravo. I think it's the perfect size – not so many choices that anxiety creeps in, but plenty of items. I appreciate a lean menu, particular when a restaurant changes menus frequently, but it's nice to find a thoughtfully executed one that includes 50 items from appetizers to desserts.
Toasted ravioli is the classic, the go-to appetizer at any red-sauce Italian joint. Like all pastas except the basic ones (spaghetti, fettuccine, rigatoni), these are made in-house at Ronnie's. They're fat little pillows of tender pasta stuffed with a finely ground mix of meat and spinach, toasted crisp and served with red gravy for dipping. They're very good and a great way to start, but don't ignore the calamari, which is tender and in a delicate batter, or the Tuscan butter, a mix of red sauce, mascarpone and goat cheese served with focaccia for dipping. While the gamberi con pancetta, shrimp wrapped in pancetta, grilled and served with roasted tomatoes and cannellini beans is another fine choice, it's also plenty for a meal. The food here is hearty.
Burrata, on the salad menu, is served with heirloom tomatoes, a tangle of arugula and topped with tiny pearls that look like caviar but are made from balsamic vinegar. Grisanti is playing around with a little molecular gastronomy in the kitchen and this is the fruit of the fun. (He's also freezing cocktail sauce with liquid nitrogen and when it comes with your oysters or your crab legs, you'll want to eat it with a spoon.)
A stand out on the menu is zuppa di Isabella, named for Grisanti's daughter. It's an asparagus bisque with bits of poached lobster in and on top of it. It's light in character though not in reality; cream is deceptive that way. It's bright and fresh, yet lush – and an absolute favorite. A bowl of that for lunch and I'm set for the afternoon.
Do you want to start a meal with all of these? No, of course not. That's where the beauty of the bounty comes in, as you can choose what suits you one night and change it next time.
Elfo Special is a Memphis favorite and on the menu at all the Grisanti restaurants, at David Grisanti's and at Frank Grisanti's just around the corner from Ronnie's on Shady Grove. It's a plate of spaghetti with shrimp and mushrooms in butter and garlic, a deceptively simple dish that is a favorite for a reason. Still, the pasta on the traditional menu for me is the manicotti. The tubes are handmade, and I love the filling of Grisanti Italian sausage, beef, spinach and cheese with cheese and Tuscan gravy on top. Getting slightly spicy, rich and cheesy in one dish is hitting the right pasta notes. You can also choose from lasagna, ravioli, even old-fashioned spaghetti and meatballs.
But Judd Grisanti's vision for this Ronnie's was antico and nuovo – old and new. His concept is to take traditional recipes and prepare them in new ways, which is where the balsamic pearls and the liquid nitrogen come in. While sous vide isn't exactly cutting edge today, I've never eaten a better veal chop that the one I recently had here. Called vitello antico nuovo, the 14-ounce bone-in chop – a beast! – is cooked sous vide to rare, then seared on the grill just before serving with parmesan risotto and veal demi glace. It was insanely good, one of the best meat dishes I've eaten, ever.
The food is mostly excellent, but my visits haven't been without some misses. My veal piccata was improperly cooked at one meal. It wasn't seared and the sauce was a bit thin. The burrata was a bit too set in the middle on another, the Miss Mary's dressing flat, missing flavor on one visit yet excellent a different day. It's still a new place, and there's a lot going on.
Before moving to lunch, desserts: The ricotta cake, an Italian cheesecake, is great. It's lighter than a New York cheesecake and worthy of the calories. But I'm mindful of my meal at Ronnie's because I want to save room for the coconut gelato at the end of the meal. Some months ago I ate lunch at Ronnie's when it was still in Collierville and a diner at my table had a bottle of a Barbera wine. We had the coconut gelato for dessert and the wine was an unexpected delight of a match. I've tried it with other reds and it's not the same, but am game to try some more. Start with a Barbera from the wine list (there are several, and the list is nice and reasonably priced) and see what you think.
Lunch service only started the end of last month and I've been once. Many of the traditional pastas are available and are served with a salad for $12-$15. The excellent soup is on the menu and there's an Italian Cobb salad I liked very much that's plenty for a meal. You can order from the dinner menu if you want, and we were tempted to once again turn to the shellfish menu and order king crab legs or oysters so we could enjoy the frozen cocktail sauce. We didn't, but you'll want to try the oysters. There are several changing varieties from the Northwest, Northeast and Gulf Coast. There's also an excellent take on oysters Rockefeller with an Italian twist: a touch of sambuca to give a hint of anise to the spinach and herb topping.
Service is in general very good, though there's quite a difference between servers with experience and the newer ones. The front of the house runs smoothly, the kitchen keeps the food coming to the full dining room, and at the bar, the drinks keep coming. Ronnie's is in high gear here, just like it was when it was at Poplar and Humes.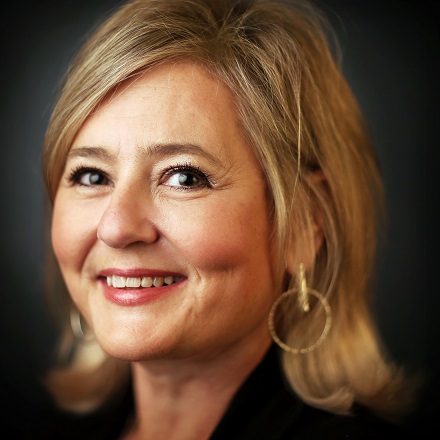 Jennifer Biggs
Jennifer Biggs is a native Memphian and veteran food writer and journalist who covers all things food, dining and spirits related for The Daily Memphian.
---