Metro
Shelby County remains in 'middle of the worst part' of pandemic
New COVID-19 cases declined in Shelby County over the past two weeks, but tests reported declined significantly and the positivity rate continues to rise, according to Health Department data.
The Shelby County Health Department reported its 1,000 death Friday, Jan. 8. The Health Department didn't report its 500th death until Oct. 9, seven months into the pandemic. The next 516 deaths came in fewer than three months, more than twice the rate as the first 500.
---
---
Coronavirus-related admissions are also above 600 in Memphis area hospitals with a new high set this week, according to Tennessee's Healthcare Resource Tracking System.
"We are very much in the middle of the worst part of this epidemic in our community," said David Sweat, Shelby County Health Department deputy director at a Thursday press briefing.
From Dec. 26, 2020 to Jan. 9, 2021, the Health Department reported an average of 601 cases and 3,870 test results a day yielding a 15.5% positivity rate.
Testing numbers dropped significantly compared to mid-December partly due to less sites being available because of Christmas and New Year's holidays. Despite that, three of the 10 highest daily increases occurred in the past two weeks along with the most active cases reported in a single day, 7,234 on Jan. 3.
Shelby County is more than halfway through the Safer at Home order implemented Dec. 26 and ends Jan. 22 that included further capacity restrictions at restaurants and retailers in an attempt to slow down the recent surge.
---
---
Dr. Bruce Randolph, Shelby County Health Department health officer, said "the jury is still out" on the health directive's effectiveness, and again emphasized personal responsibility to reducing community spread.
"We've done most of what we can do until everyone gets vaccinated who wants to be vaccinated," Randolph said. "We as individual persons must adhere to the safety measures we have in place."
---
---
In the previous two-week period from, Dec. 12 to Dec. 26, the Health Department reported an average of 752 new coronavirus cases and 6,344 test results a day with a 11.9% positivity rate.
Six of the 10 highest daily increases of new cases came in this period with the highpoint the 1,163 additional cases reported Dec. 17. Nearly 2,500 more tests were performed each day during this period, and even with a higher case average, that contributed to a lower positivity rate.
Since March, the Health Department has reported 73,178 total coronavirus cases and 1,016 deaths, classifying 65,071 cases as inactive/recovered.
About 24,700 people have received a COVID-19 vaccine shot in Shelby County, according to the Health Department. That's about 2.6% of the population. The Health Department will resume vaccinations by appointment beginning Tuesday, Jan. 12. 
---
---
Active cases stand at 7,091, compared to 6,773 reported Dec. 26. A total of 863,327 coronavirus tests have been performed in Shelby County, yielding a 10% positivity rate.
Local health officials have targeted a COVID-19 positivity rate below 10%, and eventually less than 5%.
The COVID-19 infection rate in Shelby County is currently 1.02, according to COVID Act Now. Any number above one is a sign of enhanced community spread.
The three most common comorbidities associated with coronavirus deaths countywide are cardiac conditions (53.3%), respiratory condition (38.6%) and diabetes (29.2%), according to Health Department data. The average age of death from coronavirus countywide is 74 with an age range of 13 to 101.
There are 614 coronavirus patients in Memphis area hospitals as of 5 p.m. Thursday, an increase of 83 patients from this time two weeks ago, according to Tennessee's Healthcare Resource Tracking System.
Though that's a decline from a then-high 661 COVID-19 hospitalizations reported Wednesday evening.
Hospital capacity remains in the "red", above 90% utilization, because of additional COVID-19 patients. ICU staffed beds is at 95% use, and acute care beds are at 93% occupancy.
Those who are COVID-positive or suspected of having the virus represent 42% of ICU patients and 24% of acute care patients. Hospital data is reflective of facilities in Shelby, Lauderdale and Tipton counties in Tennessee, Crittenden County in Arkansas, and DeSoto County in Mississippi.
Sweat said the Health Department is working with local healthcare systems to ensure hospital beds are available for those who need care, and particularly those experiencing severe COVID-19 symptoms.
"They still need to go to the hospital and know that their system is doing all they can to ensure all people are being taken care of that they possibly can," he said.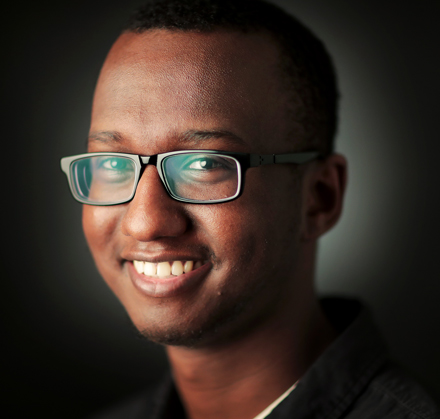 Omer Yusuf
Omer Yusuf covers Bartlett and North Memphis neighborhoods for The Daily Memphian. He also analyzes COVID-19 data each week. Omer is a former Jackson Sun reporter and University of Memphis graduate.
---