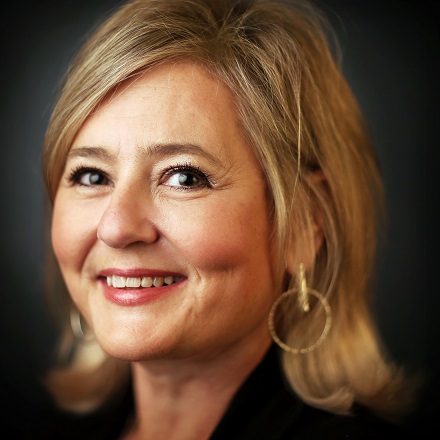 Andy & Michael kick off yearlong guest chef series
Andy Ticer and Michael Hudman have launched a dinner series that will feature award-winning guest chefs from around the country, provide great food and fun for guests, and give back to the community – and the first one is this weekend.
Enjoy AM Guest Chef Series sponsored by Lexus will benefit the Mid-South Food Bank's Healthy School Pantry program.
The dinner series launches Sunday, Jan. 27, at The Gray Canary with Kevin Nashan of Sidney Street in St. Louis. The dinners will be held every month and rotate between Andrew Michael Italian Kitchen and Hog & Hominy in East Memphis and Catherine & Mary's and The Gray Canary Downtown, all owned by Ticer and Hudman.
Nashan, who was the James Beard winner for Best Chef: Midwest in 2017, grew up in a restaurant family and traveled all over after culinary school. He worked at Commander's Palace with the late Jamie Shannon in New Orleans, under Chef Roland Liccioni at La Francais in Chicago, and even at Daniel under Daniel Boulud before buying Sidney Street in 2003. He also owns Peacemaker Lobster & Crab in St. Louis and in Tulsa.
On Feb. 19, Tandy Wilson of City House and Mop/Broom in Nashville will be at Hog & Hominy. Wilson was the James Beard Best Chef: Southeast winner in 2016.
Rebecca Wilcomb of Gianna in New Orleans will be at Catherine & Mary's March 4. She's the James Beard Best Chef: South winner for 2017. Wilcomb started working at Donald Link's Herbsaint in 2008 and is now the chef/partner at Gianna, which opens in April and will be the first Link restaurant to open since Peche in 2013.
The James Beard Best Chef: Southeast winner for 2015 was Jason Stanhope of FIG in Charleston, and he'll be here to cook at Andrew Michael Italian Kitchen April 29.
All dinners will be held 5-9 p.m. and feature a menu that's part Andy and Michael's and in part created by the guest chef. You can order whatever you want, so you can feast or keep it simple. Other chefs will be announced at a later date.
To attend, make reservations by calling the restaurant where the dinner will be held:
Andrew Michael Italian Kitchen, 712 W. Brookhaven Circle; 901-347-3569
Hog & Hominy, 707 W. Brookhaven Circle; 901-207-7396
Catherine & Mary's, 272 S. Main; 901-254-8600
The Gray Canary, 301 S. Front; 901-249-2932
The Healthy School Pantry provides low-income students and their families with a monthly box of nutritious food and recipes that are easily accessible because they pick it up at school. Last year, Mid-South Food Bank distributed more than 13 million pounds of nutritious food to more than 220,000 people.
Don't forget the chocolate
Chocolate Fantasy is this weekend, back for its 34th year Saturday, Jan. 26. The annual event benefits the National Kidney Foundation and gives you the chance to eat all the chocolate you can possibly hold.
The event is 11 a.m.-5 p.m. at Agricenter International and includes music, entertainment, a live auction and games as well as food from more than 30 vendors, including Smallcakes-Bartlett, Nothing Bundt Cakes, Dinstuhl's, Makeda's Homemade Cookies, Buttercream Bakery, Wolf River Popcorn and many more.
Tickets are $18 in advance and $20 day of event. Tickets may be purchased at Dinstuhl's, Nothing Bundt Cakes or online at nkfwtn.org. 
For more information, contact the National Kidney Foundation at 901-683-6185.
Destination: Delicious
Look, I told you the Elwood's Shells lunch would fill up fast – there are only 45 seats including the small bar – so yes, I'm sorry so many people were unable to get in, but next week I'll have the February schedule ready and links for you to make your tasting, dinner and lunch reservations and I urge you to book early. Meanwhile, one devoted Friday luncher has taken the wheel. When she found herself on the waiting list, Juli Eck set up a Facebook event for "Jennifer's Misfits," a lunch at The Happy Greek, 547 S. Highland, at noon Feb. 1. This isn't a sanctioned Destination: Delicious event (whatever that even means), but it will no doubt be a good time. If you want to attend, email Eck at julieck101@yahoo.com.
---
Related
JENNIFER BIGGS: $10 Deal: The Happy Greek Cafe
---