Saints get a full New Orleans funeral from local fans
It was a time to mourn, it was a time to heal. A time to share a drink with an empathetic stranger, a time to sashay in an unauthorized second line parade down Cooper. It was a funeral for the New Orleans Saints, and Kelly English made sure the home-going was one fit for the team that many people believe were cheated out of finishing their season at Super Bowl LIII on Sunday, Feb. 3.
About 200 people gathered in and around The Second Line, English's restaurant at the corner of Cooper and Madison. One week to the minute after the pass interference that officially didn't happen, the funeral began with English behind a pulpit on the patio and Cliff Ward, the manager of the restaurant, next to him in ref's garb.
The Lucky 7 Brass Band began a quiet and respectful rendition of "When the Saints Go Marching In" that quickly became impassioned as English called on mourners to make their victim-impact statements to the ref – though not before he gave him words of advice.
"We are here to move on," he said, handing a whistle and a yellow flag to him. "I think it's important that you have the tools you need to do your job."
The crowd shared their thoughts:
"You gotta get your glasses fixed."
"He's gotta get his courage fixed!"
In case you've been asleep for a week, the Saints and the Rams were tied 20-20 with 1:49 to go in the NFC Championship game. Saints quarterback Drew Brees threw the ball to Tommylee Lewis and the Los Angeles Rams' Nickell Robey-Coleman made hard body contact while the ball was still in the air. The game ended up in overtime and the Rams won. The controversial no-call has been widely protested, billboards have gone up in Atlanta (where the Super Bowl will be played) and the NFL is being sued by disgruntled fans.
Suzie Clarke, a New Orleans native who has lived in Memphis since 1979, has held season tickets for Saints games since 1994 and said she's never thought of the 800-mile round trip as anything but a pleasure. She's had the same seats for years, and they're not close to where the offense took place.
"That happened way down the field and I could see it," Clarke said. "And I'm old. I went to my first football game when I was 3 years old and I've never seen anything like it."
Melissa Tabor, another native of New Orleans who now lives in Memphis, went to the pulpit with a prepared speech to rouse the crowd and chastise the ref. She recited the sad statistics of the team's early years but said it didn't matter, her family loved the Saints nonetheless.
"We cry and hurt at night because we can't believe this happened, and all you had to do was your damn job," she said, and the crowd loudly echoed her words. "I'll always be a Saint and I'll never be an Ain't. Justice! Justice, Who Dat Nation!"
She took to the parade with her funeral veil and finished by holding on to the black casket as it was placed in the hearse. Another round of music started, and folks took to dancing in the street.
English, who grew up in New Orleans ("No one grows up in New Orleans," yelled someone from the crowd) said the service might've helped him move on.
"I'm past denial," he said, referencing the stages of grief. "I am in acceptance. But I shouldn't have to be grieving at all."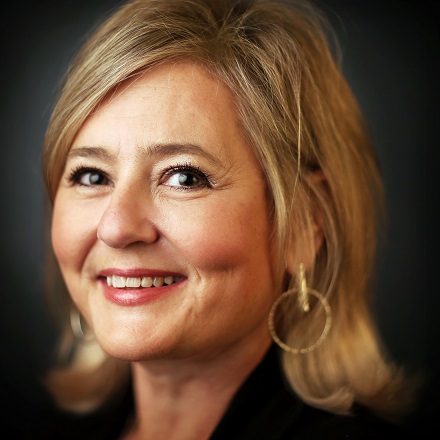 Jennifer Biggs
Jennifer Biggs is a native Memphian and veteran food writer and journalist who covers all things food, dining and spirits related for The Daily Memphian.
---