Wasabi offers a wide range of sushi in Sanderlin Centre
I eat some form of sushi every week, usually something not exactly healthy and on Sunday night at Sakura, where half the folks in town are. It's a standing dinner date with a friend but recently we mixed it up: We changed from Sunday to Saturday and that meant Wasabi was open, so we even changed the place. Crazy! 
Wasabi isn't new to me. It opened in mid-2016 in the strip on Sanderlin that is also home to Napa Café, Muddy's Bake Shop, and City Silo. I've liked it from the first time I ate there, but I forget about it and while I drive down Sanderlin several times every week, I can't see it from the street. Out of sight, out of mind. I spotted it leaving Muddy's not too long ago and made a note to go soon. One change of plans and carpe diem.
It's a small place, quiet and peaceful, with one of the best appetizers in town: Spicy tuna cracker. Raw tuna is finely minced, given a boost of flavor, lightly bound with mayo and sandwiched between crunchy rice and nori crackers that are themselves spicy. A grid of a slightly sweet sauce and a creamy one on the plate add an extra punch of flavor if you swipe a piece through it on the way to your mouth. It's excellent; I order it whenever I go and always want more than the three pieces I get when I share it with someone else.
Wasabi
Best Choices: Sweet Heart roll ($13.95); Spicy Girl roll ($9.95); spicy tuna cracker ($7.95); Boston roll ($4.95)
Hours: 11 a.m.-3 p.m. Monday through Friday for lunch and 4:30-9:30 p.m. Monday through Thursday and until 10 p.m. on Friday for dinner. Open noon-10 p.m. on Saturday.
Website: wasabimemphis.com
---
5101 Sanderlin • 901-421-6399
---
Alcohol: Beer only.
Bottom Line: The restaurant is quiet and peaceful, the food is good and service is polite and unobtrusive. Prices are reasonable and the bento box lunch is a great value, priced $8.95-$11.95 for an ample amount of food.
Show restraint or don't – that's up to you – but there are plenty of fun things to eat here. We'll talk briefly about the cooked food, because for me, Wasabi is more of a place for eating sushi and snacks than entrees. In fact, I've felt this way about every Japanese restaurant in town since Edo closed (please, someone, anyone – put Sakura shrimp on the menu). I'm not knocking any of the menus, but other than an occasional desire for yaki soba or tempura, I prefer to eat the fresher and more creative selections on the sushi and appetizer menus.
At Wasabi, the tempura is good and plentiful. It's light enough – not that ethereal lace that only Edo could do, but fine. The vegetables, hearty slices of onion, broccoli florets, button mushrooms and the ubiquitous sweet potato, are fresh. The straight shrimp are tender, and if you're curious why Japanese restaurants go to so much trouble to straighten the shrimp (or expense to buy it), it's because frying makes it curl too tightly in the light batter.
You can order tempura in the lunch bento box, choose chicken, shrimp, steak or salmon teriyaki, or go with sushi or sashimi; any come with a small California roll, excellent shumai, white rice, miso soup and a salad with ginger dressing. Another lunch choice is the hibachi meal with vegetables, fried rice, clear soup and salad. The meats – chicken, steak and shrimp, alone or in combination – are fairly ordinary. The vegetables are cooked until dark and flavorful.
But back to the fun stuff. The sushi and rolls are downright pretty. Take the Sweet Heart roll, which is served in a heart shape, naturally. Inside, there's yellowtail, spicy crunchy salmon, avocado and thin layer of rice. It's wrapped in deep pink tuna and each heart is cut in two to make it bite-size. (Definitely a nice shareable for Valentine's Day; make it a progressive meal with a starter at Wasabi, dinner at Napa or City Silo and dessert at Muddy's.)
The Michael roll is a one-and-done for me. I caved to my sushi friend who loves to end our meals with fried bananas and I let him order it, though the menu plainly said it's shrimp tempura and banana tempura wrapped in soy paper, topped with avocado and eel sauce. Perhaps it's an acquired taste, but I'll let others do the acquiring as I could only taste banana. They tell me it's popular, so have at it but go forewarned.
Spicy Girl is an excellent roll, one I like so much that I'd gladly make a meal from it and the spicy tuna cracker – it would indeed be a feast! Spicy crunchy tuna, spicy crunchy salmon, yellowtail, spicy mayo, wasabi mayo and tobiko come together to make an intensely satisfying roll that's plenty filling but not enormous, as some specialty rolls tend to lean.
Yummy roll, Naruto, mango – many of the larger rolls you'll recognize, and there's a full list of standards, such as the California roll, Philadelphia roll and the spicy crunchy such as crab, tuna, salmon, shrimp, yellowtail, crawfish, whitefish. A new one to me is the Boston roll, which is simply shrimp, cucumber, mayo and shredded iceberg lettuce rolled in nori with the barest layer of rice. It was fresh and light; I loved it.
You can stay away from rolls and go with sushi or sashimi in many forms, from one piece to combinations that include the large Love Boat for Two, which holds eight pieces of sushi, 15 of sashimi and two special rolls (you choose with the exception of four that aren't included).
There are several salads, fried appetizers such as gyoza and shumai, calamari and so on, plus a nice selection of sushi bar starters. There you'll find the spicy tuna cracker and a very simple yellowtail app that's just thinly sliced fish topped with slices of jalapeno, floating in a pool of ponzu. If you have a cold or need a little sinus treatment, order a piece or two of sushi topped with green tobiko before you move on to main food after your starter.
The intensity varies, but sometimes the wasabi-infused roe will start a wave that moves from your mouth to your nose to the back of your eyes before everything, as if by magic, clears.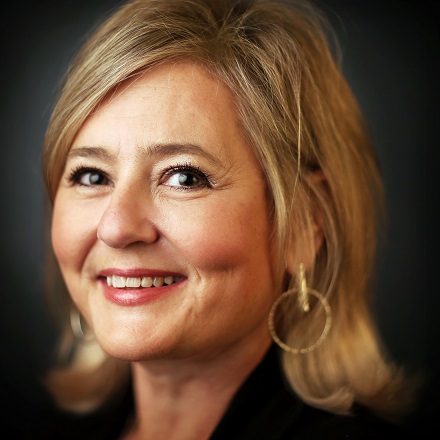 Jennifer Biggs
Jennifer Biggs is a native Memphian and veteran food writer and journalist who covers all things food, dining and spirits related for The Daily Memphian.
---