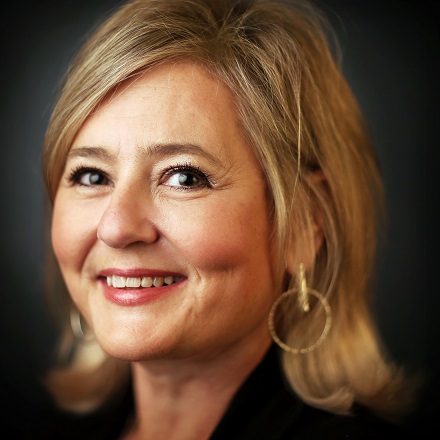 Biggs: Restaurant weeks starting and Destination: Delicious events coming
Orange Mound Black Restaurant Week starts Monday, Feb. 11, and while it includes only four restaurants, one of those is Pop's Tamales and that counts for a whole bunch. This is the first time for Orange Mound restaurateurs to jump on the popular dining week model that started locally with Downtown Dining Week, followed by Memphis Black Restaurant Week, and just last month by Whitehaven Black Restaurant Week.
At Pop's, 2467 Park (901-490-4017), you get tamales, but come on, of course there are choices: Mild or hot. It's a to-go, cash-only place. But they're among the best tamales in Memphis and maybe the very best now that Larrys (no apostrophe in the short-lived venture) is no more.
The three other places have each highlighted a healthy option from their menus. Smackers, 1525 Airways (901-308-2556), is also a take-out place, but offers burgers, wings, sandwiches, salads and so on. Its healthy option for the week is a salmon burger.
Call Toney's Corner Grocery, 2636 Park (901-458-5198), for a detailed menu and to find out if there is indoor seating before you go. The healthy item for the week is a veggie burger.
And The Wing Factory, 2280 Park (901-454-4710), offers up some tasty wings, you can eat in, and if you want the healthy option, go for the veggie pizza.
Memphis Black Restaurant Week
In just three weeks, Memphis Black Restaurant Week is back for its fourth year, with more restaurants this time. Cynthia Daniels started MBRW in 2016 with eight restaurants and hope that she could get 200 extra diners through the doors. No one was more surprised than she when more than 3,000 register tickets were rung and $85,000 flowed into the coffers of small businesses that needed the money.
The event has grown every year, and this year it's March 3-9. In 2017, they tacked on the Soulful Food Truck Festival at Clayborn Temple, which is back this year on March 10. We'll remind you about all of it when it's time, but you want to go ahead and get reservations now if you know where you want to eat. This is a popular week and restaurants fill quickly. Every place offers a different special, some for lunch, some for dinner and some at both meals.
Here are the participants:
A&R BBQ, 3721 Hickory Hill Rd., (901) 365-9777;
Ballhoggerz BBQ, 1404 Airways Blvd. (901) 279-1758;
Big Momma's & Granny's, 7546 U.S. Hwy. 70, Suite 110, (901) 208-8125;
Bluff City Crab, 3705 Malco Way, Suite 102, (901) 661-3071;
Chef Tam's Underground Café, 2299 Young Ave., (901) 207-6182;
Downtown Nutrition-Memphis, 95 S. Main St., Suite 105, (901) 907-0502;
Phillip Ashley Chocolates & Café, 1200 Madison Ave. (901) 207-6259;
Robusto by Havana Mix, 250 Peabody Place, Suite 105, (901) 522-2909;
Sage, 94 S. Main St., (901) 672-7902;
Slice of Soul Pizza Lounge, 1299 Madison Ave. (901) 509-2087;
The Four Way, 998 Mississippi Blvd. (901) 507-1519;
The Office @ Uptown, 594 N. 2nd St. (901) 522-1905;
The Waffle Iron, 144 U.S. Hwy. 72 (901) 472-5022.
Destination: Delicious lunch and more
Our Going Global dinner at New Asia this week is full; please remember that seats go fast for our events and I can't do anything about it except this: Today they'll go on sale at 10 a.m. for our Feb. 22 lunch. That gives everyone time to read about it and make plans to get online and buy your tickets.
We're headed to Ronnie Grisanti's, 6150 Poplar in Regalia, and we're going to have a fabulous family-style Italian meal that will feature appetizers, salad, pasta dishes and even dessert. Tickets are $25.85 and include your meal and soft drink, tax and tip. You can order wine or whatever you want from the bar and you'll be given a bill from the restaurant for that.
We'll gather at noon and I promise good food and lots of fun. Seating is limited; go to this link and get your tickets at 10 a.m. Feb. 11. If you click before then, it will tell you that registration is closed; no worries, because it will be open exactly at 10 a.m. 
The first Destination: Delicious podcast debuts this afternoon. It's Valentine's Day week, so the extremely informed and always interesting Rebecca Dinstuhl and I talked chocolate to kick off our weekly podcasts. Come to dailymemphian.com at 4 p.m. to have a listen. You can subscribe to our podcasts wherever you typically do so, including iTunes, Spotify and Stitcher.
---