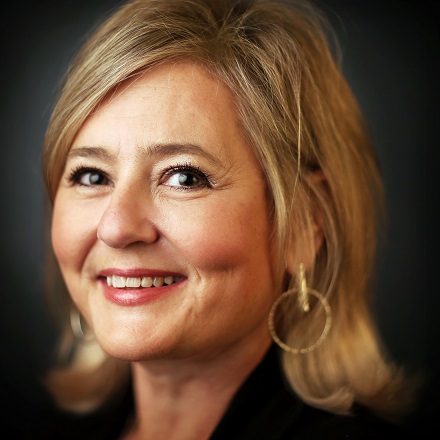 Another one: David Grisanti's opens in Collierville
No one can complain about lack of new dining, particularly on the East side of the county. Raven and Lily opened in Collierville in August, P.O. Press Public House and Provisions opened last week, Ronnie Grisanti's at Regalia opened a day before P.O. Press, and now David Grisanti's is in full swing at the former Ronnie Grisanti's spot in Sheffield Antiques Mall.
David is John Grisanti's youngest son and grew up cooking in his father's restaurant on Airways; after he died and the restaurant closed, David worked for his uncles Ronnie and Frank (who has Frank Grisanti's in the Embassy Suites on Shady Grove). This is his first restaurant and we made that long drive last week for a nice lunch.
Look for the familiar Grisanti's items such as Miss Mary's salad, Elfo Special, manicotti and ravioli. You'll also find a smoked turkey panino, blackened chicken sandwich, pizzas, soups and appetizers at lunch. We ordered bruschetta topped with mozzarella, tomatoes, red pepper, basil and arugula to start, then meat ravioli in meat sauce (those Grisantis can make a meat sauce) and Elfo Special to split for entrees.
Elfo Special is spaghetti with butter, shrimp, mushrooms, garlic and Parmesan. It's at all Grisanti restaurants and cooked in most home kitchens around town because it's so simple (it was one of the first things I learned to cook and same goes for my daughter). David's take is solid as the garlic is right; too much or too little throws the dish off.
The dinner menu is about the same as lunch. The sandwiches are gone and more entrees are added, including two steaks. All are priced in the teens and low-20s except for those, which are $30. Lunch entrees are $10-$16.
David Grisanti's is open for lunch 11 a.m.-3 p.m. Monday through Friday and dinner 5-9 p.m. Tuesday through Saturday.
More in October
Last week I told you about a few October festivals, but I wasn't done. Mark out a few more days on your calendars for these.
It's a day beer lovers wait for: Cooper-Young Beerfest is 1-5 p.m. Oct. 20 in the parking lot at Midtown Autowerks, 795 Cooper, and tickets are on sale now at cybeerfest.org for $50. You need to get yours soon, because the event has seen a huge increase in attendance since it started nine years ago and will likely sell out. If it does, you'll miss out on beers from 37 local and regional craft brewers and two home brewing clubs.
Breweries that participate in this festival must send someone to be on site, so you can sample and ask all the questions you want. All local breweries will be there and others from Tennessee, Arkansas, Missouri, Louisiana, North Carolina, Kentucky, Alabama—all within a day's drive and the list goes on (you can see everyone listed on the website). Also, all the money raised goes to the Cooper-Young Community Association.
BurgerFest Memphis is noon-10 p.m. Oct. 27 at Tiger Lane. The event, previously known as Best Memphis Burger Festival, is under new ownership after co-founder Seth Agranov decided to end BMB last year. It's no longer a competition, but it's still a burger festival with all the toppings—live music, kids' area, beer and of course, burgers.
General admission is $10 and you can buy sampling tickets for $20 in advance or $25 at the gate; with the latter you get to try three signature burgers and five beers. You can buy VIP tickets for $50, available in advance only, that give you access to the VIP tent, a full bar, food and more. For more information or for tickets, go to burgerfestmemphis.com.
The ComforTable Food Festival on Oct. 28 at The Tower Courtyard and Atrium at Overton Square features home cooking, lemonade, iced tea and dessert for $25 per adult and $15 per child. A cash bar will serve wine and beer. It's a family event with a popcorn bar, s'mores, games, a movie and so on, and proceeds benefit the Dorothy Day House.
More TV
The Memphis restaurant of the week on national TV (I don't think it's my imagination) is Elwood's Shack, which will be on Michael Simon's "Burgers, Brew and 'Que" on the Cooking Channel at 8 p.m. Oct. 9.  Symon and his crew filmed the show, which features owner Tim Bednarski's ribs and his house-made corned beef, back in July. Tune in.
Bigg Friday Lunch
I know it's a little confusing, but lunch at The Kitchen at Shelby Farms on Oct. 19 has to be paid in advance. If you have a PayPal account, you can easily use it when you click on the link I'll provide below; if not, you'll need to enter your credit card information. Take note that the deadline to register is Oct. 10, not Oct. 17 as I wrote last week; sorry.
It might be a bit of trouble on the front end, but here's the payoff. This lunch is $25 and will include three courses on the covered patio overlooking the lake at Shelby Farms. If it's hot, we'll be fine because of the fans. If it's cool (ha!), there are heaters. It's really a lovely spot and the meal sounds excellent.
We'll start with fried green tomatoes with prosciutto, pimento and fried basil, have a main course of Peekytoe Garden Crepe: Rock crab with creamed Delta rice, asparagus and beurre monte, then a choice of beignets or lemon curd for dessert. Soft drinks are included as is the tax and tip; when you're done eating, you leave and I'll pay. There's a ticketing fee and that's something I plan to work on before our next event. Click here and you'll get to the link to make your reservations.
---