Gary Williams does it again: Krewe of DeJavu is familiar fare
Gary Williams can cook and Memphians know it: We've been eating his mashup menu of Creole, soul and vegan food for 10 years now. But there have been some ups and downs – including a complete shutdown – in that time.
The good news is that Williams is back in his Florida Street kitchen, where DeJavu started in September 2008. It's now known as Krewe of DeJavu and Williams is no longer the owner. Still, he's cooking and the food is as good as ever.
The story
Originally from New Orleans, Williams came to Memphis by way of Las Vegas after his family's restaurant closed in the Crescent City. The tiny spot on Florida he opened was such a find that Williams quickly developed both a neighborhood and a hipster following. He soon had a second location in Southeast Memphis, but it was short-lived because the church that owned the property frowned on alcohol and thwarted Williams' plans for a bar and restaurant.
Fast forward to 2013. He opened on South Main and for a while, kept two DeJavu locations going. When Downtown took off, he closed Florida. A series of Williams' health problems escalated financial and tax problems with the business and in December, he closed DeJavu.
Soon a couple of investors stepped up. DeJavu was done – bankrupt and closed – so they couldn't use the name, but they could hire the chef, put him back in his original spot and he could cook from his menu. And that's how Krewe of DeJavu came to open in May.
The food is almost the same.
"All that's really changed is that our prices are lower because we don't have that big overhead," Williams said. "That and we have wings now. I can't get away from wings. People are trying to turn me into Crumpy's or something."
In August, Williams took over the food operation for Memphis Sounds, a music club near the amphitheater on Mud Island, where he serves Wednesday through Sunday nights.
"We do our gumbo, the étouffée, shrimp and catfish baskets, a burger, sometimes a special, and wings," he said. "It's a mature crowd there but you wouldn't believe how many people want wings. I can't get 'em off the wings!"
The food
Wings, schmings. When at DeJavu, it's about the crawfish étouffée and gumbo. Williams makes filé gumbo and it happens to be my favorite in town, not only because he uses filé but certainly in part because of that. The ground leaves of the sassafras tree provide a distinct flavor, similar to thyme but bold, sharp and bright, with a hint of mint and whisper of licorice. Root beer is the classic comparison, and it's close enough to give you a point of reference. It's made daily at DeJavu and it's not always the same because there is no doubt a lot of pinching and dashing going on in that kitchen, but it's always good. Be mindful that some people don't like filé; you could be one of them.
Crawfish étouffée is also top notch. It's rich, made with a buttery roux, built with aromatics like onions and garlic and mortared with cayenne and garlic. The crawfish tails are abundant, the rice on the side a simple domestic one, nothing fancy.
Those, plus the hot sausage po' boy and some fried food we'll get to in a minute, have been my staples (this isn't where I go for my clean eating). At a recent visit, I tried the alligator stew for the first time. There was a moment of that culinary confusion that hits when you taste something familiar but out of place, something that throws you off. The stew was crazy good, not at all gamy, spicy and a bit sweet and the hands-down No. 1 dish (we number from favorite to least, down to every side) at a recent lunch. With the second spoonful I immediately knew what it was: Curry. The bit of it did what cinnamon does to tomato sauce, which is provide a depth that you miss when it's gone even if you don't appreciate it when it's there.
Krewe of DeJavu
Rating :
(3/5)
Best Choices: Gumbo ($6/$11); Crawfish Etouffée ($11); Arkansas Outlaw ($12); Alligator Stew ($12); Hot Sausage Po' Boy ($9.50); Bananas Foster Cheesecake ($6)
Hours: 11 a.m.-3 p.m. Monday through Friday (Google says it's open Saturday, but it's not.)
---
Telephone: • 901-947-1003
Address • 936 Florida Street
---
Price: Price
-
($=$10 or less per entrée; $$=$11-$25 per entrée; $$$=$25-$35 per entrée; $$$$=$35+ per entrée)
Alcohol: None
Noise: Quiet except for large fan used on hot days
Bottom Line: It's good to see Gary Williams back in his little restaurant on Florida Street. The food is simple but seasoning is right on, menu is large enough for plenty of options, and the prices are considerably lower since he moved from the Downtown location.
Shrimp Creole is not a favorite dish of mine in general—anytime I try it, anywhere it is, I think it tastes like shrimp in marinara sauce. I make no exception at DeJavu and tried it only because it came on the New Orleans sampler. It's so tomato-y that I can't taste much of anything else; for me, it doesn't rise to the gumbo, étouffée or alligator stew.
But man, they can fry on Florida Street, and do a fine job with catfish, chicken and pork chops. The same can even be said for the veggie rolls or bayou rolls. They're both egg rolls stuffed with curried cabbage and raisins and fried crisp, served with a choice of dipping sauces. The veggie rolls are an appetizer and the bayou rolls, with the addition of shrimp in the mix, are an entrée. I prefer the veggie. ("That doesn't even make sense," a friend said at lunch. You might agree.)
Arkansas Outlaw is an entrée of fried catfish topped with crawfish étouffée and as such requires no further explanation, just a hearty recommendation. Good stuff. I recently tried Big Keith Bayou Classic, catfish prepared fried, grilled or blackened and served under a creamy butter sauce with shrimp, crab and crawfish. The fish (we ordered it fried) was perfectly cooked, but the sauce could've used more overall flavor and the dish came to the table a bit below proper temperature. Of the two, I prefer the Arkansas Outlaw but am interested enough in Big Keith that I plan to try it with blackened catfish next time I visit.
Sides are good, particularly the grilled cabbage and the citrus spinach. And Bananas Foster cheesecake is one of my favorite desserts in town. It's good creamy cheesecake, smothered in a decadently sweet and sticky brown sugar sauce studded with pecan and slices of fresh banana. Oh my.
The restaurant is quite small and the building very simple. We were there when it was warm and a big fan was on to help the air conditioning. It was loud, but a small inconvenience to be able to eat Gary's food back in its home. While he has the Memphis Sounds gig and also operates a food truck (mainly at the Levitt Shell or scheduled for events), losing the bigger space on South Main smarted some. It shouldn't, because back on Florida is where it feels right.
He's just a block south of E.H. Crump Boulevard, a stone's throw from a new Downtown apartment complex, a couple of blocks from The Dirty Crow Inn and Ghost River Brewing. Cross the boulevard and rediscover it for yourself.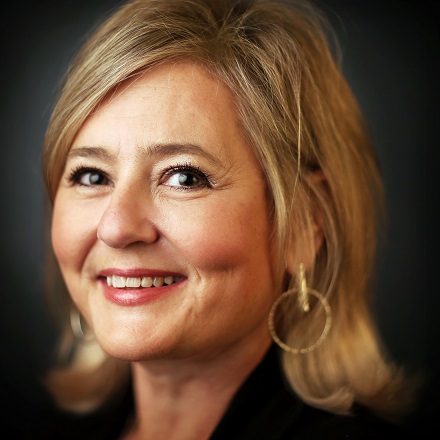 Jennifer Biggs
Jennifer Biggs is a native Memphian and veteran food writer and journalist who covers all things food, dining and spirits related for The Daily Memphian.
---