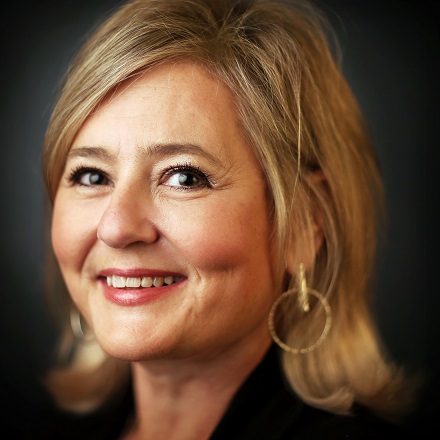 Chocolate Advent calendar by Memphis chocolatier on sale now
I hate to push Christmas on you when Halloween isn't even here, but we all know I'm not the first to do that. And this is for a good reason.
This year Phillip Ashley Chocolates is offering a chocolate Advent calendar for the first time, and it's such a good holiday gift idea that I want you to know about it now. There are only 100 available, and they're already on sale at phillipashleychocolates.com. The candies are marketed all over the country.
The calendar is a sturdy cardboard tree with 24 tiny drawers, each holding a chocolate made in Phillip Rix's Cooper-Young boutique. Next year a refill Santa bag will be for sale, too, so save the calendar. If you want one, better get on it. When they're gone, it's too late. Now, no more talk of holidays from me for at least a month.
New restaurant
Elemento Neopolitan Pizza opens in Crosstown Concourse on Tuesday, Oct. 16. If you're familiar with Ciao Baby pizza in Collierville, you're excited. Adrian Acuri is one of the owners in Midtown, along with Justin Dorroh. Expect the same top-notch pizza, all made to order in a massively hot oven. It's great pizza – for real worth the drive to Collierville – but I'm more excited about the burrata.
They'll be making it in-house, too, and while I can buy burrata these days, fresh makes all the difference and it doesn't get any better than just a few hours old. The creamy cheese is divine, tiny curds in cream held inside a thin shell of mozzarella stretched and pinched off to make a ball.
I can't wait to give it a try. It'll be open for lunch and dinner and will be a nice addition to the growing Crosstown food community.
Coming up this week
It's been 30 years since the first group of grillers gathered for the ASBEE Kosher BBQ Contest, and now it's the largest Kosher barbecue contest in the country. The date has moved around but seems to have landed in fall, and on Oct. 21 the teams will be at it again, cooking up beef brisket, beef ribs, chicken wings and beans for competition. There's food to buy on premises, train rides and other activities for the kids, and the day starts with a basketball game (and now and then a great T-shirt if leftover for the judges). Want to come out? It's 11 a.m.-3 p.m. at Anshei Sphard – Beth El Emeth Congregation, 120 East Yates Road N.
Don't forget that The October Butcher Dinner at City Block Salumeria is Friday, Oct. 19, and includes dishes with an Asian twist prepared by chef Nick Scott of Alchemy and Salt | Soy, Spencer Coplan of Wok'N In Memphis, Lee Mitchell of City Block and Brad McCarley, the event creator and also with City Block. Tickets are $60 and available online at cityblock901.com. The event is at 409 S. Main and starts at 6 p.m.; dinner is served at 7 p.m.
Andy Ticer and Michael Hudman celebrate the 10th anniversary of their first restaurant with a big party Oct. 23 at Old Dominick Distillery and The Gray Canary. The eat-around event is star-studded with big culinary names and it'll be one to remember. VIP tickets are $350 and include 5:30 p.m. entry, taste of an Old Rip Van Winkle Old Fashioned inside The Gray Canary, unlimited food and drink, a special glass, and access to the chef after-party.
General admission tickets are $250 and include 6 p.m. entry, a special glass and unlimited food and drink. You can buy tickets by clicking through to Eventbrite. Proceeds benefit St. Jude Children's Research Hospital; the event is sponsored by Lexus of Memphis.
Coming up later
Interim hosts a Hecht & Bannier wine dinner on Oct. 24 with guest Gregory Bannier. The six-course, seven wine meal is $70 and you need to make reservations right away; call 901-818-0821. The dinner begins at 6:30 p.m. at 5040 Sanderlin.
Bigg Friday Lunch
On Nov. 2 we'll go to Alchemy. Owner Nick Scott has agreed to open for us and will have a great menu; I'll tell you next week how to reserve your spot. For now, just mark you calendar and I'll see those of you who signed up this week at our lunch at The Kitchen in Shelby Farms.
---