Sam's Deli delivers on sandwiches and more
I first came across Sam's Deli when it was gas-station food, a sandwich counter in the Marathon station at Perkins and Summer.
The muffuletta is the sandwich that won me over, a monster made on seeded bread with traditional meats and olive salad, but dressed with lettuce, tomato and onion unlike the New Orleans classic. Fine by me; I like those things and I loved that sandwich. I still do, but there's more to Sam's now.
Last summer, Brad and Shamira Wilbanks closed down the counter and reopened a casual sit-down restaurant on Highland in a shop just south of the railroad tracks. The sandwich menu has stayed mostly the same, with an addition here and there, but the menu expanded with the move and changed more dramatically last month.
Sam's is a family business, a small place run by the couple and Shamira's children. Sara Shivani, the older daughter, used to bake the cupcakes, but when she went away to college, the younger Sabrina Shivani took over. She also waits tables, along with her sister's fiancé. Brad makes the sandwiches, pizzas and so on. Shamira cooks the Indian specials served on Sunday, Wednesday and Friday and handles a host of other things, including offering a kind or welcoming word for diners on every visit.
The menu is now appetizers, sandwiches, bi bim bop, breakfast all day, pizzas, desserts and the Indian specials. Don't go on Friday expecting butter chicken just because you had it last Friday; when it comes to this meal, Shamira cooks what sounds good to her that morning. Maybe a biryani, perhaps chicken tikka. Whatever you get, it will be plenty of food for $14.
Sam's Deli
Best Choices: Gyro ($7.50); muffuletta ($5.50-$18); bi bim bop (most $9-$10); pizza ($12, except cheese, which is $9); Indian special on Sunday, Wednesday and Friday ($13.99)
Hours: 11 a.m.-9 p.m. Tuesday through Saturday, 11 a.m.-8 p.m. Sunday (sometimes they close early on Tuesday if it's slow, so call first)
Website: samsdelimemphis.com
643 S. Highland •  901-454-5582
---
Price:
($=$10 or less per entrée; $$=$11-$25 per entrée; $$$=$25-$35 per entrée; $$$$=$35+ per entrée).
Alcohol: Beer; liquor and wine coming.
Noise: No issue.
Bottom Line: Sam's is a friendly, family-run casual restaurant where you can grab a hearty sandwich, a pizza or get Indian food on Sunday, Wednesday and Friday. Parking is in back.
On a recent Friday, I ordered chicken vindaloo and a generous serving of tender meat in a spicy, fragrant red sauce was served in a dolsot, the stone bowl used for the bi bim bop, along with a large plate of rice and naan. I asked if there was raita and within a minute Shamira was at the table: Is it too hot? Too spicy? And no, it was neither – I just wanted raita because I like the cooling yogurt with Indian food. It wasn't available, but they brought plain yogurt to me and it worked. (Still, raita, mint chutney and such typical accompaniments to Indian meals would be nice to offer.)
Sam's is a simple place with about a dozen or so tables in the main dining room, a small bar and some outside seating. Beer is available at present, but the Wilbankses plan to serve wine and liquor within the next six or so weeks  (the plan is to have it by July 4).
Let's talk sandwiches. I'm hesitant to call the gyro or the muffuletta the best in town as both are well-repped other places, but these are top contenders. The whole muffuletta comes with a full pound of ham, salami, provolone cheese and olive spread made in house. As mentioned, it's also dressed with onion, lettuce and tomato, a no-no for purists, and while I get that – some lines aren't made to be crossed – I also like it. Get a quarter, a half or a whole, which is huge. I had it cut in eighths instead of quarters last time I got one to go and fed a crowd with it. I haven't had these, but there's a turkey muffuletta with turkey and pastrami plus everything on the classic, and a Hawaiian muffuletta, which thumbs its nose at convention as it's made with Buffalo chicken, provolone,  pineapple spread, then dressed. Good money says that one is a love it or hate it deal.
The gyro is stunningly large – it takes up the width of its plastic basket and is piled high with strips of pressed lamb and beef, served with lettuce, onion, tomato and tzatziki sauce. You can get the garlic habanero sauce if you prefer (or order it on the side, and it's particularly good on the Four-Cheezi grilled cheese), or get the gyro as a sub instead of a pita. Or – and this is my thing – you can get it as a salad, which is an option for any sandwich. Pile this up on spring mix, add a little vinaigrette to the tzatziki and dig in. The two Indian sandwiches are chicken tikka and sub 65, the latter made with fried nuggets of chicken 65; both are very good.
Pizzas are brand new to the menu. We tried the tikka, served with chicken, spinach and mozzarella cheese and the flavors were good, the crust thin and appropriately crisp though not crackery. Your other choices are Korean chicken, gyro, chicken 65 or cheese; why not muffuletta? It seems to me to be the most traditional of toppings and I think it would be popular. I bet some folks would like a Hawaiian pizza, too, and I also suspect they'll make you whatever you request because if you can get a sandwich as a salad, why not as a pizza? Here, you can even get bi bim bop as a burrito.
To the bi bim bop: These are hearty bowls of rice served in a dolsot, the hot stone bowl mentioned above, topped with vegetables, your choice of meat and a yolky egg that begs to be pierced. As you nibble your way through the top, the rice continues to cook at the bottom of the bowl, forming a browned crisp and chewy sheet that's as desirable as the last bit of rice in a paella pan. The bowls are hot; heed the warning not to touch. 
If you can save room for dessert, you'll have a choice of Indian desserts like gulab jamun (fried dough balls in a sweet syrup) double ka meeta (bread pudding) and Indian cheesecake, or homemade cupcakes, chocolate Bundt cake with vanilla ice cream or deep-fried Twinkies served with ice cream, hot fudge and whipped cream. The chocolate chip cookies are super.
Sam's is casual and laid back, an easy place to run into for a quick bite. Sometimes it's quick, sometimes slow. Sometimes they're out of things, sometimes Brad will be making a grocery run – it's a small, family-run place where you sort of roll with it, but there's nothing not to like about it.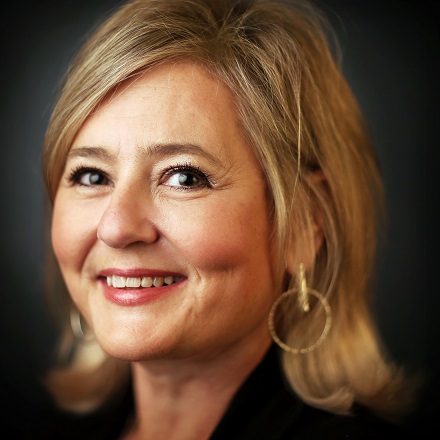 Jennifer Biggs
Jennifer Biggs is a native Memphian and veteran food writer and journalist who covers all things food, dining and spirits related for The Daily Memphian.
---