Downtown Dining Week returns for year 10 with more than 50 restaurants
Downtown Dining Week ushers in its 10th year Monday with more than 50 restaurants, about triple the number it started with back in 2008. But all those extra choices will cost you: This year a three-course dinner is $20.18, up 10 cents from $20.08 when it started.
Can't blame it on inflation, though. The dinners cost the same number of pennies as the year.
Felicia Willett, who owns Felicia Suzanne's, heard about a restaurant week from a friend of hers who lives in Dayton, Ohio.
"I thought it was a great idea and I knew we had to do it here," she said. "I just kind of went to my Downtown neighbors because that was a small enough group that we could manage it, and Athens (Distributing) has also been with us since Day 1."
It was organized by Willett, Patrick and Deni Reilly from The Majestic Grille, Bert Smythe and John Littlefield from McEwen's, and Ben Brock, who was a partner in Sole at the time (it's since closed and Bleu has opened in the space in the Westin).
While the week has been promoted and boosted by the Downtown Memphis Commission, the restaurants tend to take ownership.
"We haven't had to do that much to grow Downtown Dining Week because the restaurants themselves get so excited that they do it themselves," said Penelope Huston, vice president of marketing, communication and events for the DMC.
She said they help make sure the restaurants understand the best way to make it work for them – not all places that have participated over the years have continued, and some places have chosen not to be involved.
"We have a lot of new restaurants this year," she said. "One of the best things we can do is show them what has been successful."
It's the first year for Ryan Trimm at 117 Prime, which opened in the spring.
"We're excited about it," he said. "We look at it as an opportunity to show people what we're doing, give them the opportunity to try something new.
"For people who don't live Downtown, it's a great time to get down here. For people who do, it's fantastic because they can have a great dinner every night. They can come to Prime, go to Felicia's, McEwen's, Majestic, all kinds of places."
He's not the only rookie. It's also the first Downtown Dining Week since Regina's Cajun Kitchen, Carolina Watershed, Sleep Out Louie's and Grecian Gourmet Taverna opened. These join the founding restaurants, along with dozens of others.
It's not all three-course dinners for $20.18; many places also offer lunch for $10.18 for the week, which is Nov. 5-11. A few of those are Regina's, Carolina Watershed, Grecian Gourmet and Central BBQ, though there are others and you can find them at the website (a link is at the bottom of this article). Some places will serve lunch and dinner for $20.18, at least one will serve breakfast for $5.18 (Front Street Deli) and some mix it up: Dinner for two at Central and the Rendezvous is $20.18 and at Primas: Bakery and Boutique, it's a flight of macarons for $10.18 and $20.18.
The specials are limited to a set choice menu at some places; at others, several choices are offered in each course. At Pontotoc Lounge, diners can choose between three first courses, four entrees and two desserts.  At The Vault, there's a choice of four items in the first course and six in the second (it's bread pudding for everyone for dessert).
Smythe and Willett said that November can be slow for the restaurant business, so it was a natural time for the week. It's varied over the years from the first to the second week, depending on other Downtown activities.
"The purpose was to drive people Downtown in a traditionally slow time," Smythe said. "It's definitely been a success. It's a hectic week and it can be hard on the staff, but it's a fun time to be Downtown, too."
Five pointers for a successful week include:
Take advantage of the website and the Downtown Dining Week Facebook page to find the latest list of participating restaurants and the menus. You can also find the closest garage that has a parking special. See links at bottom of article.
Make a reservation. If a restaurant is full, keep calling because people cancel. Some places have limited seating but will open up more as needed.
If you have your heart set on the published menu, be sure to call on the day of your reservation to be sure that's being served. If a kitchen runs out of fish on Tuesday and can't get it on Wednesday, the menu will change.
Recognize that while you should get plenty of food with three courses, you're not getting full-size portions at most places. You can always order from the regular menu if you change your mind when you arrive, and you can still take advantage of the drink specials offered at most places. (Old Dominick, Tequila Herradura and Coppola wines are featured this year.)
In addition to the menus, be sure to check out the website to get the schedule. Some places are regularly closed on Sunday and Monday and sometimes places have to opt out a day or night because of a private booking.
Bonus tip: Remember that your server is still delivering a three-course meal to you, and take that into account when adding your gratuity. This helps makes the week a success for everyone.
Visit downtowndiningweek.com and facebook.com/DowntownDiningWeek for more information.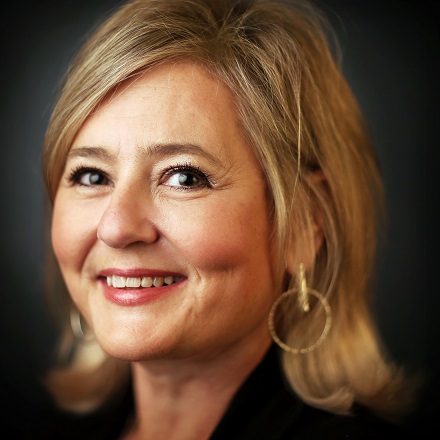 Jennifer Biggs
Jennifer Biggs is a native Memphian and veteran food writer and journalist who covers all things food, dining and spirits related for The Daily Memphian.
---