Food
Canceled festivals have new fall dates; get your calendars out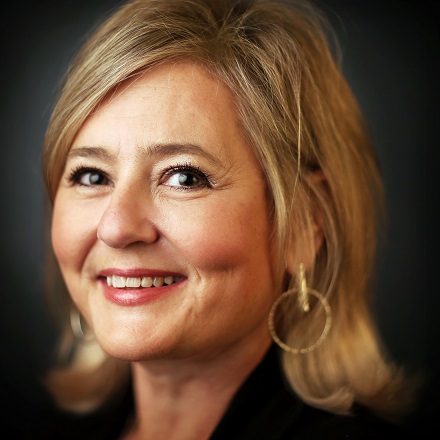 Daily Memphian
Jennifer Biggs
Jennifer Biggs is a native Memphian and veteran food writer and journalist who covers all things food, dining and spirits related for The Daily Memphian.
We know our calendars are clear for May, but you can mark Sept. 25 and Sept. 26 for Memphis Greek Festival. Organizers canceled the annual event, normally held the second weekend in May, because of COVID-19.
Will we all still be housebound in May? If we need to be we will, and in any event, the festival requires weeks of preparation. Women of the church (always a few men, too) come together for days upon days of baking. It's kourambiethes one day, koulouria another, tiropita the next and so on.
They'd already started cooking and freezing trays of spanakopita when they decided to reschedule, festival spokesperson Kathy Zambelis said, but no matter: It freezes beautifully and will be put to good use when people are able to congregate again.
And in case you missed it: The Memphis in May World Championship Barbecue Cooking Contest has been rescheduled for Sept. 30 to Oct. 3.
It's going to be a busy fall if these two large events join our regular line-up and my buddy Chris Herrington makes some thoughtful observations about these plans in this column. Take a minute and read what he has to say. OK, OK, it'll take a few minutes — Chris has lots of words to share — but they always add up to something interesting and you've got some time on your hands anyway.
It's been 10 days since dining rooms in Memphis were closed and most restaurants moved to takeout. For some, it's working, but others saw that it didn't make sense to stay open for the small amount of business they had.
Some are closed for a few days while they regroup and decide if they want to continue offering takeout, and if so, what to do about their menu. Most have already gone to a limited menu, some have introduced an entirely new menu for now, and a handful (Soul Fish and Garibaldi's come to mind) have kept their full menus.
---
---
If you're ordering meals to-go, spread the love around. I'll be bringing you Quarantine Cuisine, reviews of to-go meals from area restaurants, a few times a week. Here's hoping this series has a short run and we're back to full dining rooms soon.
It's misleading to pretend all will return to normal, though. There will be full dining rooms again, but it's naïve to think that all the restaurants that closed will reopen. They won't. It's too early to say which ones and to a large degree, that depends on how long they're shut down. If you have the means to do so, order takeout from your favorite restaurants, as their survival could depend on it. 
---
---
And our survival might depend on health care workers, so if you want to do something for them, consider making a donation to restaurants that are feeding folks in hospitals every day; read what I wrote about Elwood's Front Line Challenge last week.
Not included in that article is something similar Kelly English is doing at Fino's: For $400, he'll deliver $500 of food to local health care workers. Call 901-272-3466 or 901-504-8400 to contribute.
Editor's Note: The Daily Memphian is making our coronavirus coverage accessible to all readers — no subscription needed. Our journalists continue to work around the clock to provide you with the extensive coverage you need; if you can subscribe, please do. 
A tip: I can't help you find paper towels (if you see them, let me know), but I know that some of you are having a hard time finding yeast. Word is you can get it at Lit Jr. at 3292 Austin Peay Hwy. and you can buy it directly from Off the Dock; call Jonathan at 901-596-4823 or 901-547-7900. Keep in mind that Off the Dock is a distributor, so anything you buy there might be in large quantity.
---