Mid-South restaurants celebrate 30 years of Soup Sunday to benefit Youth Villages
Restaurants from across the Mid-South gathered at FedExForum on Sunday, Feb. 17, to prepare for Youth Villages' 30th Soup Sunday.
The doors opened at 11 a.m. After Memphis Tigers basketball coach Penny Hardaway rang the kite-shaped dinner bells, guests took off to eat their way around the building.
About 3,000 guests attend each year to try various soups, breads and desserts. Each station had a small bowl with a few bites. Guests would grab it, eat it and throw the bowl away as they walked to the next table for more treats.
Big food providers like Sysco Memphis have been involved "as long as we can remember," according to those serving soup at the company's table.
Sysco provides food to Youth Villages year-round. For them, the event is another way to show their partnership with the program.
"We know the staff, we know the people," said Justin McAlpin, who serves as the learning and development manager. "It's something we do on a personal level."
"Sysco is big about giving back to the community," said Jennifer McAlpin, sales representative.
Some smaller businesses were in attendance too. Germantown's Forest Hill Grill participated in the event for the first time. At the table, Brittany Phillips, a manager, and Sierra Mariencheck were serving French Onion Soup and toasted garlic crostino topped with melted swiss, which was all eaten by 12:30 p.m.
Phillips said the opportunity was a great way to get the word out about their business while supporting a good cause.
"We're helping out others and doing our part," she said, adding that owner, Steve Barzizza, is always looking for ways to get involved.
Each year there is an opportunity for guests to vote for their favorite foods in various categories, including best soup, best bread and dessert.
Brothers Charles and Thomas Vanelli of Vanelli's Deli have participated in the event for nine years. They served hoagie bread, which has won the event's best bread in the past. The Vanellis say they enjoy the day supporting Youth Villages.
"It's an absolutely great cause," Charles Vanelli said.  "This is nothing. It's a small price to help people."
Amy Lupo, owner of Nothing Bundt Cakes in East Memphis and Southaven, was upstairs where VIP guests enjoyed cocktails with their soups. She served her bundtinis, which have won best dessert three years in a row.
"Giving back is important to us," she said.
While some restaurants were from several miles east of the event, some were from a few blocks away in the heart of Downtown Memphis.
Velma Bobo owns Margie's 901 on Main Street. Her daughter and the shop's manager, Jessica Bobo, was warming up homemade donuts and putting ice cream in the middle for the VIP guests, a treat that sells well during the winter months.
"We always try to give back and help the youth in more than one way," Velma Bobo said, adding that she likes to provide youth with jobs in her shop.
The Bobos have been a part of the event for five years.
"Knowing we could help the youth – that's what made the decision (to join the event)," she said. "As soon as we found out we could become a part of it, we did."
Joseph Cotrone, chef at Silky O'Sullivan's on Beale Street, put Mardi Gras beads around guests as they walked by his table.
"We're demonstrating that we do have food," Cotrone said, laughing and acknowledging that many people go to the bar for drinks. However, he acknowledged that he liked being a part of Youth Villages' mission.
"(Youth Villages) is very important to get kids off the streets and to build their self-esteem," he said. "They (the kids) are the building blocks to our community."
Some guests have been attending the event for years and many bring muffin pans to hold their foam bowls of soup as they move around the building. Susie Bratton, a retired teacher from Wells Station Elementary, knew to bring hers after coming to the event for about seven years.
Bratton had been in contact with some of the kids from Youth Villages while teaching. While she liked tasting Babalu's black bean hummus and Pink Flamingo's chicken soup, she enjoyed knowing the money from her ticket was helping kids like the ones she had seen.
"It's such a wonderful thing, and you can taste so many different things and see a variety of what's in town," she said.
Since its launch, the event has raised more than $1.5 million, said Pat Lawler, Youth Villages' CEO. The event has expanded since its first year when it took place at Captain Bilbo's River Restaurant. He said each year the event is like a big "family reunion" as both guests and volunteers return.
Tom Cassidy is one of about 200 volunteers. He has taken part in the event for 27 years and spent the last several in the kitchen. He arrived Sunday before 7 a.m., warming the soups and cutting cakes and breads. He labels each item with a number signifying which table it goes to and other volunteers run back and forth from the kitchens to the stations that need more. He said the event runs much smoother now that FedExForum can be used.
Other volunteers like Bobbie Patterson checks in other volunteers. She's been volunteering with the event for 19 years. She said she has a "passion" for youth as she volunteers with the youth ministry in her church.
She said people have to "step-in" and "do your part in the community," which is often "hands-on"
"I know what the needs are," she said. "They have issues in their homes and sometimes all they need is a little love."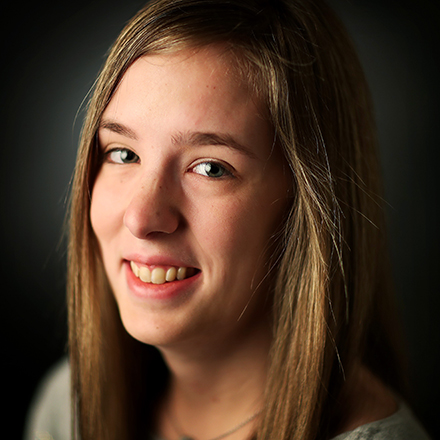 Abigail Warren
Abigail Warren is a lifelong resident of Shelby County and a May 2018 graduate of the University of Memphis. She has worked for several local publications and has covered Germantown since May 2018.
---