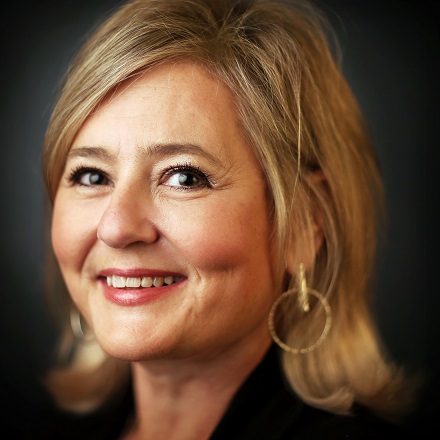 Biggs: Irish whiskey and St. Patrick's Day means party time
I didn't know I liked Irish whiskey until two, maybe three years ago. A friendly bartender suggested I try a new one, promising me that if I liked bourbon, I would like it; she was right.
Last year shortly before St. Patrick's Day, I was at Sweet Grass. It was a going-away party for a former colleague and I was recovering from a cold and had a lingering sore throat. Shots were lined up on the bar and after saying, "I don't do shots," and getting an eye roll from chef/owner Ryan Trimm, I split my shot of whiskey with a friend and threw it back.
OK, OK, I should be past the age of peer pressure. Whatever. My sore throat was instantly soothed and once again I was reminded that I like Irish whiskey. Since then, I've tried some of the better ones and now I'm a fan. Your chance to become one is March 14.
That's when Destination: Delicious is hosting an Irish Whiskey Extravaganza with Celtic Crossing, 6:30-9:30 p.m. You can purchase your tickets here, and you can choose a 5-punch tasting card for $45 or a 9-punch card for $70. We'll have 40 whiskeys plus a table for simple cocktails, and most of those will require one punch. But if you want to hang out at the select table, each pour will take two punches. Those are either upper-end or hard-to-find whiskeys, definitely something you want to try if you're serious about learning.
Celtic owner DJ Naylor is putting a big tent behind the restaurant and bringing in an Irish entertainer, Ricko Donavan, for music and fun. And Timothy Colvin, who grew up in Tullamore and works for James Fox, the oldest whiskey store in Dublin, will also be there. He'll help you find your favorite whiskey based on your palate, and there will be local whiskey experts at the tasting tables. You can walk around and taste, plus enjoy heavy hors d'oeuvres that will be passed: Irish hand pies, corned beef crostini, Scottish eggs, smoked salmon bruschetta and so on.
It's going to be a fun night, as St. Patrick's Day parties and whiskey tastings both tend to be. You can stay the whole time or come and go as you please.
Be sure to bring your ticket or check in when you arrive so that you can get your punch card. Then come prepared to taste, learn and have a big ol' time. Click here to get your tickets.
Calvary Waffle Shop
Calvary Waffle Shop opens Thursday, the day after Ash Wednesday, and serves lunch through most of Lent. All your favorites – and you know them by now, you tomato aspic folks – are back.
The Waffle Shop opened in 1928 and some of the recipes remain the same. I make sure I get fish pudding at least once during the season and it's always nice to visit folks, plus the speakers are excellent. Click here to see the menu, which varies by day of the week. On the right side of the page you'll find links for the Lenten Preaching Series 2019 speakers and one for Lent After Dark, where you'll find Wednesday night speakers and menus.
Hours are 11 a.m.-1:30 p.m. Tuesday through Friday through April 12; Wednesday dinners start at 5:15 p.m.
And finally ...
Rizzo's, which has been closed for several weeks for kitchen repairs, reopens today at 5 p.m. And come back next week to find out where we'll have our Destination: Delicious lunch on March 22 and to get the ticket link.
---