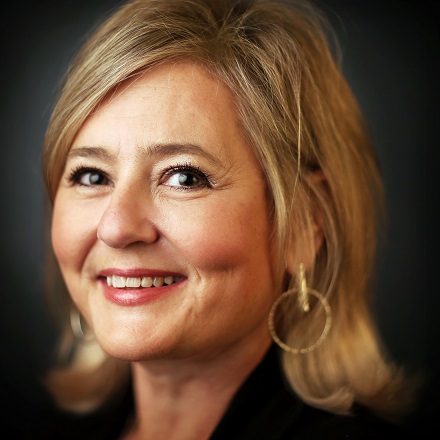 Breakfast for Dinner is on the menu this week
On Saturday, folks will gather at First Congregational Church, 1000 Cooper, to enjoy one of everyone's guilty pleasures and know that proceeds are going to a good cause.
Breakfast for Dinner is back and your pancake money will benefit Room In The Inn, a program that provides housing and meals for homeless people during cold months at churches around town.
Local restaurants will donate different breakfast foods – grits from The Second Line, Bananas Foster from Tsunami, Bloody Mary mix from Bayou Bar and Grill and so on, and groceries from Miss Cordelia's. The Blue Monkey is the main sponsor, and bartender Nick Lumpkin from Sweet Grass and Next Door will be pouring up cocktails that will make you wonder why you don't always have a drink with your eggs and bacon.
Tickets are available at Eventbrite.com and prices range from $10-$20. It's a family-friendly event and starts at 5:30 p.m. Check out this week's podcast as organizer Jeff Hulett, Destination: Delicious producer Natalie Van Gundy and me talk about the event and also about breakfast for dinner in our homes.
This one should've been a call-in, because people seem to have opinions about what makes a good breakfast when it's dark outside. And jelly. And syrup. Ketchup. All of it. Opinions.
Destination: Delicious Podcast
Jeff Hulett talks about the upcoming Breakfast for Dinner fundraiser benefiting Room in the Inn and we veer to favorite breakfast-for-dinner meals.


Produced by Natalie Van Gundy

Listen on the OAM Network, Spotify, Stitcher and iTunes.
Spirits & Soul
No need to tour the Tennessee Whiskey Trail this weekend, because it's coming to us. Spirits & Soul is a two-day event that coincides with the South Main Trolley Tour on Friday, 6-9 p.m., and picks back up with a block party outside Old Dominick on Saturday, noon-5 p.m.
Look for about 30 distilleries from around the state, including Old Dominick, of course, along with Jack Daniel's, George Dickel, Corsair and Prichard's to be on hand with samples.
There will be live music, vendors and plenty going on, including seminars and special events that you can attend in addition to the parties. Tickets prices are $75 for one day, $100 for a weekend pass, and special events are priced a la carte. Click here to see the full schedule, prices and to purchase your tickets.
Destination: Delicious
So many people signed up for our lunch at Bounty on Broad on Friday that chef Russell Casey said as long as he's open, he'd let us take the whole restaurant. That means we opened seats and you can still join us at noon on Friday for a feast. Tickets include your meal, tax and tip and are $32.85 for non-subscribers and $25.85 for subscribers (you received a code in an email; if you need it again, email me at jbiggs@dailymemphian.com). Reserve now by clicking here and come enjoy what I promise you will be an excellent meal. Take note that the main dining room at Bounty is upstairs, but there are about 40 seats downstairs and I'll reserve yours if you email me at jbiggs@dailymemphian.com.
We're going to have big fun at our May spirits tasting at Alchemy, 6:30-8:30 p.m. May 1, and tickets are on sale now. This month it's all about tequila and I promise you're going to learn new things about the spirit that many people associate only with margaritas. Time to dispel that, as we work our way through a welcome cocktail and a tasting of five tequilas from the House of Cuerva presented by representative Scott Ridlen, including some fine selections you're not likely to pick up at the liquor store every day, like Reserve de la Familia, the world's first extra-anejo tequila. We'll have tasting plates with citrus, chocolate, brown sugar and coffee beans to help you pick up the flavors, and plenty of good food provided by Alchemy, 940 Cooper; owner Nick Scott is creating a menu to pair especially with the tequilas. Tickets are $45, you can purchase by clicking here, and seating is limited. It'll sell out, so reserve right away. 
---