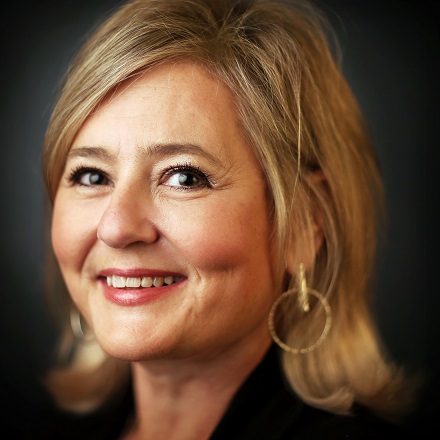 Biggs: Game of Bones is nigh; BBQ starts Wednesday
Memphis in May World Championship Barbecue Cooking Contest
2019 might be the Chinese year of the pig, but in Memphis, every year we honor the hoofed animal when May rolls around. The third weekend is set aside for all things pig when the Memphis in May World Championship Barbecue Cooking Contest gets underway, as it will at 5 p.m. Wednesday. First up: Sauce wrestling.
Where else do you see grown men (oh yes, I'm using that term liberally) practice headlocks and body drops in a ring filled with Cattleman's Barbecue Sauce? The answer is nowhere. Where else will you find the Ms. Piggie Idol Contest? Same answer.
Where else does a group of strangers build a city together one Saturday and tear it down a week later, no longer strangers but something like family?
---
Elle Perry: Memphis in May unveils festival poster
---
It's a singular event, something that brings people from all over the world to town to celebrate, to compete for a prize of roughly $30,000, and to party hard for three days (Saturday takes a more somber—and sober—turn when judging starts). I've written about it for years and every year, I learn something new, meet new people, discover a new trick someone uses to cook a perfect shoulder or make a batch of beans. Even if I weren't working, I wouldn't miss it now. It's a part of my spring as surely as Thanksgiving is part of fall.
Here's what you need to know about this year's Game of Bones.
Tickets
Go to memphisinmay.org and click on tickets to purchase any add-ons right away, like the second you read this. The Kingsford Tour of Champions will sell out—most sessions are already full—and it's worth the extra money to get to walk to the tents of champion competitors, hear about their techniques and sample their food. If you're a newbie, you'll learn a lot. If you already know it all, here's betting you really don't. Tickets are $15 plus the Eventbrite fee.
BBQ Alley tickets are also on sale and same goes: They'll sell out, though some are usually reserved for on-site sales. Still, don't chance it if you want to enter a private area where you can walk around and sample various items prepared by vendors for $16 plus the Eventbrite fee.
You can also buy your admission ticket to the festival for $10 (plus the Eventbrite fee) at the same site. These you can buy at the gate, and on Thursday and Friday, you can enter free from 11 a.m.-1 p.m.
When you arrive
Parking is up to you. There are three gates, one at the foot of Beale Street, one in the center of the park around the steps that lead down from the bluff, and one at the south end of the park. When you enter, get a map and keep it with you all weekend. If you're looking for a team, you'll find ribs teams listed alphabetically under R, whole hog under H and shoulder under S. Use the map to find your way there and to find concessions and vendor tents.
Cooker Caravan is a free tour that lasts about 30 minutes, and space is limited. When you get in the park, look for the sign-up table by the judges' tent if you want to get in on it.
Wednesday
Park is open 5-11 p.m.
Sauce wrestling: 6:30-7:30 p.m.
Thursday
Park is open 11 a.m.-midnight
Free admission, 11 a.m.-1 p.m.
Ms. Piggie Idol Contest: 6 p.m.
Ms. Piggie Idol Finals: 8 p.m.
Awards Ceremony: 8 p.m. (Ms. Piggie Idol, t-shirt, booth)
The Dan Band: 8:30 p.m.
Friday
Park is open 11 a.m.-midnight
Rib Eating Contest presented by Prairie Fresh: 6-6:30 p.m.
Awards Ceremony: 6:30 p.m. (Anything But, hot wings, sauce, turkey smoke)
Mini Kiss: 8 p.m.
Saturday
Park is open 10 a.m.-10 p.m.
Awards Ceremony: 6:30 p.m.
Bobby Rush: 8:30 p.m.
And more
Be sure to listen to the Destination: Delicious podcast this afternoon. Melissa Cookston, cookbook author, owner of Memphis BBQ Co., hog breeder and the "winningest woman in barbecue" is on with me to talk about the festival and all those hats she wears.
---