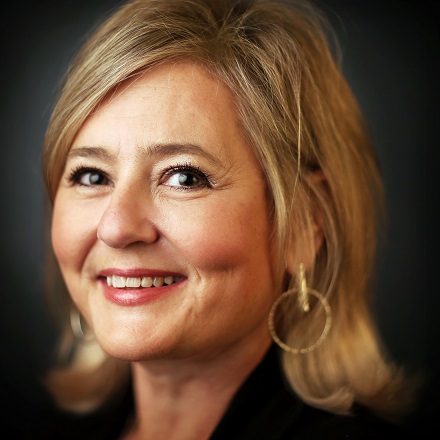 Biggs: 3rd & Court will open soon, but exact date isn't known
It's almost time for 3rd & Court, Ryan Trimm's new restaurant inside Hotel Indigo, to open, but when is a day-by-day thing. Just any day now. A couple of months ago I went to a menu tasting, when Trimm and his staff were testing dishes for the new menu at Sweet Grass, since launched, and 3rd & Court. There was a whole lot to like that day, and I snuck in last week to sample a few of the dishes that made the cut.
I never thought I'd be so excited about popcorn, but the snack they call Pop and Cracklins is crazy good. They pop the corn in bacon grease, sweeten it the tiniest bit with honey, toss it with  bits of bacon and assorted herbs, then cover it all with fried jalapeno pepper slivers. You have to try it.
They serve breakfast 6:30 a.m.-11 a.m.. Look for standards such as eggs and omelets, pancakes and French toast, but some of it with a twist. The French toast starts with pound cake, and you can get toads in a hole with eggs nestled in slices of brioche. There's chicken hash, and healthier choices like Greek yogurt with berries, local honey and house-made granola. The grain bowl made with quinoa and steel cut oats topped with fruit, brown sugar, pink peppercorns and mint oil intrigues.
The rest of the menu is really like two menus. The lounge portion features items such as the popcorn, a cheeseball served with firecrackers, deviled eggs, sliders and the like. For the diner menu, you'll find sandwiches, soup and salad, plus entrees like shrimp and johnny cake, beast loaf (beef, lamb and bison wrapped in bacon), catfish and pork osso bucco. Daily specials are plate lunches that include a protein and two sides for $11.
Trimm will be on the Destination: Delicious podcast at 4 p.m. today, so come back and to listen to us talk about the new place, the new menu at Sweet Grass and what's coming up for him and Across the Board Restaurant Group.
More breakfast
Fino's opened Thursday and adds breakfast to its menu today. Look for breakfast sandwiches like lox and bagel; the St. Louis, which is Italian sausage, house-made mozzarella and egg; even a pork roll with egg and cheese called, of course, the New Jersey. Prices are $6-$8 and service starts at 7 a.m. I haven't made it by yet but will make it there this week; Fino's is at 1853 Madison and open 7 a.m.-7 p.m. Monday through Friday and 10 a.m.-7 p.m. Saturday and Sunday.
Destination: Delicious
Be sure to grab your tickets fast for the paella party on the patio we're having at The Majestic Grille June 18, because seating is limited and they'll go fast. Dinner is at 6:30 p.m. and chef/owner Patrick Reilly will cook paella for us on the patio in a 4-foot round paella pan. While he's cooking, he'll tell us about the classic Spanish dish and we'll nibble on tapas and enjoy Spanish wines (or whatever you want to drink). Tickets are $35 for subscribers and $42 for non-subscribers. That includes your meal, tax and tip; you pay for your own alcohol. If it rains, we'll sit inside but Patrick will still prepare the paella on the patio, and we'll have a great time. Get your tickets here; subscribers, check your email for your promo code to get your discount.
---