Shelby County
Health Dept.: Negative COVID-19 tests don't mean you are out of quarantine
The 17 deaths from the coronavirus reported to the Shelby County Commission Monday, April 6, represented a "significant increase" over the 13 deaths reported earlier in the day, Health Department Director Alisa Haushalter told the commissioners in an update on the pandemic.
That report also included concerns about parking lot services on Easter Sunday, the fate of the young people exposed to the coronavirus by a Juvenile Court detention officer who tested positive last week, what's being done to help the homeless and prostitutes be protected from COVID-19 and predicting the surge.
---
---
Dr. Bruce Randolph, Shelby County health officer, has worked on guidance that churches can utilize, which should be ready later this week, Haushalter said.
It will require churchgoers adhere to social distancing requirements, Haushalter said.
"Individuals can sit in their car if they're getting the service through their radio, not with all the windows down and a large speaker," she said.
The young people in juvenile detention have been quarantined but have not been tested, Haushalter reported.
Commissioner Tami Sawyer questioned why they had not been tested.
The incubation period is 14 days and people begin to show symptoms between the fifth and the eight day, Haushalter said.
"If we tested somebody even on day five and they were negative, it doesn't mean that they won't be positive on day eight, nine or 10. And so, you still have to remained quarantined regardless of those original test results unless they're positive," she said.
---
---
Sawyer was disturbed about the emotional impact 14 days of isolation would have on the young people, and she asked that County Mayor Lee Harris' administration look into whether the long isolation period is federally allowed.
Commissioner Reginald Milton noticed the uptick in the number of prostitutes and homeless people.
"I know they're going to be a major vessel in the transmission," Milton said.
Haushalter asked the commissioners for help with street outreach and for suggestions on locations where the Health Department can reach out to people.
Testing is still underrepresented in lower income communities of color and communities where there is less likely to be health insurance, she said.
---
---
The county's COVID-19 task force is working with Church Health Center, but barriers include staffing and the ability to cover the costs of the tests and the staffing to do the tests, Haushalter said.
Also, they're "doubling down on social distancing," she said.
"We know that by distancing people, we will reduce the number of cases and blunt the curve," Haushalter said.
The advantage is that you reduce the peak and extend the epidemic over time, which is important to help health care systems manage admissions.
The team also expects to have a Shelby County-specific model later this week that predicts the surge.
Efforts are underway to prepare for the surge, identifying alternate sites for diversions from the emergency rooms and an alternate hospital to house COVID-19 patients, Haushalter said.
Commissioners also heard from Dorcas Young Griffin, director of the community services division.
Community services is helping residents with utility, rent and mortgage assistance, Griffin said.
"While we have seen an uptick in people accessing some of these services, it probably is not as high as it will get," she said.
Memphis Light, Gas & Water Division has a moratorium on utility disconnections, while landlords and mortgage companies have given renters and homeowner extensions on payments.
"But those bills will come and they will need to be paid," Griffin said.
Also, there is an emergency cash program through the Tennessee Department of Human Services for people who have been laid off since March 9 or have lost 50% of their income.
Big picture, this is just the first phase of this crisis and after the peak has happened, there will be serious economic consequences, Griffin said.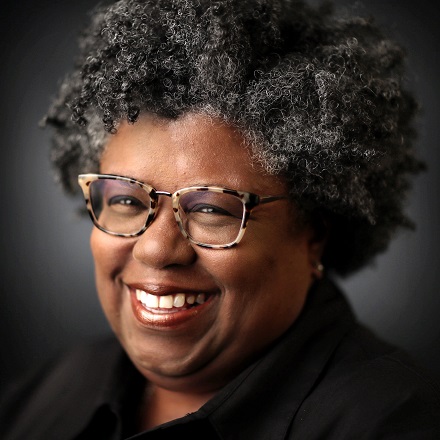 Linda A. Moore
Linda A. Moore covers education, South Memphis and Whitehaven. A native of South Memphis, Linda has covered news in Memphis and Shelby County for more than 20 years and was formerly a reporter with The Commercial Appeal.
---