Metro
Cohen complains of 'rush' to reopen state's economy
There was a point Monday, April 20, where U.S. Rep. Steve Cohen was feeling "more optimistic" about how the city is faring in the COVID-19 pandemic as he got out and about the city.
"And then I thought, 'What am I doing? This is all an illusion,'" Cohen told reporters Tuesday morning. "We're going to be in this situation for the rest of the year and into 2021."
---
---
Cohen was complimentary of Tennessee Gov. Bill Lee for leaving room for Memphis and Shelby County to use their own timetable and rules for reopening the economy. But he also expressed concern that reopening in other counties near Memphis could have an impact on the spread of the virus here.
Lee said Monday he would not extend the state's "Safer at Home" emergency order closing nonessential businesses past April 30. Businesses in 89 of the state's 95 counties will begin reopening in phases May 1 that maintain some social distancing rules.
"You can't wait forever," Cohen said of reopening the economy. "But I think we are in a rush to be in favor of what President Trump recommends."
Cohen – as well as the city's other congressman, David Kustoff – return to Washington D.C. later this week for what is expected to be a Thursday House vote on the fourth installment of federal COVID-19 aid. The centerpiece is an extension of the CARES Act including more loans to small businesses who keep employees on the payroll.
Cohen, a Democrat whose district covers the bulk of Shelby County and is completely within the county's borders, sees the new package as a start at fixing mistakes and worse in the first CARES Act, including what he defines as "loopholes" for big businesses that were no mistake in the drafting of the legislation.
Republican David Kustoff of Germantown, whose district includes eastern parts of the county and the city of Memphis but is made up chiefly of 14 mostly rural counties in West Tennessee, sees the new package as a necessary addition to funding for small businesses that was expected to be used up quickly.
---
---
He also says the new package is a way of seeing how the economy has reacted to the last package of $2 trillion that included the small business loans known as the Paycheck Protection Plan.
Editor's Note: The Daily Memphian is making our coronavirus coverage accessible to all readers — no subscription needed. Our journalists continue to work around the clock to provide you with the extensive coverage you need; if you can subscribe, please do. 
"We all know that the economy has taken a tremendous hit," Kustoff said Friday in an interview with The Daily Memphian. "This is nobody's fault. My point is we need to see in the CARES Act what works and what's working, what doesn't work, what needs to be tweaked, what needs to be amended before we vote on the next round of stimulus funding."
Cohen sees a loophole in the Paycheck Protection Plan that allowed big businesses – or what he called "blue blood businesses" – to claim too much of the money that was supposed to be for small businesses, not large corporate chains allowed to claim individual stores as small businesses.
Kustoff says the system for the loans was "a mammoth undertaking" and acknowledges some "frustration" with changing rules for the loans from the Treasury Department and the Small Business Administration.
"It was just approved three weeks ago, it went live two weeks ago," he said. "This system was not ready for prime time when it was time to flip the switch."
Kustoff wanted $250 billion just for paycheck protection with nothing else in the extension that brings Cohen and Kustoff back to the Capitol this week.
The bill does include other items that Cohen says are needed to correct the flow of small business loans that he said went to "lots of blue blood businesses" under the terms Republicans favored.
The second CARES Act would include $60 billion Democrats wanted to include smaller community-oriented banks in the Payroll Protection Payments distribution. Small businesses apply for the loans through their lenders.
Cohen also wants the formula for CARES Act funding to airports to be rewritten. Under the current formula, Memphis International Airport got $24.6 million for its losses in the pandemic.
But Cohen says smaller airports, including Knoxville's Tyson-McGhee airport, got more or close to the amount of MEM when they have nowhere near the traffic – passenger and cargo.
---
---
Cohen said the result is an "unbelievable windfall" for smaller airports based on their debt-to-cash ratio.
"I thought it was extremely strange. It didn't take into consideration the cargo impact," he said. "They need to scrap their formula and come up with what is just and fair."
Cohen has called for another stimulus check to citizens on top of the first checks that began showing up via direct deposit last week. But that won't be in the package up for a vote this week.
And that is where Cohen and Kustoff appear to have some common political ground, at least for now, with differences over how they view the intent.
"It's had an impact on the stock market but not the bulk of society," Cohen said of the impact of the federal aid as a whole. "A lot of money hasn't gotten out. It's obligated. … We're operating without oversight."
"It is too early," Kustoff said specifically of moving ahead with a second federal check. "People just started receiving them within the last several days. We need to see what is in fact working and how the economy responds."
COVID-19 in Memphis and Shelby County: April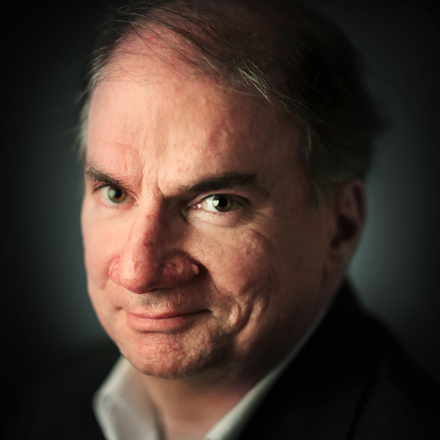 Bill Dries
Bill Dries covers city government and politics. He is a native Memphian and has been a reporter for more than 40 years.
---