Metro
Public health experts reiterate importance of wearing a mask
To stem the rise of new COVID-19 cases and hospitalizations in Shelby County, mask and facial covering use must increase locally, multiple public health officials reiterated at a press briefing Tuesday afternoon.
"It's my belief that the only way we're going to see the numbers going back down, hospitalizations heading back down, is we have much better uptake and much more responsible use of masking within the public," said Dr. Jon McCullers, associate dean at the University of Tennessee Health Science Center and COVID-19 task force member.
The Shelby County Health Department is exploring whether it can mandate citizens wearing facial coverings through a health directive. Currently, it's only "recommended" citizens wear a mask or facial covering.
Dr. Bruce Randolph, Shelby County health department health officer, said if they are given legal authority, the health department will mandate facial coverings.
The 198 new COVID-19 cases confirmed Tuesday is the second highest daily increase to date. Only Monday's total of 256 reported cases surpassed Tuesday's numbers. Those cases came on 2,091 tests or a 9.5% positive rate.
---
---
Rising case counts and hospitalizations led to officials pausing a move to Phase 3 of Memphis and Shelby County's Back to Business Plan on Monday afternoon.
"We anticipate being in Phase 2 for some time to come, until we give an update that we are ... successfully able to move forward into Phase 3," said Dr. Alisa Haushalter, Shelby County Health Department director.
Infectious diseases expert Dr. Manoj Jain, who also serves on the COVID-19 task force, said it was important to delay a move to Phase 3 now, so they would not have to "rewind" later.
Jain also gave his opinion on legislative policies, medical professionals and businesses that can slow the virus' spread.
"At the legislative end, we can be talking about a masking ordinance," Jain said. "I know that's been going on, but that will certainly help. At the medical end, the doctors and patients can be having conversations even for the slightly symptoms to get tested. At the business end, restaurants and others can make sure that patrons and employees are wearing a mask."
He said the most important decisions will be made at an individual level to be safe as a family and those who are elderly.
A total of 200 COVID-19 patients are in local hospitals, as of Monday, according to information provided to the county's COVID-19 task force. The highest tally of confirmed coronavirus hospitalizations to this point.
---
---
At the beginning of the pandemic, hospitalized patients were elderly and had contributing problems, but in the past week that's shifted, McCullers said.
"We're now seeing much younger people coming to the hospital, many of them in their 20s and 30s, and in many cases, who do not have any chronic illnesses or co-morbidities," McCullers said. "This is very worrisome, because this is different than the pattern we've been seeing and suggests these are cases that are truly from community spread of people who are not following the rules, who are not social distancing, not wearing masks and putting themselves at risk."
Shelby County confirmed 7,090 coronavirus cases, 142 deaths and 4,803 recoveries, according to health department data. The number of active cases increased from 2,009 to 2,145 Tuesday.
A total of 100,196 COVID-19 tests were administered in Shelby County with a positive rate of 7.1%. The positivity rate is slowly increasing after being stagnant for the past three weeks, another sign of increased community transmission of the virus.
To move into Phase 3, public health and elected officials want a 14-day downward trend or leveling in new cases, stable hospitalization numbers, increased testing capacity and contact tracing. 
In the latest Shelby County health directive, the 50% restaurant capacity limit wording is removed, but customers are still required to sit six feet apart from the nearest table, Randolph said.
"In order for some restaurants even able to have 10 people in their restaurant, they have to exceed more than the 50% capacity," Randolph said. "They are able to do that if they can meet the primary requirement of separation by six feet."
"But for most facilities, especially now that we're in Phase 2, you must adhere to the 50% capacity and separation of 6 feet," Randolph continued.
Two goals for the task force are how to get people back to work safely and children back to school in the fall, Haushalter said.
Jain said those discussions about school are ongoing, and enhanced testing measures could be part of a solution.
The next countywide COVID-19 task force briefing is scheduled for Thursday, June 18.
Editor's Note: The Daily Memphian is making our coronavirus coverage accessible to all readers — no subscription needed. Our journalists continue to work around the clock to provide you with the extensive coverage you need; if you can subscribe, please do.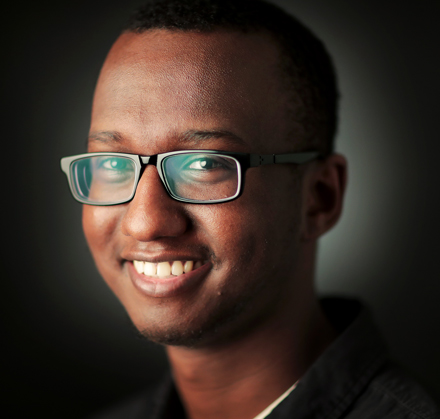 Omer Yusuf
Omer Yusuf covers Bartlett and North Memphis neighborhoods for The Daily Memphian. He also analyzes COVID-19 data each week. Omer is a former Jackson Sun reporter and University of Memphis graduate.
---