Metro
Concern COVID-19 cases could increase after July 4th weekend
After new COVID-19 cases rose following Mother's Day and Memorial Day holidays, the Shelby County Health Department's health officer Dr. Bruce Randolph is concerned the same will occur after the Fourth of July.
Randolph urged citizens to practice safety measures to reduce the virus's spread: wear a facial covering or mask, stay at least six feet apart and practice good hand washing. He also said groups ideally should be limited to 10 people or fewer.
"I'm hoping that you prove us wrong and that you stay safe, you do the things to avoid infection," Randolph said at a press briefing Tuesday, June 30.
---
---
The Shelby County Health Department reported 594 new cases on Tuesday since Sunday as community transmission of coronavirus increases locally. An 11.9% positivity rate was reported from the 4,997 tests administered.
There was no daily update Monday due to a data upload issue with the National Electronic Disease Surveillance System that affected metropolitan health departments across the state.
Shelby County reported 9,904 coronavirus cases, 185 deaths and 6,557 recoveries/ as of Tuesday's report, according to the Health Department. The number of active cases is 3,162. That's more than double of the 1,507 active cases at the beginning of June.
A total of 126,623 COVID-19 tests were administered countywide with a 7.8% positivity rate. That's a 1% increase from the June 1 overall rate of 6.8%.
Randolph encouraged those who make a COVID-19 testing appointment to show up. He said about a third of those who book an appointment don't attend.
---
---
Shelby County Mayor Lee Harris said conversations are ongoing within the county's COVID-19 task force about whether the county remains in the right "phasing" given the virus' spread. He also said additional "restrictions" could be put in place without moving back to Phase 1 of the Back to Business Plan.
Memphis and Shelby County entered the plan's Phase 2 on May 18. Before reconsidering a move to Phase 3, public health experts and county mayors want a 14-day downward trend or leveling in new cases, stable hospitalization numbers, increased testing capacity and contact tracing.
No move to Phase 3 is imminent, Shelby County Health Department Director Alisa Haushalter said last week.
Harris said county officials will discuss placing potential restrictions on social gathering spaces such as bars and "congregating" locations including nursing homes.
"We're looking at a variety of ways to tighten the faucet if we need to," Harris said.
Shelby County is also in conversations with the state about whether it has the legal authority to implement a mask mandate like the city of Memphis did earlier this month. Harris said the county believes they do not have the authority, and would have to get permission from the state of Tennessee to pursue a countywide mask ordinance.
"We do expect to hear from the state soon around whether or not we could do that," Harris said. "Right now, we don't believe the county has the authority ... I'm sure before this week is out, we'll have more information from the state."
Editor's Note: The Daily Memphian is making our coronavirus coverage accessible to all readers — no subscription needed. Our journalists continue to work around the clock to provide you with the extensive coverage you need; if you can subscribe, please do.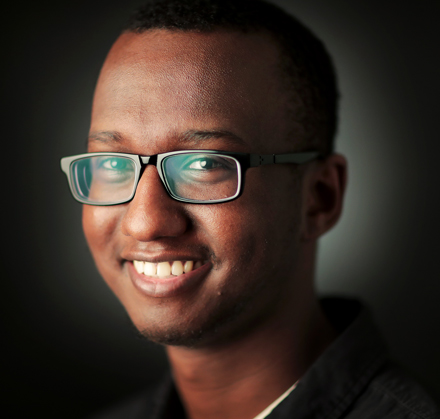 Omer Yusuf
Omer Yusuf covers Bartlett and North Memphis neighborhoods for The Daily Memphian. He also analyzes COVID-19 data each week. Omer is a former Jackson Sun reporter and University of Memphis graduate.
---