Metro
As COVID-19 transmission spreads, conversation about phasing continues
As COVID-19 cases, hospitalizations and the overall positivity rate continue to rise in Shelby County, conversations are ongoing among local COVID task force members about modifying the reopening plan.
Shelby County reported its highest single-day increase of new coronavirus cases with 394 Thursday, July 2. Over the past seven days, the county is averaging 273 new cases a day.
---
---
The daily positivity rate of 3,164 test results was 12.5%. It's the 11th time in the past 15 days the daily rate has exceeded 10%.
Memphis and Shelby County moved into Phase 2 of its Back to Business Plan on May 18. But with the virus' transmission spreading at record rates locally, discussion in recent weeks has shifted toward modifying the current phase or going backward as opposed to advancing into Phase 3.
"We opted not to move forward into Phase 3, in part because we are trending upward," said Alisa Haushalter, Shelby County Health Department director. "We will continue to look at what our other options are, and that could mean potential closures. Those are still in discussion, but we have that option as well."
The Shelby County Health Department reported 10,602 coronavirus cases, 192 deaths and 6,970 recoveries, as of Thursday. The number of active cases has risen to 3,440.
The overall positivity rate of 131,996 COVID-19 tests administered is 8%, the highest mark since May 10.
Davidson County is the only county in the state that has more coronavirus cases than Shelby County. Nashville Mayor John Cooper announced Thursday intentions to move back from Phase 3 to Phase 2 of its reopening plan after an increase of cases.
Those modifications included closing bars for at least two weeks. Restaurants and gyms also go from 75% operating capacity back to 50%.
At Thursday's COVID-19 task force briefing, City of Memphis Chief Operating Officer Doug McGowen defended previous decisions to move into Phase 1 of the Back to Business Plan on May 4 and Phase 2 on May 18.
"We were very early with our clamping down of restrictions, and we imposed those very early on in the pandemic here in Memphis," he said Thursday. "Our phased reopening was pretty well thought out. We waited before we put Phase 1 into place and we waited again before we went into Phase 2. It was a thoughtful process."
McGowen said the county expected an increase in new cases after moving into each phase of the reopening plan and will look at "targeted" interventions that can be put into place in specific locations that are seeing a spike in cases.
He also raised concerns about those who "flaunt" the rules by not wearing a mask or facial covering or those gathering in large crowds.
"We're seeing it across the country, where big spikes are attributed to people ignoring the rules that are out before us," McGowen said.
A representative from the Centers for Disease Control and Prevention also spoke at Thursday's briefing.
Dr. Jonathan Mermin, rear admiral from the U.S. Public Health Service and CDC's director of the National Center for HIV/AIDS, Viral Hepatitis, STD and TB Prevention, said he's been here for the past few days to support the efforts in Shelby County to limit the spread of coronavirus.
---
---
Mermin is part the COVID-19 response assistance field team that includes members of CDC and FEMA.
"Now is a pivotal time in the pandemic here to do everything possible as a community and individually to prevent transmission," Mermin said. "Memphis has come together before and beaten even bigger odds. We can do it again."
Ahead of the Fourth of July weekend, Haushalter advised those who attend gatherings to be socially distant and wear a facial covering or mask. Health Department public health experts are concerned cases will rise after the holiday weekend, similar to Mother's Day and Memorial Day.
"We make assumptions that people we're friends with or colleagues with that we're not at risk," Haushalter said. "But the reality is anyone that we're around could pose a risk or we could pose a risk to them."
Editor's Note: The Daily Memphian is making our coronavirus coverage accessible to all readers — no subscription needed. Our journalists continue to work around the clock to provide you with the extensive coverage you need; if you can subscribe, please do.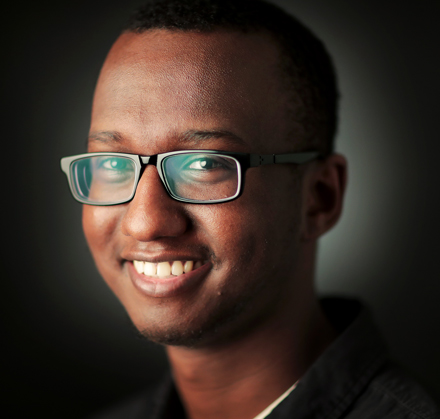 Omer Yusuf
Omer Yusuf covers Binghampton, Frayser, North Memphis and Raleigh for The Daily Memphian. Omer previously covered county government. He is also a former reporter at The Jackson Sun and a University of Memphis graduate.
---