Metro
Only those with COVID symptoms or exposure should be tested, experts say
Increased demand spurs backlog and delays in processing coronavirus results
With COVID-19 community testing sites at capacity and processing time for test results increasing, Shelby County is encouraging only those who are symptomatic or who had direct contact with a coronavirus patient to get tested.
In recent weeks, local testing capacity went from being underutilized to the new stance issued by the joint Memphis and Shelby County COVID-19 task force Tuesday.
---
---
This followed a tweet from the City of Memphis' account earlier Tuesday morning that testing sites reached full capacity and local labs are backlogged in handling the results. 
COVID-19 update: pic.twitter.com/IpRtfkiJjl

— City of Memphis (@CityOfMemphis) July 21, 2020

 
In recent weeks, task force members encouraged those with even mild COVID-19 symptoms or asymptomatic patients to avail themselves to testing.
Jenny Bartlett-Prescott, chief operating officer for Church Health, is coordinating community testing sites on behalf of the COVID-19 task force.
She attributed issues about testing capacity to increased demand, as community spread increases. Another reason is a national shortage in test supplies and reagents that laboratories use to process tests are now affecting labs in Shelby County.
"They are limited in their ability to expand their services to address the increased volume of people coming in, and limited in their processing the tests that are coming through their labs," Bartlett-Prescott said.
Symptoms for coronavirus include, but are not limited to fever or chills, cough, fatigue or shortness of breath, according to Centers for Disease Control and Prevention guidelines.
Those who are considered to be in close contact with a COVID-positive patient are defined by being within 6 feet of them for 15 minutes, Bartlett-Prescott said.
A total of 176,750 tests were administered in Shelby County, as of Tuesday, with a 9.6% overall positivity rate. That's the highest overall positivity rate locally since April.
---
---
The average turnaround for COVID-19 test results remains five to seven days, said Alisa Haushalter, director of the Shelby County Health Department. Earlier in the pandemic, the turnaround time was between 24 to 48 hours.
"There's also a wide variability … some sites are turning them around a little bit sooner, but any day we report out, we're getting results from 15 to 17 days (ago)," she said. "So, it's a lot of variability in the system, including longer average time for reporting out."
One potential solution Bartlett-Prescott mentioned is allowing community testing sites to use multiple labs to process coronavirus test results to increase efficiency. Currently, each community testing location is assigned one primary lab to process results.
"If they can divert lab volume to a lab partner who has access, then they are putting those efforts in place as well," she said.
Bartlett-Prescott also said local employers should not require employees who may have been in isolation to be tested for the virus again before returning to work.
"That is creating additional volume into our test sites, and it is also delaying people from being able to return to work when they're not able to access those tests," she said.
Haushalter previously said with rising cases, the contact closure percentage would drop. That number is currently at 58% as of Tuesday.
---
---
She's previously encouraged those waiting on test results to begin organizing a contact list, prior to receiving results, to assist the health department in contact tracing.
In addition to testing, wearing a mask or facial covering, remaining 6 feet apart from other people and washing hands for at least 20 seconds are several key ways to slow the virus' spread.
Editor's Note: The Daily Memphian is making our coronavirus coverage accessible to all readers — no subscription needed. Our journalists continue to work around the clock to provide you with the extensive coverage you need; if you can subscribe, please do.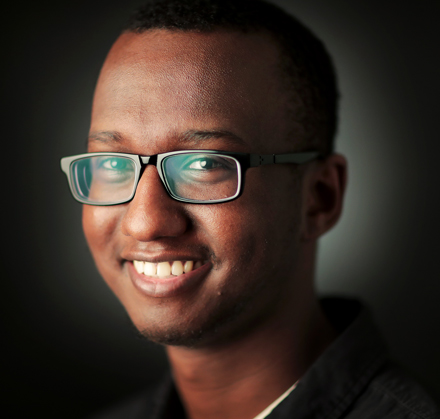 Omer Yusuf
Omer Yusuf covers Bartlett and North Memphis neighborhoods for The Daily Memphian. He also analyzes COVID-19 data each week. Omer is a former Jackson Sun reporter and University of Memphis graduate.
---