fifth anniversary
Metro
The Daily Memphian writers share their favorite stories
The Daily Memphian celebrates its fifth anniversary by asking long-term writers to share a few of their favorite stories. Here are those stories and why the authors chose them, in their own words.
Authors on demand
Never miss an article. Sign up to receive the authors' stories as they're published.
Geoff Calkins

Bill Dries

Chris Herrington
Enter your e-mail address
Geoff Calkins
Geoff Calkins has been chronicling Memphis and Memphis sports for more than two decades. He is host of "The Geoff Calkins Show" from 9-11 a.m. M-F on 92.9 FM. Calkins has been named the best sports columnist in the country five times by the Associated Press sports editors, but still figures his best columns are about the people who make Memphis what it is.
Bill Dries
Bill Dries covers city and county government and politics. He is a native Memphian and has been a reporter for more than 40 years.
Chris Herrington
Chris Herrington covers the Memphis Grizzlies and writes about Memphis culture, food, and civic life. He lives in the Vollintine-Evergreen neighborhood of Midtown with his wife, two kids, and two dogs.
Elle Perry
A native Memphian, Elle Perry has earned graduate degrees from the University of Memphis and Maryland Institute College of Art. She's written for publications including the Memphis Business Journal, Memphis Flyer and High Ground News, and previously served as coordinator of The Teen Appeal.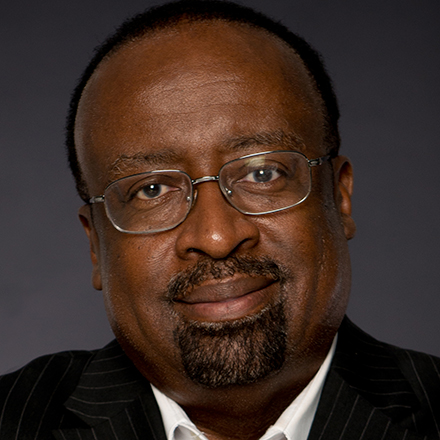 Otis Sanford
Otis Sanford is professor emeritus of Journalism and Strategic Media at the University of Memphis and political commentator for WATN-TV ABC24 News. Contact him at o.sanford@memphis.edu. Follow him on Twitter @otissanford.
Natalie Van Gundy
Natalie Van Gundy is a podcast and video producer for The Daily Memphian. She is also the producer for "Behind the Headlines" on WKNO Channel 10.
John Varlas
John Varlas is a lifelong Memphian who has covered high school sports in various capacities for over 20 years.
Abigail Warren
Abigail Warren is a lifelong resident of Shelby County and a graduate of the University of Memphis. She has worked for several local publications and covers the suburbs for The Daily Memphian.
---