Neighborhoods
Frayser families to receive housing, utility assistance
Hundreds of Frayser families could soon receive COVID-19 assistance for their housing and utility bills because of a state grant awarded to the Frayser Community Development Corp.
The organization recently received $450,000 from the state's Coronavirus Aid, Relief, and Economic Security (CARES) Act fund. Families eligible for these funds can use the money toward housing costs (rental or mortgage payments) and Memphis, Light, Gas and Water (MLGW) bills.
The Frayser CDC, a nonprofit housing agency, typically offers homebuyer education and financial literacy courses in addition to rehabbed homes. Though in a pandemic, Frayser CDC Executive Director Damon Williams said the organization needed to adapt to challenges facing Frayser residents.
---
---
"We're also cognizant that the economic fallout from the pandemic is going to have long-lasting effects until 2021," Williams said. "We're hoping this assistance that we provide for people right now will get them over the hump. If they've lost a job, hopefully it will hold them until they get other gainful employment. Right now, it just may be a Band-Aid for some people."
---
---
To be eligible for assistance, Memphians must live in the 38127 ZIP code, predominantly Frayser. The 38127 ZIP code has an estimated population of more than 45,000 people, according to U.S. Census data.
Frayser residents must also show proof of a "COVID-19 emergency" or another household member via job loss, unemployment, reduced hours or medical costs directly related to coronavirus.
---
---
The unemployment rate in the Memphis-metro area is 11.8% as of August 2020 compared to 3.8% in March, according to the U.S. Bureau of Labor Statistics.
To qualify for assistance, a Frayser resident's annual household income has to be below the following thresholds:
$36,900 for a single individual
$42,200 for a family of two
$47,450 for a family of three
$52,700 for a family of four
$56,950 for a family of five
$61,150 for a family of six
Each household that successfully applies can receive up to $2,500 in assistance. That's enough funding to help as many as 600 Frayser families, Williams said.
---
---
Williams hopes this is not a one-off, however.
"Going into 2021, there is an expected continued mortgage and eviction crisis," Williams said. "Right now, we're looking for additional funding for 2021 to provide this level of assistance."
For more information on applying for housing and utility assistance, visit fraysercdc.org. For those without computer access, applications are available at the Frayser CDC's location at 3684 N. Watkins St.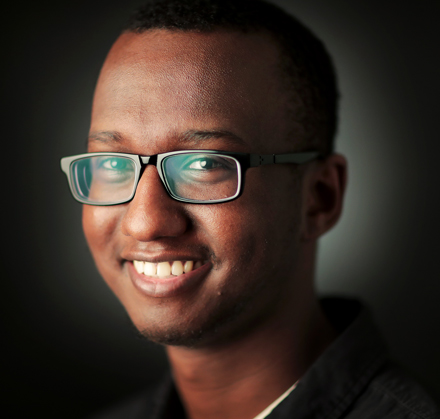 Omer Yusuf
Omer Yusuf covers Bartlett and North Memphis neighborhoods for The Daily Memphian. He also analyzes COVID-19 data each week. Omer is a former Jackson Sun reporter and University of Memphis graduate.
---