The Waffle Iron stamps new ID on East Memphis diner
The Waffle Iron opened Monday morning with the promise of homemade recipes for an East Memphis restaurant space with identity issues.
The restaurant's first customer, Don Dodson, entered 4969 Park Ave. about 6:15 a.m. knowing that even though the sign outside says "E's 24 Hour Café" the actual name for months has been Eagles Cafe. Many others probably remember the diner more for its previous life as one of the CK's Coffee Shops.
The latest transition was to be seamless, with Eagles Café closing on Sunday and The Waffle Iron opening at 6 a.m. Monday for regulars like Dodson.
But The Waffle Iron owner, Danielle Johnson, found the place less clean than she wanted. So she apologetically asked Dodson to return later, as she and employee Trashaun Davis scrubbed the kitchen and tables with soapy, hot water, cloths and steel pads.
"Sure I will," Dodson responded when asked if he would return another day. "I give everything a try. I eat everywhere."
Johnson is a mother of five children, ages 1 to 18. A few years ago, she worked as a financial adviser and insurance seller. While cutting back that work for medical reasons, she started having dreams about investing in a restaurant. She repeatedly awoke with the same name in mind: "The Waffle Iron."
Johnson talked with her brother, Sylvester Sipp, about the possibilities. He encouraged her and agreed they could be partners. But he died in 2014 at age 25 of a heart condition.
His death "inspired me since we were supposed to do it together," Johnson said. "I saw it as continuing his legacy."
Johnson, who lives in the Hacks Cross area of Memphis, looked for restaurant space in Memphis unsuccessfully before finding a spot to lease adjacent to a motel at 144 U.S. 72 in Collierville. She opened The Waffle Iron there about two years ago.
"We had faithful followers," she said of her Collierville customers who were patient as she and her staff learned to deliver plates in a timely way. "They gave me the practice I needed. They came in day one and stuck with me to the end."
After the staff got the hang of operating a restaurant, The Waffle Iron eventually started operating in the black. But an appliance fire broke out in early February. The damage was enough that the building's landlord decided to make other plans for the property. Johnson was forced to look for another building. 
One of the regulars at the Collierville location was Laura Roberts. "It was just fabulous," Roberts said of The Waffle Iron. She often dined there weekly.
"It was homemade. It was fresh. She just really watched her ingredients; she was very particular about that," Roberts said.
The Waffle Iron also developed for Roberts and others a sense of community, in large part because of the warm personalities of Johnson and her employees.
Roberts recalled having a bad day once and deciding to go to The Waffle Iron for a meal. One of the employees who "gave good hugs" embraced Roberts as usual when she entered.
"And I just cried," she recalled. "I just felt like God led me. This was where I was supposed to go and be myself and be comfortable. It's where I always get more than just food."
Barry Maynard and Frank Dyer III of Loeb Realty Group had been marketing the 1,166-square-foot building next to Marquette Park in East Memphis, just west of the busy intersection of Park and Mount Moriah.
They liked Johnson's story.
"We naturally fell in love with The Waffle Iron restaurant because of its wild success in Collierville," Maynard said. "She was an owner/operator, which can be very crucial to be successful in the restaurant industry. And she had a great, proven breakfast concept that we knew would work."
Maynard acknowledged the issues caused by the name changes for 4969 Park in recent years. Yet, he said, "still today many of the same people come to the same establishment to eat and drink coffee for the last 38 years. Through all the changes it has always been a breakfast restaurant focus."
The Waffle Iron will price its meals similarly to E's and CK's, he said, adding, "but also offer some higher-end breakfast concepts still at an affordable price."
As the restaurant's name suggests, the menu focuses on breakfast, but not exclusively. "Uncle Bud's Breakfast Platter" ($8.99) is substantial, comprising pancakes, toast or biscuits, two eggs, choice of bacon or sausage, and hash browns, grits or rice. The item is named for Johnson's late brother, known as Uncle Bud by her children.
She describes the food as "home cooking" made with fresh ingredients and family recipes. She buys much of her food supplies from local sources.
In addition to breakfast fare, the menu includes sandwiches, salads and vegetables. The hours are 6 a.m. to 2 p.m. Sunday through Thursday; and 6 a.m. to 10 p.m. Friday and Saturday.
The small diner has a classic feel. The open, galley kitchen abuts the dining area for 44. There are nine booths and eight chairs at the bar.
Customers can watch their sweet potato pancakes or waffles Benedict being cooked, or look to the opposite wall through the storefront windows that frame the neighborhood's most dominant features: the Clark and i-Bank skyscrapers.
Johnson will delay a grand opening until she can replace the old sign out front.
Maynard and Dyer represented both Johnson and the landlord for the 5.5-year lease with two, five-year renewal options.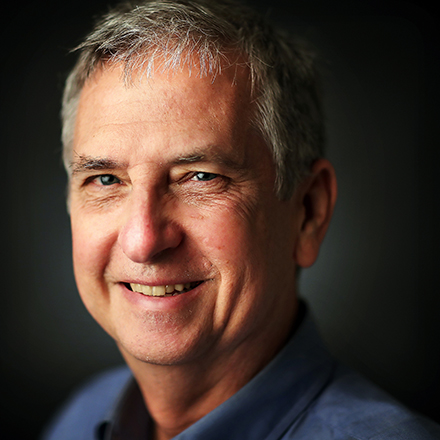 Tom Bailey
Tom Bailey covers business news for The Daily Memphian. A Tupelo, Mississippi, native, he graduated from Mississippi State University. He's worked in journalism for 40 years and has lived in Midtown for 36 years.
---