Pete & Sam's still serves up the favorites, but it does it better
Pete & Sam's celebrates its 70th anniversary this year in a spiffed up restaurant, thanks to the Bomarito brothers taking on local investor partners and a late 2017 fire that caused the place to close for almost five months for cleaning and updating.
It was time well spent. Everything about Pete & Sam's is better. The renovation was excellent; a change of carpet and a fresh coat of paint can work wonders. Family photos on the walls, red and yellow acrylic panels in the wall dividers and new oversized banquettes in the corners keep true to the Mid-Century décor; Pete & Sam's moved to Park Avenue in 1960. That it's an old Italian restaurant is evident with the pasta-heavy menu, the Dino and Sinatra-heavy soundtrack and something just out of reach, beyond the smell of gravy simmering and dough rising, more in the realm of feeling at home, feeling like family. I know—such an Italian restaurant cliché—but it's true.
Pete & Sam's
(3/5)
Best Choices: Cannelloni Italian dinner, $21.95; New York strip dinner ($29.95 for 16 ounces, $43.95 for 24 ounces); fried mozzarella appetizer (breaded in-house and $8.25); broiled flounder, $20.95; tortaloni, $15.95.
Hours: 4-9 p.m. Sunday through Thursday; 4-10 p.m. Friday and Saturday
Website: peteandsams.com
---
3886 Park Ave. • 901-458-0694
---
Price:
 ($=$10 or less per entrée; $$=$11-$25 per entrée; $$$=$25-$35 per entrée; $$$$=$35+ per entrée)
Alcohol: Full bar; corkage fee is $4 per wine glass brought to the table
Noise: Quiet to moderately loud when crowded; soft surfaces keep sound from bouncing. Easy to talk to people at your table even when crowded.
Bottom Line: It's old-fashioned Italian food, nothing fancy but solid and made with care. Prices are reasonable, service is experienced and friendly, the bar pours a good drink, and it's fun and welcoming.
Years of dining in a place will do that, and Memphians stayed loyal to Pete & Sam's through the good times and the bad. There were times I ate there in years past and swore it would be the last time, though I was always lured back. And even when the food was bad, it was fun. It was where we went with a large group, where dishes were shared, wine was passed freely and conversation was lively.
Now there's a bar and Pete & Sam's is pouring its own wine and selling drinks--stout ones, too. Enjoy yet beware the Park Avenue Prohibition, a rye Manhattan poured generously, or indulge in a Negroni as after all, you're in an Italian restaurant. The bar is dark and cozy; see if you recognize the tables and chairs. Here's a big hint: They're the old ones from Folk's Folly, and that's not the only connection to the upscale steak house. The two restaurants share a butcher; he works at Folk's but comes to Pete & Sam's just to cut steaks.
Old faithfuls know about the steaks as they've always been popular on the menu, and the New York strip might be the best steak deal in town. It's a 16-ounce cut, always cooked as requested, and comes with a salad and a side for about $30. While that's a reasonable cost for a steak dinner, it's dinner for two for me and therefore a real bargain. You can order the strip for two for $44 (24 ounces) if you're splitting between two hearty eaters, but when we order the smaller one, we walk out with a doggy bag.
Same story with the Italian dinners. The cannelloni is my favorite pasta dish at the restaurant and it comes with two sides plus a salad. It's a rich dish of pasta tubes stuffed with meat and spinach, topped with meat sauce and cheese. Again, it's enough for two and for about $2, you can double the size of the salad. We do, always ordering the Beacon or Miss Vita's, and pick Italian spinach and a baby pizza as the two sides. It's a meal meant for one, but plenty for two and they're gracious about shared plates at Pete & Sam's. It's a large restaurant with plenty of turnover, so a few people sharing a meal isn't going to hit the bottom line like it would in a small place. And many of us don't want a large meal or a refrigerator full of leftovers. Frankly, few people could polish off one of these meals alone.
Let's get back to that pizza. If I picked the five best pizzas in town, it would be on the list. The crust is made as needed daily; a guy comes in just to make the dough and prep the pasta dishes. After the dough has proofed, it's pressed in a thick circle and cut by an old iron dough divider into 36 pieces. Each is run through a machine called a dough press, then put right in a hot oven. In about a minute, the thin sheets puff and something that looks similar to a large tortilla comes out. Each piece is cut by hand and stacked. When you order pizza, it's made right then, cooked in another oven for about five minutes, cut across the middle, then in wide strips. It's Chicago style, made the same way today as Pete Romeo showed his cousin Sam Bomarito 70 years ago, back when the two started the restaurant. The barbecue pizza is the most popular, but I'm a fan of Around the World, where each piece is topped differently, and the plain ol' pepperoni.
Ravioli, about 8,000 pieces each week, is made in-house, as are the shells for the manicotti and the cannelloni. There are about 10 sauces on the menu, all made there, too. The cheese in the little shakers on the table? Grated every day, 20 pounds of it. Meat balls are rolled by hand; even the barbecue is smoked on premises. For such a large operation, it's impressive that so much is homemade.
Is everything on point? No. The crab cakes were bready and mushy, the remoulade very salty. The veal cutlet dinner was two cutlets that were overcooked, and served on a pile of spring mix that made it hard to eat. The restaurant seats about 280 people, going through 3o to 50 gallons of meat sauce a day. There will be fails when you're serving on that scale.
A couple of surprises include broiled flounder, a whole fish that comes on a platter for you to cut at the table. Watch out for bones, but you can avoid them if you're able to slide a knife under one side of the fish, pull the flesh away, then gently pull the skeleton from the other side and set it aside. Practice a few times and you'll get the hang of it. You'll be rewarded with a delicate, flaky fish that needs nothing more than a squeeze of lemon. I've had it overcooked (I've had everything overcooked here at some point in the past) and always feel compelled to ask the server to note that I don't want it overcooked. Silly? Maybe, as it's not been done on purpose, but I feel like it ups my odds of a perfectly cooked fish.
And the fried chicken is as good as any you'll find in town. Yep. Fried chicken.
Since Pete & Sam's has reopened, the food is remarkably improved. I listened to a conversation in the bar one night as two diners declared the cannelloni the second best they've eaten, the first being at a restaurant in Rome and the winner because of a béchamel sauce on top that Pete & Sam's doesn't use. Gone are the days of water on the plate from carelessly dished spaghetti. The restaurant is clean, the prices are only higher by a dollar or two and remain a value, and it still feels like home. And yes, even though there's a bar, you can take your wine for dinner.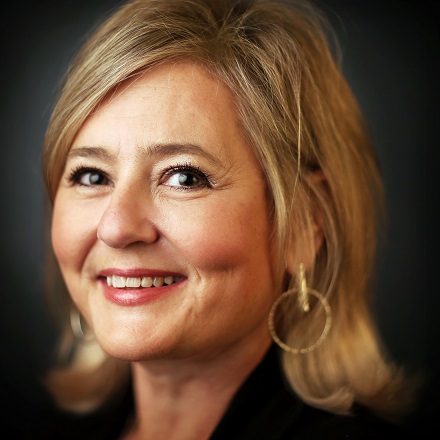 Jennifer Biggs
Jennifer Biggs is a native Memphian and veteran food writer and journalist who covers all things food, dining and spirits related for The Daily Memphian.
---