The Daily Memphian boys basketball Power 12
Here are this week's Daily Memphian boys basketball Power 12 rankings. Results are through Tuesday's games.
1. Bartlett (20-2)
Last week: 1
The rundown: The Panthers climbed into first in this week's Associated Press AAA state rankings and celebrated with an impressive 55-47 win over Briarcrest on Martin Luther King Day. Bartlett visits district rival Bolton on Friday and then takes on Carver (Alabama) in Saturday's Hotbed Classic in New Albany, Mississippi.
2. East (13-5)
Last week: 2
The rundown: With James Wiseman grabbing a tournament-record 51 rebounds in three games, East finished third in the Bass Pro Tournament of Champions in Springfield, Missouri, last week. The Mustangs host Whitehaven in a huge District 16-AAA game Thursday and will also take part in Saturday's Hotbed Classic, taking on a Mountain Brook (Alabama) squad led by Memphis target Trendon Watford.
3. Briarcrest (19-2)
Last week: 3
The rundown: Another team heading down to New Albany, the Saints will take on Heritage Academy (Mississippi) on Saturday. Before that, they'll visit St. Benedict Friday for a Division 2-AA West Region game.
4. Center Hill (22-1)
Last week: 5
The rundown: The Mustangs, who have an average victory margin of nearly 36 points per game, welcome fifth-ranked Olive Branch Friday in what will be the biggest DeSoto County boys game in many a season. Center Hill then hosts Lake Cormorant on Tuesday.
5. Olive Branch (16-5)
Last week: 4
The rundown: After losing to Gonzaga out of Washington, D.C., in the Hoophall Classic in Springfield, Massachusetts, on Jan. 19, Olive Branch rebounded with a 57-point victory over league rival Lewisburg. The Quistors visit Center Hill Friday and host Lewisburg on Tuesday.
6. Wooddale (21-3)
Last week: 6
The rundown: Mr. Basketball ballots went out this week and it will be a stunner if Chandler Lawson isn't at least a finalist for the Class AA award; the Oregon signee is third in the city in scoring at 23.3 points per game. Check out him and his talented teammates at Melrose Friday and at home against Sheffield on Tuesday.
7. Whitehaven (16-5)
Last week: 7
The rundown: One of the Tigers' losses came against East, 64-55 back on Dec. 13. They'll get another crack at the Mustangs on the road Thursday. 
8. Southwind (18-5)
Last week: 8
The rundown: Very quietly – and without any five-star prospects – the Jaguars are putting together another strong season. Southwind visits Kirby Friday and hosts Houston Tuesday as it tries to stay undefeated in District 15-AAA play.
9. Westwood (17-1)
Last week: 9
The rundown: The Longhorns extended their winning streak to 17 games (longest in the city) by defeating Kingsbury on Wednesday. Westwood returns to District 16-A play with games against Fairley (at home on Friday) and Oakhaven (away on Tuesday).
10. Raleigh-Egypt (18-5)
Last week: 11
The rundown: Deovaunta Williams (19.3 points per game) and Quintavious Bailey (18.5) continue to put up big numbers for Maurice Miller's Pharaohs, who have won five straight. They'll try to keep the momentum going on the road against Craigmont Friday and at home versus Martin Luther King Prep on Tuesday.
11. Harding (16-3)
Last week: not ranked
The rundown: Harding jumps into the rankings for the first time this season, thanks to a strong week from senior Luke Howard, who averaged 28 points in victories over St. George's and Lausanne. The Lions host Catholic on Thursday before stepping out of region play with a trip to Southaven on Tuesday.
12. CBHS (16-6)
Last week: 10
The rundown: The Brothers drop two spots following a 60-55 loss to White Station at the Martin Luther King Classic at Lausanne. CBHS will look to get back on track against Region rival MUS Friday on the road before hosting St. George's Saturday.
Dropped out: No. 12 Cordova
Others to watch: Covington; FACS; Houston; Lausanne; Manassas; Melrose; Tipton-Rosemark; White Station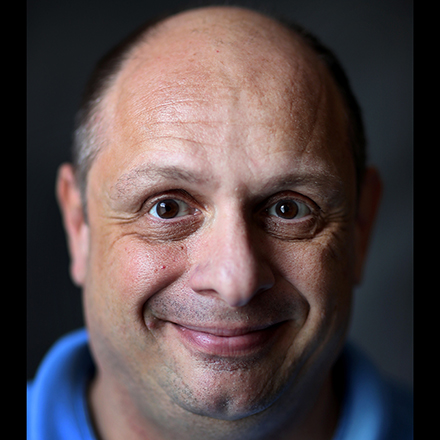 John Varlas
John Varlas is a lifelong Memphian who has covered high school sports in various capacities for over 20 years.
---