Daily Memphian girls basketball Power 12: White Station debuts; Houston tightens grip on the top spot
Here are this week's Daily Memphian girls basketball Power 12 rankings. Results are through Tuesday's games.
1. Houston (21-2)
Last week: 1
The rundown: Miss Basketball awards are handed out for efforts like the one Jayla Hemingway turned in Tuesday. The Mississippi State signee picked up three first-half fouls but then scored 22 of her 25 points in the second half as the Mustangs saw off their closest district challenger, Southwind, 72-48. Houston concludes the regular season with home games against Collierville (Friday) and Kirby (Feb. 5).
2. Olive Branch (21-4)
Last week: 2
The rundown: The Quistors lost to Choctaw Central, 74-63, on Jan. 26 but took their frustrations out on Lewisburg three days later, winning 89-12. It's the third time in the last two weeks they've held an opponent to 15 points or less. Olive Branch visits Lake Cormorant on Friday then hosts Center Hill on Feb. 5 in its final two games before the playoffs begin.
3. Arlington (18-6)
Last week: 3
The rundown: Talk about strength of schedule. The six teams the Tigers have lost to (Houston, Bradley Central, Charlotte Northwest Guilford, Brooklyn South Shore, Murfreesboro Riverdale and Chattanooga Hamilton Heights) have a combined record of 112-12 (90.3 winning percentage). Games against Bartlett (Friday at home) and Kingsbury (Feb. 5 away) should be a bit easier.
4. Harding (19-2)
Last week: 4
The rundown: Sage Hawley led the way with 17 points Tuesday as the Lions won their seventh game in a row, 39-37 at Southaven. Harding has a big one Friday as Northpoint comes calling. The Lions then visit Margolin Hebrew Academy on Feb. 5.
5. Hernando (20-5)
Last week: 5
The rundown: With Tuesday's 49-38 victory over DeSoto Central, the Tigers made some program history; it's the first time in 20 years they've produced back-to-back 20-win seasons. Hernando puts its seven-game winning streak on the line Friday with a trip to No. 6 Horn Lake before hosting Oxford on Feb. 5.
6. Whitehaven (13-5)
Last week: 7
The rundown: Friday's home game against Power 12 newcomer White Station will be a big one in terms of seeding for the upcoming District 16-AAA tournament; both the Tigers and the Spartans have two league losses along with Central, which will host East on Friday.
7. Tipton-Rosemark (21-1)
Last week: 8
The rundown: TRA host FACS on Friday and then comes the big one as University School of Jackson visits on Feb. 5. The Bruins are the only team to defeat TRA this year, winning 51-44 on Jan. 11. USJ (19-5) is ranked second in this week's Division 2-A Associated Press state poll.
8. Horn Lake (16-6)
Last week: 6
The rundown: The Eagles will be looking for a little payback when fifth-ranked Hernando visits on Friday; the Tigers won the first meeting between the two, 55-40, on Jan. 11. 
9. Covington (17-4)
Last week: 9
The rundown: Winners of nine in a row and 13 of their last 14, Covington is starting too look like a team that can make a deep postseason run in Class AA. The Chargers host Bolivar Central on Friday and Ripley on Feb. 5, two teams they've already defeated this season.
10. Brighton (19-5)
Last week: 11
The rundown: It was a good week for the Cardinals, who defeated Jackson Liberty Tech by 14 and arch-rival Munford by 28. They'll travel to Dyer County for a District 13-AAA contest on Friday then face Liberty again on Feb. 5, this time at home.
11. White Station (15-6)
Last week: not ranked
The rundown: One things for sure about a Tommy Warren-coached team, it will get better as the season progresses. Exhibit A is this year's Spartans, who are 12-2 following a shaky 3-4 start. Their game at No. 6 Whitehaven on Friday is a chance to make a real statement.
12. Northpoint (18-5)
Last week: not ranked
The rundown: With Amara McKay (17.6 points per game) leading the way, the Trojans have battled back into the rankings after falling out earlier this month. They'll get a chance to avenge one of their losses Friday when they visit fourth-ranked Harding before hosting Lausanne on Feb. 5.
Dropped out: No. 10 Southwind; No. 12 St. Agnes
Others to watch: Booker T. Washington; Central; Collierville; Hutchison; Melrose; Memphis Business Academy; Mitchell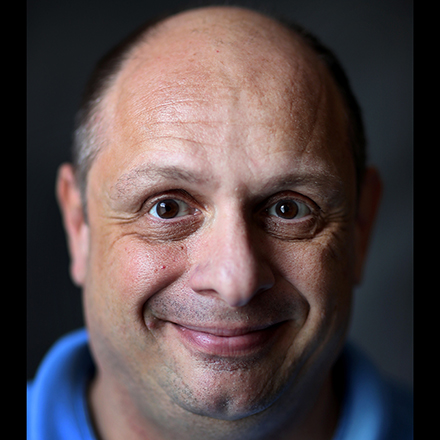 John Varlas
John Varlas is a lifelong Memphian who has covered high school sports in various capacities for over 20 years.
---