Germantown approves nearly $237K for Houston High security upgrades
The Germantown Board of Education has approved Grinder, Taber & Grinder Inc.'s $236,838 bid to make improvements at Houston High School, which holds more than 1,900 students.
Four bids were up for a vote at Monday's meeting, with Memphis-based Grinder, Taber & Grinder coming in at the lowest. The contracting firm makes a lot of its materials in-house, which costs less. Bids placed were as high as $373,348.
The improvements at Germantown Municipal School District's lone high school will include fencing in the courtyard, where seniors are allowed to eat lunch, and it will look similar to Riverdale Elementary's courtyard.  It also will have a fenced-in, secured walkway between the main building and the A building – where the exceptional student program, foreign language and health science classes are taught.
It will also include an entrance into the main office. GMSD's other four schools have secured entrances where guests check in before entering the school. At Houston, when guests are buzzed in, they enter the lobby and have to walk to the office to check in. In the future, they will enter the school by the main office and check in before accessing the main school buildings. A door will be put in where a window is.
GMSD superintendent Jason Manuel said that as the district saw an increase in fatal shootings nationwide – many in schools – the district knew there were ways to increase the safety of students.
"We know there are always security improvements that can be made in our facilities," Manuel said.
Manuel said GMSD partnered with Germantown Police Department and the Department of Homeland Security to identify where improvements were needed and these three areas were recommended for extra safety measures.
Josh Cathey, GMSD chief of operations, hopes for completion before students return from summer break in August.
The security upgrades are in addition to $4 million in improvements previously announced for Houston, including a stand-along field house, new concessions stand, a band room and fine arts upgrades. 
---
ABIGAIL WARREN: Germantown Planning Commission approves Houston High improvements
---
Those projects are being funded by GMSD, the city of Germantown, a private donor and the Athletic and Arts Foundation, with athletics receiving $3 million of the investment and arts receiving $1 million.
GMSD filed a $2.25 million building permit Feb. 7 for the 12,480-square-foot field house and 3,200-square-foot concessions stand. Construction is set to begin this spring, with all four phases wrapped up by the end of 2020.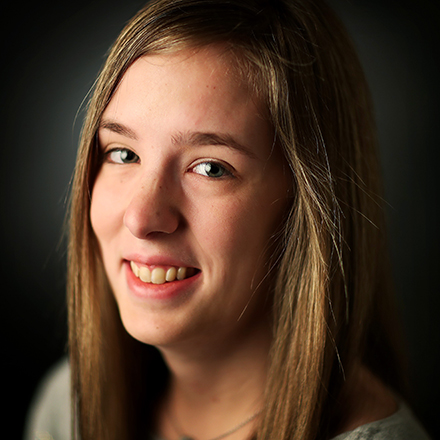 Abigail Warren
Abigail Warren is a lifelong resident of Shelby County and a May 2018 graduate of the University of Memphis. She has worked for several local publications and has covered Germantown since May 2018.
---