Collierville exploring options to fix landfill stench
The stench from Collierville's E-Plex landfill has been an issue for decades, but it's become a constant nuisance over the past year.
Residents want a permanent fix, and town leaders are exploring options to minimize the smell and eliminate potential health hazards.
The Board of Mayor and Aldermen met Feb. 7 to discuss possible options. They were concerned that Norman Brown, the landfill operator since the 1980s, was behind on taking care of the rubbish and industrial waste. As a result, the smell has been stronger and recent rain has only contributed to the odor.
"There have been some questions that have come up about what are they allowed to do and what some of the issues are," Collierville Administrator James Lewellen told the board at the Feb. 7 work session.
In 2000, Collierville homeowners of Halle Plantation and Brown reached a memorandum of agreement regarding the operation of the landfill and its boundaries. The Tennessee Department of Environment and Conservation (TDEC) also signed the agreement.
TDEC oversees operation of the landfill, and Collierville leaders do not have a say. According to the memorandum, hours of operation are 7:30 a.m. to 5:30 p.m. on weekdays and 8 a.m. to 3 p.m. Saturdays. No heavy equipment is supposed to come or go from 8 p.m. to 7:30 a.m., but nearby neighbors have said they've heard the noise outside those hours.
As a result of the concerns, the board is looking to take action.
"TDEC says that they don't regulate air pollution," Lewellen said. "They regulate operations of landfills."
Lewellen said the town is talking to the county health department about air quality testing.
"We've read some things that basically say the samples of airs that we've collected out here is in the parts per billion range, and the gases – it's hydrogen sulfide gas ultimately – that it's not harmful to your health until its down in the parts per million range."
"It's hard to say that, though, to our residents," Alderman Billy Patton argued.
Lewellen said the town could test the air again "to ease" the concerned.
Alderwoman Maureen Fraser said leachate, or dissolved liquid containing waste, had been a problem in the past.
"We're continuing to work with TDEC … but what we want is a long-term solution," Lewellen told the board. "We want to know that there's a plan. We're trying to get TDEC to push for better operating procedures."
While some wonder if the town could get a gas capture system similar to the ones near Shelby Farms, the gas amount is not high enough.
Currently, the debris is covered by dirt and the waste is all decaying underneath, Lewellen told the board. TDEC has told the town that Brown is taking care of the landfill at a higher level than required. 
"At some point, there will be pressure for us to close it or at least seek an injunction to close it as a public nuisance (in Chancery Court)," Patton said.
"And we could do that," Mayor Stan Joyner said. "If we do that, we need to seek some real strong legal counsel on our chances."
A previous litigation session, even though the town never went to court, resulted in the 2000 agreement. Lewellen said previous lawsuits in other states show nuisance laws are not clear cut and that a lawsuit could go either way. 
He told the board he was willing to schedule a session with legal counsel if they wanted to take that route.
Brown declined to comment except to say "it's a fairly complicated matter."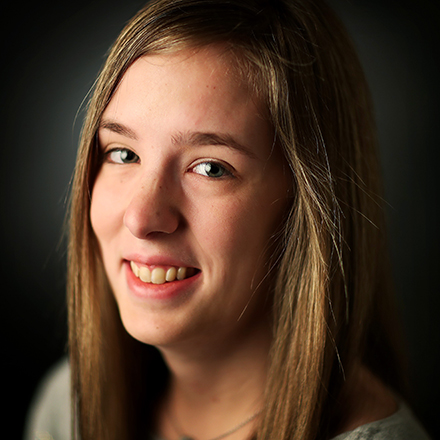 Abigail Warren
Abigail Warren is a lifelong resident of Shelby County and a May 2018 graduate of the University of Memphis. She has worked for several local publications and has covered Germantown since May 2018.
---