Collierville wrestling with how to proceed on Quinn Ridge project
Collierville, as it considers annexing more than 300 acres, is also wrestling with what to do about a large-scale project proposed in the town's annexation reserve area by developer John Porter.
The massive Quinn Ridge development would bring a 400-lot, 10-phase subdivision – scaled back from original plans – to a 184-acre site east of Quinn Road stretching to the eastern border of Shelby County.
The Collierville Planning Commission considered the project March 28, as well as nine additional parcels recommended for annexation. In the end, however, commissioners tabled action and sent Porter to the town's planning staff for more discussion.
The Shelby County Land Use Control Board originally considered Porter's proposal for the unincorporated Shelby County property. 
Collierville officials, who had input since the property was in the town's annexation reserve area, expressed reservations because they said the plan did not conform with the town's land use plans for the area.
The LUCB ultimately rejected the project, but the Shelby County Commission approved it with a revision to the traffic requirements.
However, then-County Mayor Mark Luttrell vetoed it on his final day in office.
"(Collierville) is where it should have been (reviewed) in the first place," Alderman John Worley says now. 
A spokesperson for Porter said after the planning panel action that the planned development proposal was contingent on the annexation first being approved.
The development will be reviewed by city staff and Porter before it is reconsidered by planning commissioners. Porter asked that the annexation, planned development and rezoning all be presented to the Board of Mayor and Aldermen at the same time.
The Interstate 269 opening and the new Collierville High School will continue to change the area near the development, according to Mike Davis of The Reaves Firm, who spoke on behalf of Porter before the planning panel March 28.
Bob Slaughter lives in unincorporated Shelby County but said he considers himself a Collierville resident. He and his neighbors like Porter's plan along I-269. A former plan placed the development closer to U.S. 72, which they did not support.
"Most of the property is on Quinn Road. It's all farms. It's here to stay, at least my generation. We have nine properties that want to be annexed," Slaughter said before the commission recommended annexation.
Slaughter and nearby neighbors did not want the nature of their farms and equestrian properties to change.
Previously, 34 percent of owners in the area requested annexation, but 36 properties were excluded due to confusion that could result for emergency services and response.
Those property owners who are ultimately annexed would have access to Collierville schools, emergency services, trash collection, library membership, animal services and street maintenance. Water and sewer service would not be provided immediately. Town planner Jaime Groce said providing those is in the town's long-term plan.
Tanja Hodges lives in Southwood, a development south of the proposed land that is in unincorporated Shelby County. That subdivision also was built by Porter.
Hodges said her neighborhood also would like to be annexed. She said she felt like the town was "cherry-picking" what they did and did not want.
Hodges has been present for many of the meetings the past year. She noted Porter formerly advertised the Quinn Ridge development for families ages 55 and older. But she said at the March 28 meeting she realized he was now advertising the municipal schools, so he was advertising for families and she worries about density.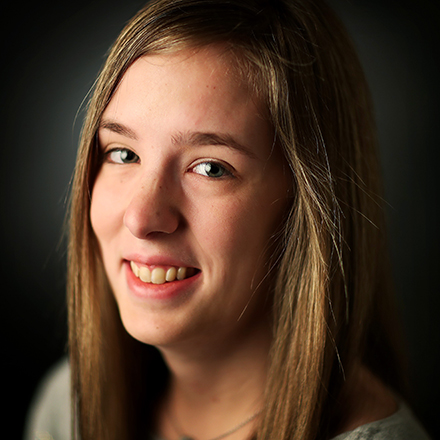 Abigail Warren
Abigail Warren is a lifelong resident of Shelby County and a May 2018 graduate of the University of Memphis. She has worked for several local publications and has covered Germantown since May 2018.
---