Germantown Performing Arts Center to welcome guests in spring 2020
The Grove at GPAC should host visitors in the spring of 2020 after the Germantown Board of Mayor and Aldermen approved a $5 million contract last week – the final approval needed before construction begins.
The venue north of the Germantown Performing Arts Center will present live performances, but also serve as a casual setting of its indoor events. Paul Chandler, executive director, said some GPAC shows will be simulcast on a 32-foot-wide high-definition "video wall." The wall will be kept on the back of the stage and move when used.
"This video wall mechanism is designed to build audiences not only for GPAC, but all of its users," Chandler said mentioning the various local performing groups that use GPAC's indoor space.
The Grove's video wall – connected to the indoor space – is the third of its kind in the United States, according to Chandler. He said seven other venues are exploring the concept. 
"This will set us apart from any venue in the region and put us into a realm which I think Germantown can be proud," Chandler said
Construction costs were budgeted at $3.2 million and $800,000 was handled by GPAC's non-profit. The non-profit elected to purchase the video board from South Dakota-based Daktronics.
Daktronics was responsible for FedExForum's Jumbotron and display updates in 2017. Thousands of venues in the country have used the display manufacturer.
Nolan, a local production company, will assist GPAC staff with the outdoor lighting and sound.
While Chandler said some people feel the space inside GPAC is not their kind of place, The Grove will allow them to get a taste of the performing arts the city offers. He hopes they then will want to be fully engaged.
"It is that element of this project that I think we will look back in years to come and say we were trendsetters in the market in this region and in this country," Chandler said.
City Administrator Patrick Lawton said pre-construction meetings will start soon, followed by the actual building of the venue. Chandler hopes to start announcing performers for the outdoor space in the fall.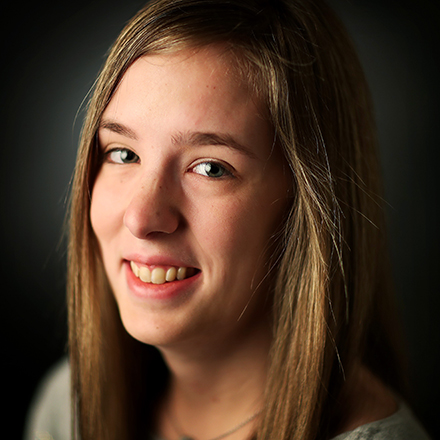 Abigail Warren
Abigail Warren is a lifelong resident of Shelby County and a May 2018 graduate of the University of Memphis. She has worked for several local publications and has covered Germantown since May 2018.
---