North Memphis
Efforts underway to increase COVID-19 testing sites in neighborhoods
 Editor's Note: The Daily Memphian is making our coronavirus coverage accessible to all readers — no subscription needed. Our journalists continue to work around the clock to provide you with the extensive coverage you need; if you can subscribe, please do. 
Community leaders are working to expand COVID-19 testing sites in North and South Memphis over the next few weeks to accurately reflect the true spread of the virus in those communities.
Frayser community activist Charlie Caswell has spoken with University of Tennessee Health Science Center officials about bringing coronavirus testing to his neighborhood. It would likely be a drive-thru testing site, he said.
"Hopefully, in the next week or so that will come to fruition," said Caswell, outreach pastor at Impact Baptist Church & Ministries in Frayser.
---
---
Several Shelby County commissioners also are pushing for county funding to open more testing sites in North and South Memphis and medical equipment supplies to combat the pandemic.
One is Tami Sawyer, who had symptoms related to coronavirus and had to be tested twice at Christ Community Health Services over a two-week period, before receiving a negative test result.
---
---
Health and elected officials are expecting a surge in confirmed cases and deaths over the next several weeks.
As of Thursday, April 2, there were 638 confirmed coronavirus cases with seven deaths, according to data from the Shelby County Health Department. As of April 2, 7,007 people have been tested for coronavirus with a 9.1% positivity rate.
There are currently no testing sites for COVID-19 in the Frayser area, which has a population of more than 40,000 in one of Memphis' most economically distressed areas, according to U.S. Census data.
Sawyer, along with commissioners Willie Brooks and Mickell Lowery, represent Frayser on the Shelby County Commission.
There are at least 14 to 20 confirmed coronavirus cases in the 38127 ZIP code, predominantly Frayser, according to data provided by the Health Department.
One item not in the data is race, Shelby County Health Department Director Alisa Haushalter told Shelby County commissioners Wednesday, April 1.
"We are making the statement that communities of color are significantly under-represented in the testing," Haushalter said. "We know specific ZIP codes are under-represented."
While UTHSC is in talks to expand testing sites, there are no specifics on where those locations would be, said Dr. Scott Strome, executive dean of the university's College of Medicine in Memphis.
"We've offered to help anybody build out sites," Strome said. "I think everybody recognizes the need for more testing sites. We're willing to work with them on that effort … Our plan is to help everybody that needs it."
The number of confirmed coronavirus cases is likely to increase as testing becomes more accessible across the city and nationwide.
Local health officials are only testing those with coronavirus symptoms like coughing or fever, those who come in contact with someone infected or people who have a doctor's recommendation, which means the true total of those infected is not officially known.
Strome said when COVID-19 makes its way further into underserved communities, it's going to be "problematic." That's why it's critical to get testing to those communities as quickly as possible, he said.
"I don't think we're really there yet, but when it spreads more prominently amongst our underserved communities it's going to be much more problematic," he said. "Simply because of a lack of resources. Lack of ability to do social distancing. Lack of access to care."
Christ Community Health Services and Methodist Healthcare have coronavirus testing sites in South Memphis, Christ Community at 3362 S. Third St. and Methodist at 1300 Wesley Drive in Whitehaven.
Methodist Hospital-North also offers testing at 3960 New Covington Pike. UTHSC has free coronavirus drive-thru testing, in partnership with the health department and city of Memphis, at Tiger Lane at the Fairgrounds.
Increased access to testing sites is one way to bridge the gap in communities like Frayser where residents may not have adequate transportation to travel to other sites or the medical facilities available in other parts of the city.
Sawyer's original test was one of up to 30 results delayed due to slower processing times from LabCorp. The second test came back in less than 48 hours after Christ Community switched to using Poplar Healthcare's lab to process results. She did not receive her test results until concluding her two-week self-isolation period following her initial test.
"We need to get places where they can get tested without needing a doctor's appointment or transportation," Sawyer said.
Caswell established a relationship with UTHSC the last few years through his work at Legacy of Legends Community Development Corp. to address adverse childhood experiences. 
---
---
While Caswell is concerned about the elderly, he is just as concerned not all are taking the pandemic as seriously, specifically younger people.
His concerns are based on early reports that younger people may not be as affected by the virus. However, 79.9% of confirmed cases in Shelby County are of ages 60 and below, according to the health department.
"I want the testing in our communities," Caswell said. "But more than that, I want to people to understand that this is a real situation."
Pastor Ricky Floyd with Pursuit of God Church in Frayser said he is open to having his church used as a testing site.
His church completed a move into a the former Frayser Bellevue Baptist Church facility on 3759 N. Watkins St. in March. Pursuit of God's new location, its second, is 48,000 square feet on 15 acres.
Floyd said becoming a test site would build on its mission of serving the faith-based community during this unprecedented time. He said no one had reached out about the possibility of using his location as of Wednesday, April 1.
"We find the needs in the community and we play our role into it," Floyd said. "With the facilities we have now, we would be able to accommodate the distance requirements. We would definitely partner with someone to do that."
COVID-19 in Memphis and Shelby County: April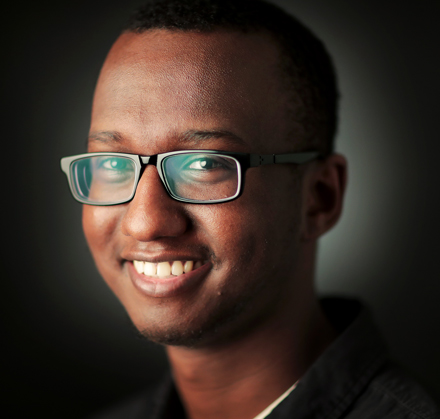 Omer Yusuf
Omer Yusuf covers Bartlett and North Memphis neighborhoods for The Daily Memphian. He also analyzes COVID-19 data each week. Omer is a former Jackson Sun reporter and University of Memphis graduate.
---