Analysis
Metro
Shelby County's COVID-19 cases have stabilized but with several caveats
The COVID-19 case rate in Shelby County has stabilized over the past two weeks, but that has not resulted in a declining positivity rate, according to the latest data available.
The number of coronavirus patients in local hospitals also increased from two weeks ago with acute-care and intensive-care bed usage exceeding 90% utilization, according to the state's Health Resource Tracking System.
During the period between July 22 to Wednesday, the county averaged 362 new cases and 2,309 tests results a day with a 15.7% positivity rate.
While testing results recorded are well over 2,000 most days, it's still not outgrowing the rate of new cases. That's leading to daily positivity rates regularly exceeding 10%.
For four consecutive days, Shelby County has reported fewer than 300 new cases. That appears promising on the surface, but only once did the rate of daily positive cases fall below 10% (6.6% on Sunday).
The 10% benchmark was set by local health officials as one to avoid because it meant increased community transmission of the virus.
Two reasons for that – apart from more widespread community transmission – is testing limited to only symptomatic or patients with direct exposure to someone with COVID-19. Labs also were backlogged in processing those test results.
Though a daily COVID-19 update is sent out by the health department each morning, new cases come from test results over multiple days and not a 24-hour period.
Shelby County Health Department Health Officer Dr. Bruce Randolph offered some positive news about test turnaround times at a briefing Tuesday afternoon. The latest turnaround time for a COVID-19 test is three days, compared to the previous average of five to seven days.
"If that holds and continues, that would be a tremendous improvement and help," Randolph said. "Seven days really limits us in our ability to contact trace and to identify cases and place them in isolation."
---
---
From July 8 to July 22, the Health Department reported an average of 342 new cases and 2,350 tests results a day yielding a 14.6% positivity rate.
Three of the five highest single daily increases of new cases occurred in this two-week period. Only once (July 9) did the daily positivity rate fall below 10%. All five of the highest daily increases in new coronavirus cases were reported over the past 28 days.
Overall, Shelby County reported 22,317 coronavirus cases, 293 deaths and 17,266 recoveries from the virus, according to Health Department data.
---
---
Shelby County recorded 210,903 coronavirus tests performed with a 10.6% overall positivity rate.
Symptoms for coronavirus include, but are not limited to, fever or chills, cough, fatigue or shortness of breath, according to Centers for Disease Control and Prevention guidelines.
Wearing a mask or facial covering, remaining 6 feet apart from other people and washing your hands for at least 20 seconds are several keys to slowing the virus' spread.
Based on the latest data available, 351 coronavirus patients are in Memphis-area hospitals as of 5 p.m. Tuesday. Acute-care bed occupancy is at 93% and ICU utilization at 91%.
Both are an increase from where Memphis was two weeks ago in terms of hospital capacity.
Two weeks ago, acute-care bed occupancy in local hospitals was at 91% utilization, according to the Health Resource Tracking System. Intensive-care unit bed occupancy was at 88%.
The number of COVID-19 patients in local hospitals was 321 on July 21. It should be noted the total number of coronavirus patients fluctuates day-to-day.
Hospital data is reflective of facilities in Shelby, Lauderdale and Tipton counties in Tennessee, Crittenden County in Arkansas, and DeSoto County in Mississippi.
Surge capacity is available at local hospitals, but additional staff will be needed for those beds. The building that housed The Commercial Appeal, 495 Union Ave., has 400 more hospital beds for COVID-19 patients if needed.
Forty-two new deaths from the virus were reported over the past two weeks, including seven on Wednesday, a slight decrease from the 43 recorded in the preceding two-week span.
Overall, 29% of COVID-19 deaths in Shelby County are attributed to outbreaks at nursing home facilities. The range of COVID-19 deaths locally is from 11 to 99. The average age of local deaths from COVID-19 is 73.
Editor's Note: The Daily Memphian is making our coronavirus coverage accessible to all readers — no subscription needed. Our journalists continue to work around the clock to provide you with the extensive coverage you need; if you can subscribe, please do.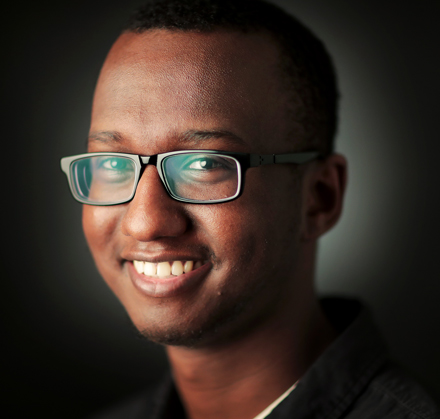 Omer Yusuf
Omer Yusuf covers Bartlett and North Memphis neighborhoods for The Daily Memphian. He also analyzes COVID-19 data each week. Omer is a former Jackson Sun reporter and University of Memphis graduate.
---