Restaurant Roundup
Comings, goings, changes and sad goodbyes in 2018
It was a year of beginnings, resurrections, changes and goodbyes in the Memphis culinary community.
We started 2018 with the news that Mac Edwards' Pharm2Fork in Collierville was closing after only a year, but by the summer Edwards was the executive director of Caritas Village and Justin and Amy Young had moved their restaurant Raven & Lily from Oakland to the restaurant space on Mulberry in the town square.
Also in January, Gary Williams closed DeJavu on South Main, though he reopened it in its original Florida Street location in May. Williams, 56, died of a heart attack Dec. 5, and his second line funeral procession paraded down Florida, where Memphis came to love him and he came to adopt the city as his second hometown.
Mark Neely, one of the brothers who owned Neely's Bar-B-Que, also died of heart failure at age 55. And Bud Chittom, who opened dozens of restaurants around Downtown Memphis and whose brass note on Beale Street reads "A man you don't meet everyday," left us at 67.
We also said goodbye to some restaurants we'll miss. Lyfe Kitchen closed its Downtown location. The short life of Larrys Tamales saw its Memphis end in the spring; despite plans to open a food truck, Larrys is gone before they even got an apostrophe on the sign. More critical to the big picture, Andy Ticer and Michael Hudman closed Porcellino's, the third spot they opened on Brookhaven Circle. While the name is still theirs and who knows, someday we might see it again, for now it's closed and the building is for sale. Just a stone's throw away, Fino's East closed, along with the original Fino's in Midtown. Owner Jerry Wilson has several interested buyers and it's likely we'll see our sandwiches again, but nothing is signed. Another heartbreaker: Shang Hai closed. Take note that head colds will now last three days longer.
Old Zinnie's poured its last one, and Fuel Café closed (though the food truck continues to run). L'Ecole Culinaire shut down with just a few hours' notice to employees and students, part of a national shuttering of Vatterott Career Colleges. Another sad loss for Memphis is The Kitchen at Shelby Farms, which will close Dec. 30. Kimbal Musk's Big Green, school learning gardens and Next Door American Eatery in Crosstown will continue.
Crosstown Concourse continues to prosper. Elemento Neapolitan Pizza, Crosstown Brewing Co., Global Café, Lucy J's Bakery, Art Bar and Today & Always opened in 2018. So did Saucy Chicken, though only after Mama Gaia closed in the same spot (the Overton Square location remains open).
A few outsiders came to town and have been welcomed. Hattie B's Hot Chicken brought Nashville hot chicken to Cooper-Young, and Hopdoddy brought Austin burgers to Overton Square and East Memphis. Local burger chain Sear Shack continued to expand, adding locations in Olive Branch and Hernando to the three in East Memphis, Collierville and Bartlett (Arlington is next).
Strano left the corner of Cooper and Young and moved to the former Jim's Place location at 518 Perkins Extended, where it opened in April. Mahogany Memphis opened in Chickasaw Oaks Village in the spot that's been occupied by numerous restaurants, most recently The Farmer and Just for Lunch. 
Interim, the East Memphis restaurant where change is the constant, saw another change or two, of course. Chef Dave Krog left in January, another chef was gone by May, and by the end of July, co-owners Nick Scott and Tony Westmoreland had divvied up property, with Interim going to Westmoreland and partners Ed and Brittany Cabigao and Alchemy going to Scott (along with City Block Salumeria, with butcher Brad McCarley).
Downtown, Grecian Gourmet Taverna opened on South Main and Pontotoc Café got a new owner and new life as Pontotoc Lounge. Sage opened in the former Oshi space at 94 S. Main. The Pocket opened at 115 Union, a speakeasy hidden behind the Tailor's Union storefront, and 117 Prime, the steakhouse from Ryan Trimm, Craig Blondis and Roger Sapp's Across the Board restaurant group, opened next door.
The first Central BBQ not owned by Blondis and Sapp opened at 6201 Poplar, in the former Lyfe Kitchen space that closed in 2017. This Central is owned by the Kemmons Wilson Cos. and is the first in their expansion of the brand; Blondis and Sapp own the other three in Memphis.
Andrew Michael Italian Kitchen turned 10, the first of the Andy and Michael restaurants to open. The Gray Canary, their most recent, officially opened in February next to Old Dominick Distillery; executive chef Ysaac Ramirez will move on at the end of the year.
Muddy's Bake Shop turned 10, as did Restaurant Iris. To celebrate, chef/owner Kelly English shut down, gutted the restaurant and reopened two months later with a brand new look and an entirely new menu.
P.O. Press Public House & Provisions is smoking in Collierville. Co-owners chef Jimmy Gentry and sommelier Chris Thorn teamed up for a back of house/front of house division that works like clockwork.
Memphis finally got a Trader Joe's, even if it's officially in Germantown. That's a whole lot closer than Nashville, folks. We're grateful.
" frameborder="0" allow="autoplay; encrypted-media" allowfullscreen>
And it was a big year for Italian food lovers. In April, Pete & Sam's reopened, spiffed and shined after a late 2017 fire. In September, Judd Grisanti opened Ronnie Grisanti's in Regalia at Poplar and Ridgeway after spending a few years in Collierville. But that space, tucked away in the back of Sheffield Antiques Mall, isn't empty: David Grisanti, Big John's youngest son, opened David Grisanti's Italian Restaurant, his first, in the same space.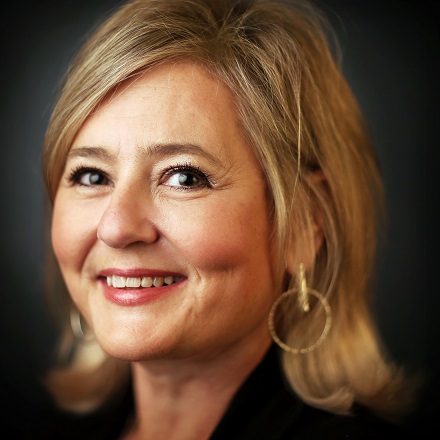 Jennifer Biggs
Jennifer Biggs is a native Memphian and veteran food writer and journalist who covers all things food, dining and spirits related for The Daily Memphian.
---